The goal of every staff member who answers an incoming call should be to motivate the caller to come into the office and to schedule an appointment.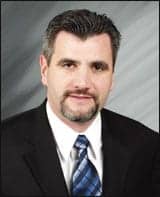 Cliff Steinberg is associate regional business manager in New York City and Long Island for American Hearing Aid Associates, West Chester, Pa.
One of the most wonderful sounds in the office is the sound of a telephone ringing!
The value to your practice of an incoming call can be very significant. Moreover, a "first" call enables you to connect with a potential new patient and their circle of relatives and friends. A first call presents you with what is often a one-time-only opportunity to sell your services and products by setting them apart from the competition. Calls from current patients also present sales and service opportunities.
Here's the key question: Does your staff capitalize on these golden opportunities to increase your revenue, or do they too often let them slip away to another hearing aid practice?
The Value of Opportunity
Every incoming call should present staff with a sense of urgency. It reminds me of fishing when the big one takes your line and you have to patiently and skillfully bring it in. No need for undue pressure; however, you want staff to realize that the opportunity is presenting itself to create another satisfied patient for the practice or to again serve a current patient.
And this equates to increased revenue.
Consider the value of calls that are converted into appointments. If you convert just two more calls each week into sales of three units, it is worth in the range of $3,600 net profit, adding up to about $200,000 a year!
Creating the Right Attitude
One of the first steps that you should take in turning incoming phone calls into sales is to motivate and excite your staff. Staff should look forward eagerly to being truly on the front line of contributing to the success of the practice by convincing callers to come in for an appointment.
Every staff member should have a distinctive "10-second greeting" ready for the incoming caller. For example:
"Hello. Thank you for calling Audiology, Inc, serving our community for 27 years with complete hearing health care. My name is Bill. How may we help you today?"
As a phone conversation begins developing, staff members can add other qualities of your practice. They can inject that they have seen firsthand how the practice treats its patients, and that patients are taken care of very well. They can add that hearing loss adversely affects all aspects of a person's life and relationships, and that the mission of every hearing care professionals in the practice is to make certain that their patients are hearing as well as they possibly can.
You can discuss at staff meetings various wordings to use in answering incoming calls. There are many variations. The important point to imbed into the minds and hearts of your staff is that incoming calls are very important to the success of the practice. The calls present opportunities for sales and service, and the person answering the call must cheerfully and skillfully do all that is possible to "bring the patient in."
Five Pillars of Customer Service
Virtually all of your first-time incoming callers will be looking for the same 5 elements when shopping for a new hearing aid product:
Reliability. Do you dispense quality products? Is your practice going to be there for them with support and service after the sale? Will you stand behind your promises and warranties?
Responsiveness. Will your staff be attentive to their inquiries and needs? Will you and your staff return their phone calls, serve them quickly, and address and resolve their concerns or problems?
Assurance. Do you have a professional environment and standards? Does your staff inspire confidence in their skills, and communicate and show the value of their qualifications and experience?
Empathy. Does every staff member sincerely care about all of the practice's patients? Do you call them by their names, know their histories, call to check on their progress?
Tangibles. Is your building easy to find? Is your location convenient? Are parking and access to your office easy? Does your practice space look pleasant and professional?
From the very first contact with one of your staff members, potential patients are sizing up your practice. They are deciding if they will be comfortable doing business with you. So the way that first incoming cold call to your office is handled is extremely important; indeed, it's critical to developing a long-term relationship with the caller.
Types of Calls
In general, there are several common types of incoming calls: calls for price; calls for repairs; calls for general information.
Calls for price. When addressing the caller who is seeking price information, the main point to emphasize to your staff is that they cannot logically give a price over the phone! No one can price hearing instruments accurately until the patient's needs have been determined, and that is the message to communicate to the caller.
So, it is imperative that staff do everything possible to bring the patient into the office, asking general questions first. The goal is to establish a rapport with the caller and to elicit information that will help convince them of the need for an office visit.
Staff members should try to ascertain how the caller learned of your practice; if the caller is calling for himself or herself, or someone else; if the caller is looking for a specific device; if they wear hearing aids now and how old the devices are; and, most important, what kinds of concerns or needs the caller has.
In the initial phone conversation, it is also helpful to find out if the caller has someone they can bring along to the first appointment. Having a third party present makes the dispensing professional's job much easier. If the third party is a close family member, they can help explain the difficulties being experienced and how the hearing loss may be adversely affecting their relationship.
If the caller plans to bring someone in with them, ask for that person's name and include that person on the schedule. If the patient has no one or asks whom they should bring, ask who usually accompanies them on doctor visits.
It is not advisable to ask if the caller is bringing a spouse, for this could be a sensitive subject. If the caller asks why a third party is important, simply state that it is helpful to have a familiar voice present during the testing process. If the caller has no one to bring, let it drop. Having no one there with them is better than bringing a neighbor or someone with whom they do not communicate frequently.
Calls for repairs. Patients should be seen by a hearing care professional before any repairs can be made. Explain that one of the reasons for this is that many problems can be taken care of in the office when the professional can discuss and clarify the problems the patient is having.
Tell the patient that the professional may also need to check their hearing to see if any changes have occurred that may need to be addressed in the repair. Also inform the caller that the office may be able to provide a temporary replacement aid during the repair process.
Finally, alert the caller that a hearing aid always sounds a little different after every repair. It may not be wise to continue spending money to repair an old hearing aid, especially one that is more than 3 years old. If the caller is already a patient, your staff can check the file to verify how old the hearing instrument is. If the caller is not already a patient, the age of the hearing aid can be determined by looking at the first two numbers of its serial number, which usually represent the year it was made.
At the end of the conversation, invite the caller to come into the office, and state the times and dates that the office has openings.
During the office visit, if it is found that the hearing aids can be repaired, you might offer an incentive to the patient to buy or upgrade to new hearing aids later. Do this by giving a certificate to the patient that allows a discount on a future purchase of new aids equal to the price of the repair.
Calls for general information. These types of calls vary widely. At their core, however, the callers are usually seeking information about types of devices available and prices. In answering these calls, the staff member can start off with the mission of the practice, which is to help people hear well again and the importance of an in-person visit to determine needs.
If pressed, your staff member can state that you have hearing aids that start at $800 (or the price of your most economical hearing aid) but that pricing depends on patient needs, manufacturer, technology, and instrument size and style. Your staff member should also mention other services that your practice provides. American Hearing Aid Associate network members, for example, offer the Complete Hearing Health Care service that includes free cleanings and adjustments, free check-ups, and free batteries for the life of the instruments. Financing options can also be mentioned.
Urge callers not to buy a hearing aid anywhere else until they see a professional in your practice. Express a desire to serve the person, and invite them to schedule an appointment, giving a choice of dates and times available.
Summary
The goal of every staff member who answers an incoming call should be to motivate the caller to come into the office and to schedule an appointment.
In just about every case, your staff member can show the caller the logic of a personal visit to your office. Your staff should be able to convince callers that they should not purchase or repair anything so important related to health without having their needs professionally assessed or, in the case of new patients, without looking over the qualifications and facilities of the provider.
Turning incoming calls into appointments is good for the patient and good for the practice—a true win-win situation.
---
Correspondence can be addressed to HR at [email protected] or to Cliff Steinberg at or (800) 339-3951.