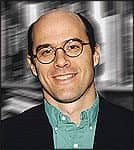 Bob Dylan famously said "Don't look back," but this time of the year it's hard not to. As an industry, we've come a long way. In January 2011, we find ourselves several generations removed from the initial digital technologies introduced in the mid-90s by Oticon and Widex. Articles in this month's edition of HR address how amplified phones can essentially use programmable hearing aid characteristics; why phase cancellation, frequency shifting, and acoustic fingerprints can reduce feedback; how the unique challenges of severe/profound hearing losses might be addressed by advanced fitting approaches, and how a hearing aid can stay in an ear for up to 4 months for those who do not have certain contraindications. Today, Hearing Industries Assn (HIA) statistics no longer track analog sales, because digital technology makes up more than 95% of the market. Although year-end hearing aid unit sales are not yet available from HIA, HR estimates that about 2.75 million hearing aids were sold in 2010; about 75% of these fittings were binaural, with two-thirds (66%) being BTEs. This edition also features a Web site review and our HR Online News page contains an item about our Web site's newest feature: Hearing Review TV. Ten years ago this would sound like science fiction. Don't believe me? Here is a look back in 10-year increments.
January 2001: Digital hearing aids only started gaining traction at the turn of the century, and the first major wave of industry consolidation was occurring. HR reported that, of the 1.93 million units sold in 2000, almost one-fifth (19%) were digital aids—up from an estimated 13% in 1999—and BTEs made up one-fifth (20%) of the aids dispensed while most (72%) fittings were binaural. When combined with analog programmable aids, nearly half (49%) of the market was comprised of programmables. The news included a story about how the FDA approved the first auditory brainstem implant (ABI) from Cochlear Corp, and how GN ReSound purchased ICS Medical—only 7 months after GN Danavox purchased ReSound for $180 million. Although most of the ads in this magazine had Web addresses, several did not.
January 1991: In her monthly Hearing Instruments editorial, Karen Briskey noted the death of hearing industry editor/publisher Robert Edgell, who had purchased HI in 1951 when it was called The Hearing Dealer and was very influential in the formation of what would become the International Hearing Society (IHS) and Hearing Industries Assn (HIA). This edition's news made note of Argosy test results for its Manhattan™ II circuit and AudioScience's Thomas Powers third appointment to the AAO-HNS subcommittee on hearing aids. The editorial package forshadows a lot of the technology to come. This was a couple years before the advent of CICs, but Wayne Staab, PhD, and Barry Finlay contributed an excellent lead article titled "A Fitting Rationale for Deep Fitting Canal Hearing Instruments", and Margaret Bryant, MS, Gus Mueller, PhD, and Jerry Northern, PhD, provided evidence about how the occlusion effect is minimized as the earmold is moved deeper in an article titled, "Minimal Contact Long Canal ITE Hearing Instruments." Maybe even more impressive is an article by David Goldstein, PhD, Anne Shields, PhD, and Bob Sandlin, PhD, titled "A Multiple Memory, Digitally Controlled Hearing Instrument." The analog programmable age was starting to gain traction, and a total of 1.59 million hearing aids were sold in 1990, and slightly more than half (54%) of all fittings were monaural (BTEs still made up about 20% of the market).
January 1981: In this edition of HI, the news column of my mentor, Marjorie Skafte, noted that Larry Posen of Beltone opened the Beltone Canada facility near Toronto, and a Maico educational event featuring Geary McCandless, PhD, demonstrated the use of the MI 5 impedance instrument. A report on the American Auditory Society Meeting notes that Marion Downs, the editor of the society's newsletter Corti's Organ, gave the 1980 Raymond Carhart Memorial Lecture on a new "linguistic theory as the intermingling of acoustics, linguistics, and speech production…language learning occurs when all three are combined." A survey article by Joseph Smaldino, PhD, and Jeanne Hoene showed that most Academy of Rehabilitative Audiology members either did not recommend binaural fittings (30.9%) or only "about 25% of the time" (42.0%). HIA records show that 737,000 hearing aids were sold in the United States during 1980, and 24% of all fittings were binaural according to HI.
January 1971: A market survey by Skafte in this issue of HI shows that 17% of all hearing aid fittings were binaural, and the article notes a "growing acceptance of binaural fittings," with 86% of dispensers utilizing them. According to the survey, 66% of the market was BTE, 16% eyeglass, 10% body, and 8% ITE aids; 31% of all the fittings took place within the home versus 69% in the dispensing office. HIA statistics for 1970 show 511,000 units sold in the United States (prior to 1978, HIA reported only member company sales). Much of the editorial forshadows the deep regulatory problems that would characterize this decade. An article titled "It's Time to Review" appears from an attorney on the FTC staff in the Division of Industry Compliance, and a report on the ASHA convention largely concerns itself with presentations of different audiologist-involved dispensing models (at the time, it was deemed unethical for audiologists to dispense hearing aids). The news includes a story with photos of (now former IHS President) Herb Gorlin and his wife Marilyn successfully fitting a hearing aid on a K-9 German shepard, and an episode of the hit show Marcus Welby MD that involved a child getting a hearing aid. It also notes a record 100,000th hearing aid being sold in the year by Oticon.
I don't know about you, but it's pretty dizzying how far we've come. And it has the unfortunate effect of making me feel old. I'm going to take my nap now. Happy new year. ?
Karl Strom
Editor-In-Chief