Introducing ReSound ENZO Q
ReSound announced the launch of ENZO Q, a hearing aid that reportedly "sets a new standard in 'Super Power' hearing aids by solving one of the main challenges for people with severe-to-profound hearing loss: in-front speech recognition in noisy environments." Demonstrating a 60% improvement, this new hearing solution empowers people to go about their daily lives with renewed hearing confidence, according to ReSound. 1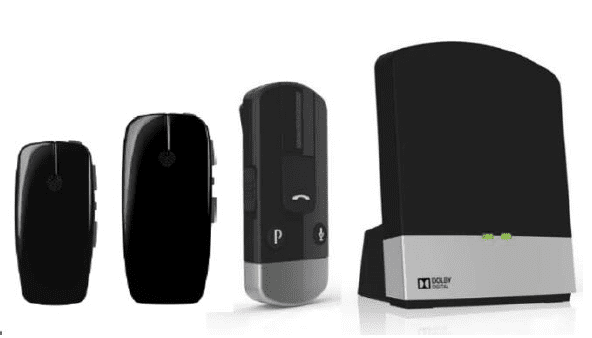 Who is ReSound ENZO Q for?
ReSound ENZO Q has been developed for people with severe-to-profound hearing loss who are fully dependent on their hearing aids. Offering a "reliable and effortless hearing experience," ReSound ENZO Q can be controlled via a smartphone, and can stream phone calls, music, video soundtracks, or any other audio directly from iOS and Android compatible devices.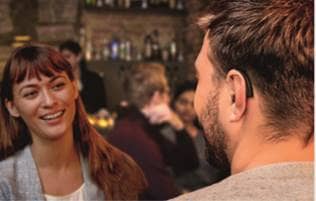 Consumer highlights:
Hearing experience: What ReSound says is "crystal clear, high-quality sound and speech intelligibility;" 50% better audibility during streamed phone calls, compared to regular calls; 2 
Fully customizable: Sound control can be adjusted using the ReSound Smart 3D™ app to optimize sound quality in any environment; 
Comfort: Impulse Noise Reduction is said to "lessen the impact of loud, jarring sounds, delivering a reassuringly consistent sound experience;"
Connectivity options: The choice of connecting to multiple audio sources via: direct streaming, using Bluetooth® Low Energy (BLE) from iOS and Android without needing intermediate devices, a full suite of wireless accessories, telecoil, and direct audio input (DAI); 
Convenience: The new ReSound Assist Live* reportedly provides real-time, face-to-face online support between the person with hearing loss and their hearing care professional;
Reliability: All the dependability of ReSound, now with a longer lasting battery,
Personalized: Available in two variants and a range of colors to match skin and hair tones—as well as classic monochrome black or white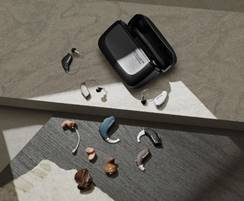 Technical specifications:
High Power Behind-the-Ear (BTE) model with metal hook and Super Power BTE, both with telecoil and DAI functionality

New chip platform, giving the "ultimate in high-performance and low-power consumption,"
100% speed increase,
30% more computing power,
20% less power consumption,
100% memory increase.**
Input dynamic range up to 113 decibel (dB) sound pressure level (SPL),
Direct streaming of audio from iOS and Android devices,
Environmental Optimizer II automatically adjusts noise-reduction settings,
Compatible with Cochlear implants, to create a bimodal solution that improves speech recognition, sound localization, and can support direct streaming to both ears.
1. Benefit of directional microphone compared to omnidirectional microphone (data on file)
2. Jespersen & Kirkwood, 2015.
*Available in the US and Canada and coming to the rest of the world from May 2020.
**Compared to ReSound ENZO 3DTM.
Source: ReSound
Images: ReSound