UnitedHealthcare announced that it is now administering AARP Hearing Solutions, helping "make it easier and more affordable for millions of Americans to purchase prescription and over-the-counter (OTC) hearing aids."
Under the new relationship, AARP members can now purchase prescription hearing aids through UnitedHealthcare Hearing starting as low as $699 per hearing aid. This price is "significantly lower than prescription hearing aids available through traditional provider or retail channels1 and includes professional support from a licensed hearing professional, plus personalized assistance from UnitedHealthcare Hearing during and after purchase." AARP members also have access to UnitedHealthcare Hearing's national provider network of thousands of hearing health care professionals for no-cost hearing tests and in-person assistance for fittings, adjustments and support, plus direct delivery and virtual care options.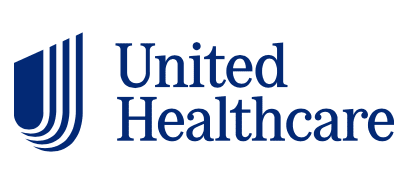 The program also enables AARP members to access exclusive program pricing on OTC hearing aids, which are a new option for people with self-diagnosed, mild-to-moderate hearing loss. After completing an optional online hearing test, AARP members can order OTC hearing aids from brands that include Jabra Enhance Plus and Lexie B2, powered by Bose.
AARP members can start the process at AARPHearingSolutions.com. As part of the program, which is available to people even if they don't have UnitedHealthcare insurance, AARP members will gain access to:
20% off prescription hearing aids from the industry's top brands.
A 15% discount on hearing care products, such as hearing accessories and assistive listening devices.
Access to exclusive pricing on OTC hearing aids.
A no-cost hearing test, hearing aid consultation and personalized support through a nationwide network of hearing providers.2
Virtual care and direct delivery options provided through Jabra Enhance.
One year of follow-up care included at no additional cost.3
A 60-day money-back guarantee and four-year manufacturer warranty.4
A three-year supply of hearing aid batteries ($100 value) or a charging case ($199 value) at no additional cost with each prescription hearing aid purchase.5
For many people without a hearing health care plan or insurance coverage that offers savings on hearing aids, access to care and high prices have historically been barriers to obtain treatment for hearing loss, with the price of one prescription hearing aid typically ranging between $1,000 and $4,000. Untreated hearing loss is linked to higher rates of depression and dementia, and increased risk of falls.
"UnitedHealthcare aims to support the physical, mental, and social health of all Americans, and improving access to hearing health care is an important part of those efforts," said Tom Wiffler, CEO, UnitedHealthcare Specialty Benefits. "Making it easier and more affordable for people to obtain quality, cost-effective hearing health care and hearing aids is crucial as part of our focus on whole-person health."
"AARP members will benefit from access to UnitedHealthcare Hearing's expansive network of hearing centers and its commitment to providing quality hearing care," said Greg Marion, AARP Services Senior Vice President of Health Products & Services. "By providing members with hearing aid options that are best-in-class and affordable, we found that UnitedHealthcare Hearing was the best fit to serve AARP members' hearing care needs. By offering AARP members exclusive pricing for over-the-counter hearing aids, this could be a game changer for people with untreated hearing loss."
1 Based on suggested manufacturer pricing.
2 A no cost hearing test is available only from UnitedHealthcare Hearing providers.
3 Hearing aids purchased through the Gold, Classic, or Premier technology levels receive three follow-up visits; hearing aids purchased through the Silver technology level receive one follow-up visit.
4 Four-year extended warranty applies to hearing aids offered in the Classic or Premier technology levels. One-time professional fee may apply.
5 Batteries provided with non-rechargeable prescription hearing aids; charging case provided with rechargeable prescription hearing aids.
Source: UnitedHealthcare