Walgreens and Lexie Hearing announced Lexie Lumen hearing aids will be available OTC at Walgreens stores nationwide for adults ages 18 and older with mild-to-moderate hearing loss starting October 17. This announcement follows the passage of the OTC Hearing Aid Act by the Food and Drug Administration (FDA), which allows consumers to purchase hearing aids directly at retail stores and online, without a prescription.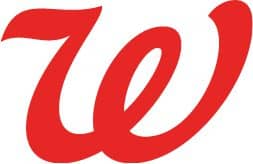 "Walgreens is committed to breaking down barriers to offer convenient access to affordable health and wellness solutions," said Luke Rauch, senior vice president and chief merchandising officer, Walgreens. "Together with Lexie Hearing, we are making it easy for customers nationwide to purchase high-quality hearing aids directly from their neighborhood Walgreens, both online and in-store."
"We believe hearing health should be available to all people, not only those who can afford it," said Nic Klopper, CEO and founder of Lexie Hearing. "That's why we're excited to work with Walgreens to make affordable, audiologist-quality hearing aids more accessible to communities across the country."
Starting October 17, Lexie Lumen hearing aids can be purchased at Walgreens stores nationwide, including Puerto Rico, for $799. Consumers can also purchase them online through Walgreens Find Care for $39 per month for 24 months. Each purchase includes a pair of hearing aids, all the batteries and accessories that are needed to set up the hearing aids, and a 45-day money back guarantee. Walgreens customers can also save money on this purchase if they are enrolled in the myWalgreens loyalty program or use the myWalgreens Credit Card.
Once purchased, Lexie Hearing offers customers "a complete hearing solution, including a professional-quality hearing check, hearing aids customized to their unique hearing profile, and access to hearing experts through video or voice calls." With smart technology and remote care, Lexie Lumen hearing aids "deliver the quality and features expected from premium hearing aids, at a greatly reduced cost."
Source: Walgreens, Lexie Hearing
Images: Walgreens, Lexie Hearing