Thomas Powers, PhD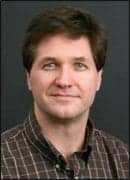 Scott Witt
First impressions are important, but they can be deceptive. In audiology as in life, a second look can yield a different perspective. After an audiologist makes a typical silicone-based ear impression, he can often scan his creation right there on the premises thanks to increasingly common in-office hardware. In some cases, errors can be spotted before the data is sent to the manufacturer.
"Customers using this scanning technology catch a lot of these issues—such as not being deep enough into the ear canal, or they detect a little bubble that may have gotten into the impression mixture," says Thomas Powers, PhD, of Siemens Hearing Instruments, Piscataway, NJ. "If you are using a big monitor, you would have a big image of a bad impression, or a large image of a good impression. You can rotate it around on-screen and look at it from all angles."
Getting that digital second look is one reason that remake rates have gone down over the past 3 years, after more than a decade with little change. Industry veteran Scott Witt, director of engineering at Phonak, Warrenville, Ill, remembers those days when his company relied on considerably more art than science. In that so-called manual era just a few years ago, manufacturers worked with a grinder trying to make an impression look exactly like the final product.
"Working with a grinder, there was no undo button," says Witt. "And when you work at a grinder, you have particles in the air so you have to wear a mask. With digital shell modeling, everything is much cleaner."
If mistakes happen in the design phase, the digital work process can address problems before they get to the patient. For Witt and his team, it's easy to start over and change a canal tip or smooth out an area using the new technology. "We can make mistakes and then fix them using the digital modeling software, whereas we could not do that in the manual process," says Witt. "As a result, we have seen a nice decline in the remake rates. A lot fewer of these instruments go out and come back because of fit and discomfort issues."
Both Witt and Powers reiterate that a high-tech scan is only as good as the initial impression. If manufacturers are to successfully build an instrument that goes deep into the ear canal, they can't rely on a guess. They must have good data.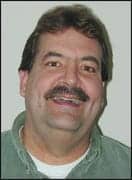 Randy Stevens
"Digital modeling can help audiologists to recognize that the impression did not go deep enough into the patient's ear," adds Powers, who serves as vice president, audiology and compliance, at Siemens. "The patient may have been squirming in the chair, but audiologists know that if we are really going to build the hearing aid that the patient needs, they will need to take another impression, and it will have to be deeper in the ear canal to ensure that we are properly shooting sound toward the eardrum."
Randy Stevens, VTM operations manager at In-Tech Industries Inc, Ramsey, Minn, agrees that despite the precise numerical control found within digital manufacturing, the end result is still only as good as the impression that ends up being scanned. Whether using conventional or digital processes, Stevens and his colleagues emphasize that you can't end right if you don't start right.
For audiologists who have brought impression scanning from the manufacturing environment to the dispensing location, the new task takes some time. However, experts say that those who get the hang of it can complete each impression scan in just minutes. From there, the consensus is that the benefits considerably outweigh the liabilities. To help out with the new responsibilities, dispensing audiologists can get assistance from other staff members.
Ultimately, audiologists will find that instead of trying to beat the delivery clock and get impressions off to the manufacturer, they can send an e-mail anytime, knowing that the manufacturer will have the data the next day. Powers reports that more than 1,500 of his company's scanners have been installed in offices in the United States and around the world. The e-mail is the order, and the attachment is the digital ear impression.
Siemens iScan, an in-office digital impression scanner.
For busy audiologists, workflow implications can be dramatic. Without the pressure to make a 4:55 FedEx pickup, dinner with the family suddenly becomes a viable option again. "You could even have the scanner in your house and take the impressions home," says Powers. "You can change the workflow in your office so that these scans can all be done at the end of the day. You can go online, fill out the form, attach the scan, send it to us at 7 or 8 at night, and when we open at 7 am, we have your order and don't have to wait for FedEx to get here."
Also taken out of the mix are variables such as weather delays (in the case of the mail) and changes to the original impression. "You take the impression out of the patient's ear, you put it in a scanning box, and it is scanned," enthuses Powers. "There is not going to be any shrinkage of the material or distortion because it sits in a mailbox and letters are piled onto it, because it really does not leave the dispenser's office. It comes out of the patient's ear, it is scanned, and it is now in electronic form."
Slow Internet connections used to plague some offices seeking to send digital impressions, but even that limitation is largely gone in 2009. When it comes to time spent on the scanning end, Powers reports that at about 3 minutes per ear, the requirement is not overly cumbersome. "Impressions scanned in the office cut down on shipping costs and the chances of getting lost are eliminated," adds Witt. "There are efficiencies on both ends, turnaround times are improving, and we are building more intelligence into the system. We save data on which type of fits are working properly and which are not—and document where we can make improvements for more comfortable devices."
While experts agree that digital modeling will become only more widespread in the future, Hank Netherton, marketing and communications manager at Westone Inc, says that cost is still a concern in today's economic climate.
"The biggest change the future should bring is when 3D scanning equipment becomes affordable to the small- and medium-size hearing health care practice," says Netherton from Westone's Colorado Springs, Colo, location. "Only when relatively affordable scanners are introduced will the custom earpiece manufacturers experience a dramatic shift away from traditional manufacturing methods."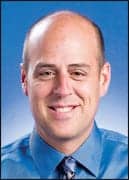 Hank Netherton
Netherton predicts that raw speed will continue to attract more audiologists to the digital way of doing things. One best-case scenario, he says, would be for an audiologist with an in-office ear impression scanner to see a patient at 9 am Monday morning, take the impressions, scan them, and have the data to the manufacturing laboratory in an hour. The lab can process and manufacture within 24 hours, then ship via overnight carrier. By Wednesday morning, the patient could be fitted with a custom product.
According to Netherton, additional advantages of digital modeling include better options for sound bores and subtractive/additive geometries that can be applied to the earpiece. Beyond these benefits, he believes the biggest advantage is the ability to store an exact digital copy of the actual impression and earpiece. "If a replacement or different product is requested, we can manufacture it without the need to start over from a new ear impression," says Netherton. "This is particularly important in situations where it might be inconvenient or impractical to obtain a new ear impression."
"If someone loses a hearing aid—let's say it falls out while they are on a roller coaster—there is no need to go through the process again," adds Powers. "We can reuse that scan to rebuild another instrument. The patient does not have to travel 100 miles to find their dispenser. Or if they are on vacation, they can call ahead and have it done by the time they get back."
The Holy Grail
Powers, Witt, Netherton, and Stevens all agree that the next frontier is direct scanning of the ear, a technological feat that would eliminate the gooey impression once and for all. The technology would undoubtedly reduce the guesswork even more, while dramatically upping the efficiency. "Direct scanning of the ear would eliminate the impression and put a lot more science, and a little less art, into the process," says Powers. "But that is a small space to actually create a three-dimensional model using some kind of scanning, ultrasound, or infrared. I'm sure a lot of us are working on that in the industry. I would say it is possibly 3 to 5 years away."
Witt agrees, calling in-ear scanning the next "holy grail" of the digital modeling process. "That's a tough one to crack," laments Witt. "It ends up being very expensive and difficult to design and develop. I have been involved with several projects, and so far no one has been really able to do it. That would be the ultimate, because then you don't have to take an ear impression, you just do a scan and transfer that data electronically."
MRI and CT technology could do the job, but Powers confirms that these technologies do not yet come close to conforming with economic realities.
"Right now, the business model does not work since some of the high-tech ways would be incredibly expensive and no match for an inexpensive ear impression that costs about $1.50," says Powers. "The business model does not work to send everybody off for MRI or CT to build a hearing aid. So we need to make it a cost-efficient process."
Modifying a shell in the dispenser's office would be yet another milestone, but Powers acknowledges that manufacturing could be problematic due to FDA regulations. Meanwhile, Netherton predicts that digital applications will get only faster while 3D modeling software will become ever more automated.
For those who have not yet made the jump to the digital world, it can be a daunting process. "Transitioning from conventional to digital manufacturing methods to learn and perfect computer modeling can be a challenge for some," acknowledges Stevens from his office at In-Tech Industries. "Continued improvements in software intelligence and learning from historical decision-making will improve this."
With digital manufacturing evolving from grinders to lasers to visible light processing, high-tech manufacturing processes will undoubtedly continue to push boundaries in the 21st century. With digital modeling as the essential fuel for this progress, the drum beat of technology is sure to grow louder.
---
Greg Thompson is a contributing writer for Hearing Review Products. For more information, contact [email protected].