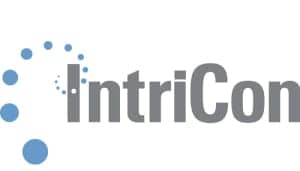 IntriCon Corporation, a Minnesota-based designer, developer, manufacturer and distributor of miniature and micro-miniature body-worn devices, has announced that it received final approval from the United Kingdom's National Health Service (NHS) Audiology Supplies Group for its hearing aid products. In partnership with PC Werth Ltd, IntriCon's hearing aids will be distributed to the NHS under PC Werth's Kamplex brand name. PC Werth, who has a long-standing relationship with the NHS, will provide the required marketing, selling, training, and service support.
"NHS approval is an important milestone in our value hearing health initiative, and we are eager to begin a UK rollout," said Mark S. Gorder, president and chief executive officer of IntriCon. "Furthermore, this approval speaks volumes to the quality and performance of our hearing aids products and fitting software, as the NHS adheres to rigorous and stringent standards. And given their strong UK market presence and extensive experience with the NHS, we are also excited to move forward with PC Werth."
In the same announcement, Gorder indicated that the NHS is the largest purchaser of hearing aids in the world, supplying an estimated 1.4 million hearing aids annually. According to Gorder, the NHS is widely recognized as the most efficient hearing aid delivery system in the world. While at this time, it is difficult to forecast the financial impact of the program, the company notes that potential is significant given the NHS' scale. A targeted rollout of Kamplex hearing aid products will begin this month, followed by a more extensive rollout in 2016.
"Like IntriCon, we are delighted with the approval," said Tom Parker, managing director of PC Werth. "We believe the introduction of hearing aids under the Kamplex brand has a strong synergy with our existing range of diagnostic audiological equipment and accessories that we provide to the NHS. Having this complete service package will support hearing aid sales and benefit our NHS customers."
For additional news about IntriCon's business ventures, please see Hearing Review's September 14, 2015 and September 16, 2015 articles.
Source: IntriCon