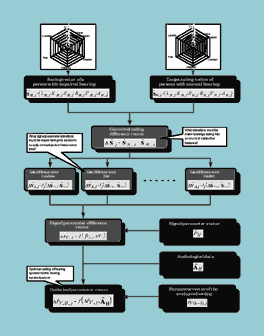 Beltone Electronics
Beltone, Chicago, offers a complete line of digital hearing instruments that provides digital solutions to meet most patient's hearing needs. The Beltone Digital Series consists of the Lumina four-channel circuit, the Polara 2-channel circuit, and the Silica 1-channel circuit. Advanced features such as Speech Pattern Detection and Silencer System are available on most Digital Series circuits. The Digital Series circuits, an extension of Beltone's existing digital line, are available in all of its hearing instruments shell styles, including the Invisa (CIC). The D61 and D71 are the behind-the-ear hearing instruments within the Digital Series. These BTE options offer patients who have moderate-to-severe hearing loss the power and performance of digital signal processing to help meet their hearing needs.(800) 621-1275.
---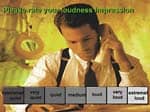 GN ReSound
GN ReSound, Bloomington, Minn, designed Canta to be one of the most advanced digital technology hearing instruments available today. Canta products combine Adaptive Directionality with Active Microphone Matching to ensure optimal performance. The instruments also utilize advanced noise reduction strategies, 64-band Spectral Enhancement, and Digital Feedback Suppression that reduces annoying feedback without affecting gain. Canta is available in all models from Power BTE to CIC and is programmed through the user-friendly Aventa fitting software. (800) 248-4327.
---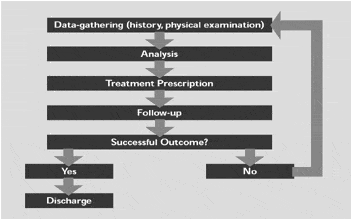 Interton/AHS
The EVO, by Interton/AHS, Plymouth, Minn, is a digital hearing instrument featuring Adjustable Speech Management System (SMS) with selectable in memories designed to rapidly detect speech-like signals while suppressing unwanted sounds within 50 ms. The instrument offers three independent processing channels and a Feedback Manager that offers an array of 14 filters for greater adjustability and gain separation. Seven gain bands offers more bands within fewer channels for easier fittings without losing the precision necessary for natural sound, according to the company. EVO is available with a directional dicrophone, and users may choose omni or directional in any memory. Microphone Noise Reduction (MNR) is designed to eliminate annoying sounds in quieter environments. (800) 247-4741.
---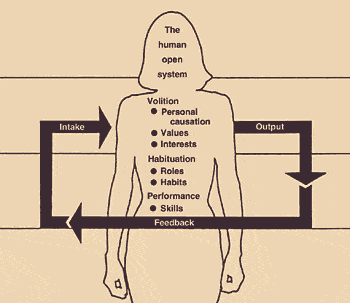 Micro-Tech
Micro-Tech, Plymouth, Minn, announces its Dx3 as an "uncomplicated breakthrough in digital technology" designed to help patients realize an improved quality of life through better hearing. Dx3 was developed to harness the flexibility of digital processing in a coherent, straight-forward approach while providing sound quality that patients expect and deserve. Micro-Tech continues to provide instruments for a wide range of audiometric shapes, including challenging precipitous high frequency losses, sloping losses, flat losses, rising, and cookie-bite audiograms. The 100% digital Dx3 is available in both the fully automatic Touchless Telecoil® and the DiRx™ directional microphone system. (800) 745-4327.
---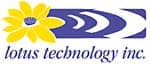 Lotus Technology, Inc.
Lotus Technology Inc, Mooresville, NC, introduces the Legacy™ series of 100% digital hearing instruments featuring a four-channel DSP circuit designed to fit most hearing losses. Legacy is fitted using simple-to-operate, powerful programming software, according to the company. The software actively involves patients in the fine-tuning of the instruments with its seven adjustable parameters and independently adjustable compression ratios and time constants. Legacy is available in all models, with options including multimemory buttons, manual VCs, telecoils, and a directional microphone designed to improve speech intelligibility in difficult listening situations. (877) 483-1072.
---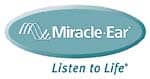 Miracle Ear
Miracle Ear, Plymouth, Minn, offers the Interpreter, a wearer-selectable omnidirectional and directional microphone hearing instrument with four-channel, two-memory DSP. The microphone mode is activated via the company's software and is available on semi-ITE and ITE shell styles. (800) 234-7714.
---

Qualitone
Qualitone's DSP product line, Minneapolis, consists of six hearing instruments in all styles from BTE to CIC. Marquise is the company's most sophisticated DSP hearing instrument and features four independent processing channels and an advanced signal processing algorithm that is designed to differentiate interfering background noise from speech. It can be programmed to provide wide dynamic range compression with variable multichannel expansion that eliminates overamplification in quiet environments. Qualitone DSP instruments offer active feedback cancellation, feedback filtering, and feature single or multimemory, programmable indicators for a low-battery condition and an expanded input dynamic range. The instruments are designed to benefit patients at all levels of need, and range from the state-of-the-art Marquise to the sophisticated but value-priced, Evolution II and Quantum II. (800) 328-3897.
---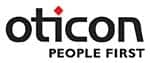 Oticon Inc.
Oticon Inc, Somerset, NJ, offers three lines of digital instruments: Adapto, DigiFocus II, and Digilife.com. Adapto features the VoiceFinder™, which combines a speech detection and comfort system that are designed to maximize speech understanding. The instrument's OpenEar Acoustics™ has been developed to provide dynamic Feedback Cancellation and open fittings to reduce occlusion, and the Client-Focused Fitting™ reportedly assesses the needs, lifestyle, and hearing aid experience of the patient for the determination of the fitting rationale. DigiFocus II is designed as a premium digital hearing solution with superior speech understanding, and advanced fitting rationales (ASA2, ASA2p, ASA2sp, SKI). Digilife.com provides digital technology at programmable prices and offers two rationales (WDRC and enhanced MultiFocus). All products are available from CIC to BTE. Adapto and DigiFocus II are available in directional models, while the DigiFocus II and Digilife.com lines feature power instrument options. (800) 526-3921.
---

Phonak Inc.
Phonak, Warrenville, Ill, offers Claro, a digital instrument that uses Digital Perception Processing to process the signal in 20 overlapping, interdependent channels, just like the human ear. Combined with adaptive Digital AudioZoom and AutoSelect automatic program selection, the instrument offers features that today's consumers demand from a digital hearing system. With the introduction of Claro 11, these features are available in a package that is nearly invisible. Aero is the latest digital line from Phonak. With three programmable memories, miniZoom directional microphones, and on-board program switch, Aero is designed as a digital solution "where value meets hearing performance," according to the company. (800) 777-7333.
---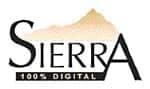 Rexton
Rexton, Plymouth, Minn, has three fully digital hearing instruments designed to match patient lifestyles, listening environments, and budgets. Rexton 3D Ultra is a fully DSP instrument with three channels, six bands, and up to three independently programmable memories. Adjustable parameters include Six-band Sensitive Voice Processing, Six-band Frequency Response Shaping, Microphone Noise Reduction, extended Directional Microphone programming options, Power on Delay, Low Battery, and Memory alert tones. The company's Sensation incorporates 100% DSP in up to three independently programmable memories (including telecoil). The company's gran-D custom is a two-channel, fully digital signal processing instrument with three adjustable detent trimmers. It also features a two-channel automatic compression adjustment system, Microphone Noise Reduction, and Active Signal Processing, with directional options on the RX-12 and RX-20. (800) 876-1141.
---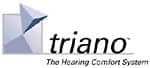 Siemens Hearing Instruments
Siemens Hearing Instruments, Piscataway, NJ, introduces Triano™, a digital hearing aid designed to be so intuitive that it provides all-day patient comfort and is easy to fit. The instrument is the newest advanced digital family of hearing instruments from Siemens. Triano was developed to be comfortable so patients will want to wear them all day long, and the new generation of digital hearing instruments is so intuitive it can anticipate every listening situation with its Hearing Comfort System, according to the company. (800) 766- 4500.
---

Sonic innovations
Sonic innovations, Salt Lake City, reports that the core technology of its Natura 2 SE has now been clinically proven to enhance speech intelligibility in the presence of background noise. Previous speech-in-noise claims were only made with directional devices; with Natura 2 SE, speech-in-noise claims can be made with omni-directional devices, according to the company. The instrument, which features Personalized Noise Reduction™, is available in all model styles from CIC to BTE. As with all Sonic innovations products, Altair™ and Conforma™ 2 SE hearing aids are designed to offer benefits to match individual patient needs. Altair is a full-featured digital hearing instrument available in all models and at an affordable price. Conforma 2 SE is a digital, CIC style, instant-fit hearing aid with Personalized Noise Reduction designed to provide the convenience that many patients demand. (888) 423-7834.
---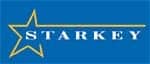 Starkey Laboratories
New technologies, proven answers, and economical solutions are the cornerstones of Starkey's Genesis family of digital instruments, reports the company. Axent™ is designed to be one of the most advanced digital instruments available. Feedback cancellation, noise management, and adaptive noise reduction features virtually eliminate background noise and offer patients a nearly distortion and feedback free instrument. Sequel II™ offers patients a variety of value-added benefits, all in an easy-to-fit two-channel instrument appropriate for unique low and high frequency losses. Starkey, Eden Prairie, Minn, also introduces the Endeavour™, a WDRC or OCL and compression-limiting entry-level instrument that offers a full range of economical digital features. (800) 328-8602.
---

Trillium Hearing Technologies
Trillium, Clearwater, Fla, offers an array of CIC digital technology: the Rival Series, which features the new Rival D7 (7-channel, 14-band), the Rival D3 (3-channel, 7 band), and the Rival D2 (2-channel, 7 band) instruments. The company's products offer microphone noise reduction, multimemories, a speech management system, and a choice of digital or user VC. The Rival D7 has a maximum drain of 0.7 mA, reportedly increasing battery life up to 30%. (866) 449-9757.
---

United Hearing Systems
United Hearing Systems, Central Village, Conn, announces the addition of the Intrason Digison digital instruments that have been developed in cooperation with researchers at the French National Center of Scientific Research. Features include: a user operated multidirectional switch; Intrason's proprietary Speech Optimization System (S.O.S.®), and a 32-channel noise reduction algorithm. (800) 835-2001.
---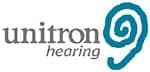 Unitron Hearing
Nexus and Axiom from Unitron Hearing, Plymouth, Minn, represent fully digital technology designed to meet client needs with leading-edge circuitry. Nexus brings flexibility in frequency shaping through 15 bands, grouped into nine independent channels. The instrument offers cleaner, clearer sound quality, and increased comfort in noise brought by adaptive, intelligent narrow band noise suppression, according to the company. The system allows sculpting of the I/O curve, controlling expansion, dynamic range compression, unity gain, and compression limiting. Featuring SNR Enhancement, Unitron's Axiom reportedly adapts automatically to provide the best hearing instrument for each listening situation. When combined with an instrument that can be upgraded (through software) as the latest advancements become available, Axiom reportedly provides maximum technology and minimum fuss. (800) 888-8882.
---

Widex Hearing Aid Co.
Widex, Long Island City, NY, introduces the Senso Diva designed for "high definition hearing." The new Senso Diva line of 100% Digital hearing instruments includes the nearly-invisible completely-in-the-canal, mini-canal, canal, half concha, full custom, and behind-the-ear models. The company also offers the Senso Plus line of 100% digital hearing instruments for mild-to-severe hearing losses. Senso Plus models include the nearly-invisible CIC, ITE, BTE, and Power Directional BTE models. Senso Performance Series is another complete line of digital instruments for mild to profound hearing losses. Widex also presents the Bravo Series of fully digital hearing instruments that are designed to offer excellent value with digital performance, according to the company. Bravo Digital instruments are available in CIC, ITE, and BTE models. (800) 221-0188.