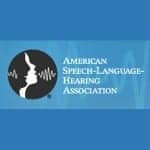 In a public comment before the President's Council on Science and Technology (PCAST), American Speech-Language-Hearing Association (ASHA) Chief Staff Officer for Audiology Neil DiSarno, PhD, CCC-A expressed grave concern and opposition to the Council's recent recommendations related to accessibility to and affordability of hearing health care services. The PCAST recommendations included a new Food and Drug Administration (FDA) classification of over-the-counter (OTC) hearing aids, rescinding the FDA draft guidance on personal sound amplification products (PSAPs) and allowing patients access to their audiograms.
According to ASHA, during his oral remarks, DiSarno stressed the importance of audiologic intervention, stating, "It is the audiologist, with scientific, evidence-based methods of evaluation and rehabilitative treatment, who will ensure that the consumer gets value and benefit from a device that is used to amplify sound."
As part of ASHA's written comments, the organization requested that the PCAST take a more comprehensive view of hearing health care that addresses a hearing disability, rather than focus simply on an amplification device. On the basis of this more comprehensive review, the Council should make recommendations that consider evidence-based hearing health care practices that will improve affordable access to these services.
Media announcements around this issue stem from recent meetings held by the PCAST, which had been tasked to review accessibility and affordability of hearing aids. The recommendations outlined by PCAST in its report are said to be non-binding. As previously reported in The Hearing Review, the Institute of Medicine is also reviewing access to hearing health care services and is expected to issue a report on its findings. ASHA reports that it has been actively involved in these meetings.
Source: ASHA