Otometrics has announced that its new AURICAL HIT (Hearing Instrument Test) chamber has now been approved for sale in the United States.
AURICAL HIT is currently the world's only complete, modular fitting solution, according to the company.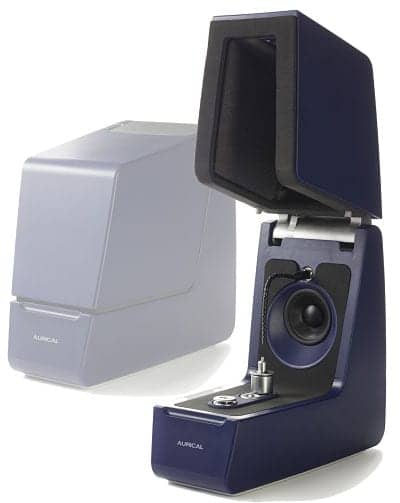 In addition to the AURICAL HIT, the AURICAL solution can include an audiometer, a wireless PMM (Probe Microphone Measurement) unit, and an integrated loudspeaker.
AURICAL HIT can operate by itself, or it can be fully integrated into the fitting system. It features the OnePosition fitting method, which allows all measurements to be conducted without stopping to reposition the hearing instrument inside the test chamber. The AURICAL HIT ensures accuracy by incorporating a mini-gooseneck flex-microphone to maintain correct reference microphone placement.
The vertical design of the AURICAL HIT offers a small test chamber footprint.
All AURICAL measurements conform to IEC and ANSI standards, and all elements of the modular system can be connected through Otometrics' OTOsuite software.
SOURCE: GN Otometrics