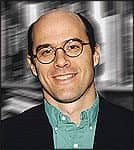 In the September 2002 HR, Mark Ross, PhD, made a powerful case that information about telecoils too often revolves around telephone applications. While telecoils are useful with telephones, they are by no means confined to this application; telecoils can also be essential for use with personal listening systems (eg, TV/stereo listening) and large-group induction loops. In this edition of HR, David Myers, PhD, a hearing aid user and advocate for "looping America," provides an update on efforts to make induction loop technology as universal in America as it is in some European countries. Endorsed by such prominent audiologists as AAA Incoming President Patricia Kricos, PhD (see sidebar), and Wisconsin audiologist Juliette Sterkens, AuD (see sidebar), Myers shows how we can vastly increase the multiple environmental listening utility (MELU) that has forever limited hearing aid acceptance and use. In recent Hearing Review Products' technology guides, one can see that all 35 of the 35 ITEs reviewed contained telecoils (March/April 2009 HPR), compared to 8 of 10 ITCs (May/June 2009 HRP), 20 of 42 RIC/RITEs (January 2010 HRP), and even 8 of 57 CICs (July/August 2009 HRP). So, we already have the technology installed in most of the hearing aids; now, we need to join the movement to loop America. A related article about awareness of assistive devices in places of worship, authored by Jay Sheehan, PhD, and Scott Griffiths, PhD, directly follows Myers' article.
Overall hearing aid sales increase by 8.5% in 2009; 4.9% increase for private practices. According to the Hearing Industries Association (HIA), overall hearing aid net unit volume in the United States increased by 16.6% in the fourth quarter of 2009 (compared to Q4 2008), and the industry finished with a 8.5% increase in unit volume compared to 2008. As with the last several years, dispensing activity at the Department of Veterans Affairs (VA) played a significant role in hearing industry sales, posting a 28.3% increase in volume during the fourth quarter. On the year, the VA dispensed 484,384 hearing aids for a 28.0% annual increase. It now accounts for 18.5% of all the hearing aids sold in the United States compared to only 10.4% in 2000. Private sector (non-VA) sales grew by an encouraging 14.1% in the fourth quarter, compared to a -6.6% decrease during the same period in 2008. On the year, sales increased by 4.9% for the average private-practice dispensing office.
The dispensing of BTEs continues to grow, and BTEs have been the most popular style on the market since 2007. BTE instruments now make up 64.1% of all hearing aids dispensed (65.7% for the private sector, 57.1% for the VA), compared to 57.3% in 2008 (58.8% for the private sector, 46.9% for the VA).
Industry moving toward total hearing needs? There has been a prevalent idea that the possibility of major industry acquisitions died with the 2007 German antitrust court ruling that nixed a $2.6 billion purchase of GN ReSound by Sonova, the parent group of Phonak and Unitron. But in recent months, Sonova has purchased Newport Audiology for $65 million, Advanced Bionics for $480 million, and InSound Medical for $75 million—all substantial market players and/or companies with promising futures. This was on the heels of William Demant Holding (WDH) establishing its Oticon Medical division devoted to producing a bone anchored hearing system that competes with Cochlear's Baha. Late last year, reports started surfacing about Siemens AG entertaining offers on its hearing division—probably the second largest producer of hearing aids in the world—with rumored interest from Cochlear, Amplifon, or Geers (for more information, see this month's HR Online). It poses the question: Are we on the brink of a shake-up in industry structure?
Industry consolidation and major corporate acquisitions often come in bursts, as available financing, technology, and cost/competitive forces converge to create opportunities or otherwise prod companies into action for various reasons (eg, economy of scale). For example, a wave of consolidation occurred in the hearing industry at the turn of the new century—the early digital era—when WDH purchased the Bernafon Group and Interacoustics, Starkey acquired Qualitone and MicroTech, Beltone bought Philips Hearing Instruments, Lori/Unitron merged with Argosy and was then purchased by Phonak, Electone was acquired by A&M (Siemens), and GN purchased ReSound and Beltone, to name only a few. In the ensuing years, forward integration, or the purchase of dispensing offices and chains by manufacturers, has been a giant market force. It's interesting to note that, although the German court decision essentially bars manufacturers involved in the German market (about 10% of the world's hearing aids) from inter-consolidation, several hearing aid manufacturers have expanded into other technology areas (eg, implants and wireless devices) that further position their companies as "total communication/hearing" providers.
Karl Strom
Editor-In-Chief