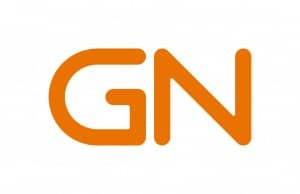 GN Audio announced that it has acquired VXi Corporation (VXi), a US-based manufacturer of professional headsets. This news follows the September 2016 launch of the GN Group's new wireless Jabra Elite Sports Earbuds, which are wireless headsets that have been described as a "cross fertilization of technologies between its headsets and hearing aids," indicating that they fall into the category of "hearables."
According to this latest GN announcement, VXi was founded in 1989 and has consistently shown a strong track record. Since 2005, VXi has grown its revenue at double digit annual rates and at the same time delivered strong double digit EBITDA margins. In 2015, VXi generated reported revenue of USD 32 million and an EBITDA of USD 4 million. VXi's products are marketed under the VXi and BlueParrot brands.
GN Audio reports that the acquisition of VXi will further strengthen the company's presence and market share in the North American market as well as enable access to new market segments, with a plan to leverage VXi's expertise within headsets and communication in high noise environments.
"We are delighted to have reached an agreement with VXi. The acquisition further strengthens our position in the North American market, where we have shown strong progress in recent years," said René Svendsen-Tune, CEO of GN Audio. "We will build on VXi's strong presence and reputation in the US and combine it with the international reach and professionalism of GN Audio."
The purchase price of XVi is reported as USD 35 million on a debt and cash free basis. The acquisition will not affect GN's financial guidance for 2016.
Integrating and converging technologies to move into the hearables market?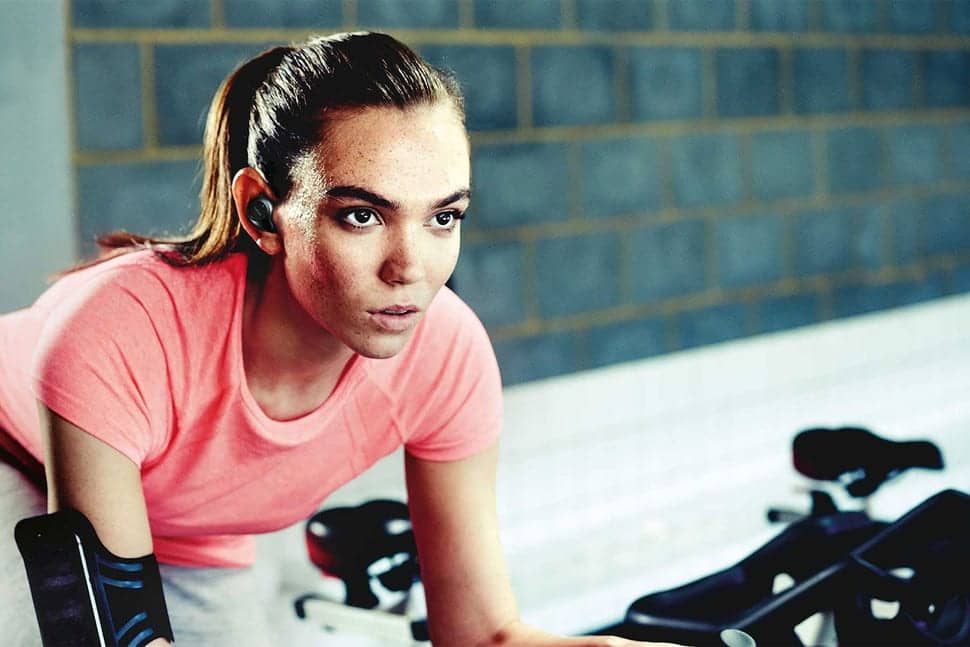 Previous to the acquisition of VXi, news from the GN Newsroom about the Jabra wireless headsets indicated that GN Hearing and GN Audio were joining forces to develop new products for the hearables market by combining advanced hearing aid technologies with those used for the consumer audio sector. Jabra is now part of the GN Group, and according to related news from GN, its engineers worked with the GN R&D team to combine knowledge of the human auditory system, sound processing and wireless technologies with insights gathered from both hearing aid and headset customers and used the integrated information and expertise "to develop truly intelligent audio solutions that do much more than amplify speech and sound."
Many of the technologies used in the Jabra Elite Sports Earbuds are the same as those used for hearing aids, though the earbuds do not amplify sound. GN Audio described the Jabra Elite Sports Earbuds as "the most technically advanced true wireless sports earbuds," which feature stereo music, an in-ear heart-rate monitor, fitness analysis software, voice-activated Bluetooth phone calls, and automatic switching to the earbud with the least background noise. Designed for high-intensity workouts, they are sweat-resistant and waterproof for 30 minutes at a depth of three feet (IP67 rated). The earbuds work with Jabra's Sport Life App to provide in-ear fitness-performance reporting (using heart rate and VO2 Max data), and are compatible with iPhone and Android phones. The Jabra wireless headset has dual integrated directional microphones in each earbud – one to capture voice and the other to locate and suppress extraneous external sound.
In the September 2016 launch announcement for the Jabra Elite Sports Earbuds, René Svendsen-Tune, former CEO of Jabra and now CEO of GN Audio, noted that GN used R&D expertise and experience from across the GN Group to develop the new product, adding that the Jabra team collaborated closely with engineers from sister company ReSound, the GN Group's flagship hearing aid brand.
As reported in a February 2016 article in Hearing Review, the company hinted at converging its teams internally to create a "headset division." Later, in May 2016, the GN Group announced a corporate reorganization and rebranding, intended to achieve synergy between its two main businesses, GN Hearing (including ReSound) and GN Audio (consumer and professional headsets).
According to a September 8, 2016 article by David Copithorne at HearingTracker.com, the news from GN Audio is an indication of more to come in the emergence–and convergence–of smart headsets and other hearable technology from hearing aid manufacturers. Copithorne predicts the integration of advanced audio technology into hearing aids as well. He reports that emerging earbud technologies are ripe for integration into hearing aids, "especially the biometric sensors that are converting formerly passive earbuds into active digital processors producing a constant stream of data that can be transmitted to smartphones and computers." For more details on Copithorne's view of this emerging market, see the full article on the HearingTracker website.
For other news about hearing aid manufacturers merging with consumer audio and hearables companies, see Hearing Review's January 22, 2016 article on Starkey's partnership with Bragi. For additional information on hearables, see the Hearables posts at Wareable.com.
Source: GN Audio (Jabra); HearingTracker.com
Image credits: GN Audio (Jabra)