Mimi announced a new partnership with Circulr Sound, the creator of personal AI audio devices called Hybrid Neckphones. Circulr Sound will bring Mimi Sound Personalization to its Smart Audio Wearables. 
The Circulr Sound team has developed a new category of smart audio wearables with open-sound patented technology designed for "the safety and enjoyment of urban mobility." The Hybrid Neckphones are "the only legal and safe audio solution designed for two-wheel commuters," according to the company's announcement.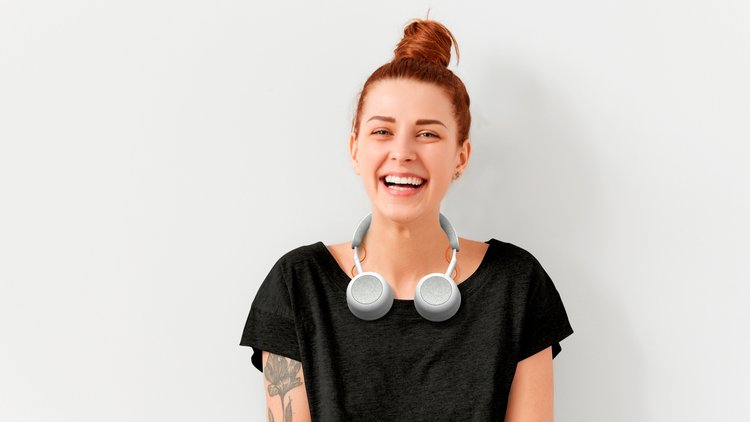 Circulr Sound describes its hybrid device as "sound for mobility." The Neckphone is a combination headphone, wearable, and loudspeaker. The device allows commuters to experience immersive sound, but also still hear and be aware of their surroundings without disturbing the environment. The new Hybrid Neckphone is expected to be available in Q1 2022.
"We're thrilled to be Circulr Sound's integrated audio partner for its Hybrid Neckphone," said Philipp Skribanowitz, CEO of Mimi. "Like Circulr, Mimi Hearing Technologies was built to deliver a better audio experience for the devices we use to listen to audio—that's why this is a perfect fit. Our sound personalization technology and Circulr's AI open-sound technology creates an optimal listening experience for consumers."
Mimi "seamlessly integrates hearing well-being into headphone devices, allowing users to adapt the audio signal to their hearing ability, compensating for less-than-perfect hearing," the company says. This helps create what Mimi says is "an optimized sound experience where listeners can hear more details and better enjoy music and follow dialogue with no fatigue."
"Mimi Hearing Technologies have seen the urgent need to take care of the gap between hearing and audio, producing the most personalized sound experience, tailored to the unique hearing ability of the users," said Enoc Armengol, CEO of Circulr Sound. "We're excited to implement Mimi's bio-algorithm that replicates the way the human ear works in our Circulr neckphones."
For more information on Circulr Sound visit: https://www.circulrsound.com/ or follow along on Instagram, TikTok, LinkedIn, Twitter, and Facebook. 
Source: Mimi
Image: Mimi