In our October issue, we look at ABR (auditory brainstem response) screeners, an electrophysiological tool that helps detect hearing loss in infants. Our roundup reflects the views of participants and is not intended to be a scientific survey.
We asked manufacturers/distributors:
What are your best-selling products?
Why are those items selling versus your other offerings?
Tell us about changes you envision down the road.
---
RAQUEL LAUTURE
Sales and Marketing Manager
Intelligent Hearing Systems, Miami
Our best-selling ABR screener is the SmartScreener-Plus 2. It is the most cost-effective, complete, and easy-to-use automated hearing screener on the market, and features a simple user interface with fast and reliable results in as little as 2 minutes for ABR and less than a minute for OAE. Friendly voice prompts guide the user through the screening process. Automated Pass/Refer result and ABR waveforms are displayed on the screen. With the option to add OAE screening functionality on the same machine, the device is perfect for two-stage screening protocols. Many users also value the ability to add diagnostic ABR (SmartEP), OAE (SmartOAE), and ASSR (SmartEP-ASSR) on the same machine. Our low-priced, baby-friendly EarHug disposables are favored by our users. The highly ergonomic and integrated screener cart is easy to move around, provides ample storage for supplies, and includes a keyboard light, convenient height adjustment, and an integrated laser printer for fast patient-side printing of records and forms. Result forms, parent information letters, and certificates can be customized and printed. SmartScreener-Plus 2 comes with a powerful data management and built-in export capabilities for Hi*Track, OZ systems, and other databases.
---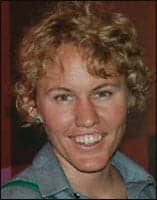 Greg Ollick, Sr
GREG OLLICK, SR, BSEE
President/CEO
Med-Acoustics Inc, Stone Mountain, Ga
Our best-selling automated ABR system for the infant hearing-screening market is the Bio-logic ABaer. Its performance, as far as speed and noise immunity, is exceptional. No matter what other features a product might have, performance is by far the main thing. Speed and noise immunity are important, because the environments that babies are tested in are most often not perfect. By noise, I mean electrical noise, patient movement, patient vocalization, etc. Another thing that's just as important about this kind of product is the "test specificity." Specificity refers to how many patients who should pass, do pass. If there are a lot of false positives, then that's a big problem in a universal hearing-screening program. The ability to produce very few false positives, less than 3%—with no false negatives—is very important; it's all part of the performance issue. This product is in its fourth generation. A lot of times, when a product starts out, when it's first developed, these three aspects of performance are terrible. But as long as the manufacturer continues to be diligent in their engineering, and they keep close to the field—in other words, "live" clinical trials in real environments, not just laboratories—many times they can improve the product in such a way that its performance goes sky high. Since this product is in its fourth generation and the manufacturer has been diligent, its performance is impeccable. As time goes on and we acquire more and more experience with this particular technology and the automation of this technology, these devices become easier to use, and the user-interface gets better. In this kind of environment, unlike other environments where ABR is used, the users are not professional audiologists. They are usually nurses and other staff members in the nurseries, and there's often a lot of turnover in personnel. The user interface has to be very clean and easy. I see them coming up with touch-screens and other accessories to make the operation still faster and easier and to prevent human error—maybe a universal patient bar code that you can scan, that will automatically enter the patient demographics, where the user doesn't have to do anything, just scan the bar code and then go. Things like that I can see in the future.
---
LISA BURQUE
Senior Director of Marketing
Natus Medical Inc, San Carlos, Calif
Natus offers three ABR screening systems. The gold standard ALGO Newborn Hearing Screener (NHS) incorporates patented AABR Automated Auditory Brainstem Response to screen the entire hearing pathway from the ear to the brainstem. The performance of the ALGO Newborn Hearing Screener has been clinically validated and documented in independent peer-reviewed, published studies for more than 20 years. The ALGO 5 NHS is a cart-based system. A handheld version, the ALGO 3i screener, is battery operated and compact, and weighs less than 5 pounds. Both incorporate graphical user interfaces, providing simple step-by-step instructions. The Bio-logic ABaer NHS, available as a PC or cart-based system, can be configured as an automated ABR screener or combined with otoacoustic emissions (OAE) screening functionality. The ABaer device uses the point optimized variance ratio (POVR) developed at House Ear Institute as the ABR detection algorithm. The Echo-Screen screener combines both ABR and OAE functionality in a handheld device. With fully automated results and completely standardized, preset screening parameters, the Echo-Screen screener offers convenience and flexibility. All Natus screeners feature flexible data management software including the ability to generate statistical reports to track program quality measures. Export capabilities allow data to be exported to third-party data management software. All screeners meet JCIH and American Academy of Pediatric guidelines for effectiveness. Objective pass/refer results are provided at the end of every screen, and require no professional interpretation.
---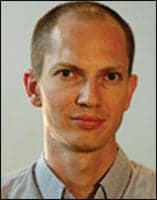 Jane Dalaa
JANE DALAA
Product Manager
Otometrics, Taastrup, Denmark
The MADSEN AccuScreen is a preferred device in many screening programs and Otometrics' best-selling hearing screener. AccuScreen features all standard screening technologies—TEOAE, DPOAE, and ABR—thus making it one of the most flexible screening tools on the market today. Users find it intuitive and very easy to use due to its simple, menu-based interface, and with AccuScreen everyone can perform accurate screening after only a short introduction. The carefully thought-out keyboard eases data entry significantly and saves time. AccuScreen's unique statistical algorithms are highly respected for the accurate and reliable data collection. The effectiveness of newborn hearing screening programs is vulnerable to false referrals, which waste scarce health care resources. Fortunately, AccuScreen is so accurate that false referrals can be reduced to the minimum: for ABR, AccuScreen has achieved a remarkable specificity of 98% and thus a referral rate of less than 2%. And for OAE, AccuScreen has a specificity of better than 96%, giving a referral rate of maximum 4%. Another feature highly valued by the users is the Artifact Rejection System. It ensures that AccuScreen functions effectively in screening environments where high levels of ambient noise cause most traditional equipment to fail.
---
We've asked practitioners/dispensers:
What brand/type of ABR screener are you using?
Have you tried other kinds?
What do you like about your preferred product versus other kinds?
---
PAMELA BUETHE, MS, CCC-A
Audiology Supervisor
Children's National Medical Center, Washington, DC
The facility uses the GSI AUDIOscreener+ and Bio-logic ABaer. Pros of the GSI AUDIOscreener+: It is handheld, easily portable, and user-friendly for training purposes and interpretation of results; and offers combined screening ABR with an OAE system. The cons of the GSI device: it has a fragile ear probe/cable, and requires frequent repair or replacement. Pros of the Bio-logic ABaer: durable ear probe/cable, user-friendly for training purposes and interpretation of results, offers combined screening ABR with OAE system, and tree tip probe tips are useful for variations in newborn ear canal sizes. The con of the ABaer: it requires a PC/laptop. Previously—6-plus years ago—we utilized Natus Algo, but switched to the combined screening ABR/OAE units when the need to purchase new equipment arose.
---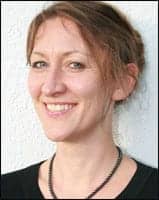 Matthew S. MacDonald
MATTHEW S. MACDONALD, AUD
Senior Audiologist
URMC (University of Rochester Medical Center) Audiology, Rochester, NY
We use the Bio-logic (Natus) ABaer. We demoed several ABR screeners years ago during our newborn hearing screening program development. Only the Natus Algo remains in production. Advantages: low cost of eartips/electrodes, ability to see the ABR traces, and ease of use.
---
Judy O'Rourke is associate editor for Hearing Review Products. She can be reached at [email protected].