Action Marketing
Action Marketing specializes in the design and production of highly effective direct mail advertising. The company's approach focuses primarily on new patients, and its clients enjoy predictable and consistent business growth every year. All products are tested extensively before inclusion in the product line, a step which eliminates the risk inherent in any new advertising approach. Visit booth #608 or call (800) 227-0819.
---

Audioscan
Audioscan® invites attendees to its booth at IHS 2003 for a demo of its Verifit® VF-1 Real-Ear hearing aid analyzer. The VF-1 is a desktop system with a wide-angle color display designed to meet customers' digital and directional hearing instrument fitting needs. Features include real speech and live speech tests, and dual source test box speakers for evaluation of directional instruments. The Verifit VF-1 joins the Audioscan RM500® system in providing state-of-the-art tests in an affordable and easy to use package, according to the company. (800) 265-2093.
---

Beltone
Beltone invites attendees to discover how a partnership with the company can increase value in today's competitive environment. Beltone will be exhibiting their new ScanEar digital shell sculpting technology along with the complete line of Oria digital instruments. Oria features include Speech Pattern Detection™, Satisfy™, automatic adaptation manager, dual microphones, and 12-channel curvilinear WDRC. (800) 621-1275.
---

Bernafon
Bernafon presents its comprehensive digital product lines Flair, Smile plus, and Symbio. With these three digital hearing systems, you can choose the most suitable hearing instruments for your patients with regards to price, user control options, audiometric configurations, and signal processing. (888) 941-4200.
---

CareCredit
While at the IHS convention in St Paul, visit CareCredit at booth #610 and learn how you can increase hearing aid sales and decrease returns. With the cost of today's technology, patients appreciate the opportunity to pay with convenient, low monthly payments through CareCredit. The company, based in Anaheim, Calif, offers a comprehensive range of payment plans including 3, 6, and 12-month no interest and 24, 36, and 48-month low interest options, so more patients can say "yes" to optimal care. (800) 839-9078.
---

Discovery Hearing Aid Warranties
Discovery Hearing Aid Warranties, a comprehensive, one source provider, works with a national network of dispensers who recognize the critical importance of protecting clients' hearing aid investements. Discovery offers protection for loss, damage, and component failures on all makes and models. According to the company, the plan features profitable compensation for dispensers. Discovery Hearing Aid Repair is a rapid response, full service, all-make repair lab that offers competitive pricing on repairs for non warranty customers. (800) 525-7936.
---

Dry & Store
Your patients have high expectations, especially with today's high-tech hearing aids, so don't leave hearing aid performance to chance. When you make Dry & Store an integral part of your fitting protocol, hearing aids work better, your patients are pleased, and you look good, reports the company. Now available in two models—the Professional and the Global—there's a Dry & Store to fit every lifestyle and budget. It's not just an accessory… it's a necessity. (800) 327-8547.
---

Electone
Visit Electone's booth and learn about Aurora, a two-channel digital hearing instrument designed to provide enhanced flexibility with input/output compression functions that assure comfortable, precise fittings in any environment. Along with superior performance and convenient user-friendly features, Aurora provides a practical and profitable means to expand your practice while allowing you to take into account your patients' monetary needs. Be sure to ask about the company's new Aurora Web site and GoldLink lead generation program. (800) 432-7483.
---

Etymotic
Visit Etymotic Research at booth # 330 and learn about the company's progress with Digi-K hearing aid technology. Digi-K circuitry reportedly has the widest bandwidth available (16 kHz), and its electronic peak smoothing produces high response accuracy and superior sound quality. No other hearing aid since the K-AMP has had the high, undistorted input capability that performing musicians require, according to the company. Attendees can also hear a demonstration of the Link-it array microphone that provides 7-10dB improvement in signal-to-noise. (888) 389-6684.
---

Frye Electronics
Frye Electronics will show its newly released FONIX 7000 Hearing Aid Test System. In addition, new software (version 3.2) for the popular FP35 Hearing Aid Analyzer will be demonstrated. It now includes the target 2cc feature for fitting rules such as NAL NL-1 and DSL. The FP40 Analyzer and the FA-10 Hearing Evaluator will also be featured. And, of course, someone will win the Pendelton Indian blanket that the company always brings to meetings as a giveaway. (800) 547-8209.
---

GN ReSound
GN ReSound is proud to introduce the ReSoundAIR™ product family. ReSoundAir is the digital high-frequency, high performance solution for difficult to fit hearing losses. ReSoundAIR combines innovative hardware and software solutions to address the most common patient complaints. For more information on ReSoundAIR, stop by the GN ReSound booth 521 at the 2003 IHS Convention. (800) 248-4327.
---

Hal-Hen
Celebrating its 57th year, Hal-Hen features over 4,000 items for hearing health care. New for 2003: a comprehensive line of fast UV cure adhesives and build-up materials, along with assistive devices, impression materials, batteries, diagnostic equipment, video and conventional otoscopes, earlites, earmold/fitting supplies, cerumen management kits, and over-the-counter pharmaceutical products. Visit the booth for samples and demonstrations. (800) 242-5936.
---

Hearing Components
Visit Hearing Components' booth to see how Comply Snap Tips, the 21st century acoustic coupler, can solve the age-old problems of comfort, fit, and function. Snap Tips, Natural Hearing Comfort Tips… simple, effective … and the most natural, according to the company. (800) 872-8986.
---

HIMSA
2003 brings exciting developments to HIMSA. NOAHlink™ mobilizes your dispensing practice with omni-directional wireless connectivity and improved speed. NOAH System 3 allows hearing aid fitting systems, diagnostic instruments, and office-management systems to operate together as a single, integrated system. And coming soon to your desktop or notebook, eTONA allows 24/7 access to electronic hearing aid orders, repairs, and status updates. For more information, contact HIMSA at: 2550 University Avenue West, Suite 241N, St Paul, MN 55114. (800) 435-9246.
---

Interton/AHS
Interton will have a significant presence at this year's IHS show. Visitors to Island "I" will find information on several new products including "IQ," the company's new, highly advanced hearing instrument. IQ is as convenient as it is sophisticated, according to the company. Features like real-time feedback cancellation, 2-level AGCo and WDRC sound processing are driven from a new digital hybrid. The new SilFlex Elite, which reportedly captured the attention of the industry recently, will also be featured. (800) 247-4741.
---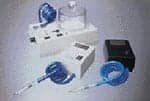 Jodi-Vac Advanced Hearing Technologies
Designed to add reliability to all hearing aids, Jodi-Vac hearing aid vacuum cleaners provide power in a very small package. From the company's consumer model to its XL model, reliability and efficiency reportedly separate its vacuum cleaners from the competition. (866) 856-JODI.
---

Sonic Innovations
SONIC innovations is proud to feature NATURA® 3, with clinically proven technology that includes features such as voice management, feedback management, binaural balance, programmable volume control, enhanced personalized Noise Reduction™ and enhanced directionality—all designed to make fitting patients easier and more successful than ever before. SONIC innovations will be offering convention specials so make sure to stop by and visit Booth 13 &14. (888) 423-7834.
---

Micro-Tech
At this year's show, Micro-Tech will be featuring a complete line of digital instruments, including the new enhanced Alpine II. The company will also be introducing two new cutting-edge hearing solutions: Lexis™, a sophisticated wireless FM communication system, and ICE™, a totally clear CIC that virtually disappears inside the ear. Micro-Tech was founded in 1986 with a focus of providing solutions for challenging high-frequency loss. Today, the company stands as an industry leader in tried-and-true instruments and exceptional customer service. Check out the latest in digital technology at its booth. (800) 745-4327.
---

Midwest Hearing Industries
Midwest Hearing Industries has been providing loss and damage coverage to the hearing industry for over 40 years. Three programs are available, including the new refitting allowance program, which pays you a refitting fee on each claim submitted. All programs are easy to understand, and use a 3-tier premium level, offering your patients the lowest premium around. Coverage is available on all makes and models. (800) 821-5471.
---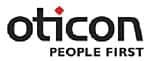 Oticon
With the debut of seven new power products, Oticon now offers more choices for people with hearing losses 70dB and over. New mini-BTEs Gaia Power and Atlas Power, and 4 new Power ITE models, join Adapto power instruments for the most comprehensive digital range of power instruments available, according to the company. Where Super Power is the need but price is the issue, the new SUMO E is the answer. Visit Oticon—"the new Leader in Power Solutions."(800) 526-3921.
---

Phonak
Phonak presents "The Art and Science Of Better Hearing." Phonak is pleased to present its comprehensive range of digital hearing instruments at this year's IHS show. The company reports that Perseo with PersonalLogic and Claro digital systems offer performance without compromise. Aero offers more features than any other instrument in its class. Supero is the only digital hearing system designed for power. And check out two new product lines, Amio and Maxx, which offer digital quality at an affordable price. (800) 777-7333.
---

Precision Laboratories
Precision Laboratories is one of the world's leading manufacturers of custom earmolds for hearing aids, hearing protection, monitors, and communication. Products exhibited include the JB-1000 Plus™, Catamaran™ swim plugs, Challenger™ earphones and ER-15 Musician's Earplugs. VS 100™ silicone impression material and Blue Ultra injection ear impression system highlight over 450 hearing health care supplies and accessories. All-make repair/recase service. (800) 327-4792.
---

Qualitone
Qualitone's full range of DSP hearing instruments and professional software allows dispensing professionals to offer practical solutions to people with hearing loss. Qualitone's business and marketing programs will support all your efforts to maintain patient satisfaction and attract new patients. Look for MARQUISE, TRILLIANT, EVOLUTION, and QUANTUM to provide the right combination of value and technology. The Qualitone family of dedicated and skilled people is "your hearing-solutions partner." (800) 328-3897.
---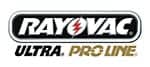 Rayovac
Regular contact with your customers keeps you in the forefront of their minds. An easy way to maintain contact is with ProLine's notecard program that features a secure fold-over design that keeps you in compliance with recent legislation. There's a perfect design for every occasion—open houses, battery specials, special events, and more. Your notecard can be customized with your name, address, phone number, and special message. Stop by the company's booth at IHS or call a Rayovac ProLine product consultant today at (800) 356-7422 for more information.
---

Rexton
Quality. Service. Technology. Value. Rexton's philosophy is simple, yet an extremely effective means, by which we conduct business on a daily basis. Offering a full line of entry, middle, and high-end digital technologies including Voyage™, and Emotion, Rexton continues to provide clients with hearing solutions of the highest quality, versatility, and technological sophistication. Stop by to preview our new Arena™ family of entry-level digital instruments as well as our new Targa™ family of mid-level digital instruments. (800) 876-1141.
---

Sebotek
Sebotek's PAC hearing system offers numerous advantages for hearing aid wearers and prospects alike. Exceptionally discreet and appropriate for mild to severe losses, the PAC effectively reduces, and often eliminates, the frustrating occlusion effect. It produces an impressive, natural sound quality as a result of its digital sound processing algorithms and deep canal fit. Visit Island K for a demonstration and a chance to win a free PAC instrument. (800) 388-9041.
---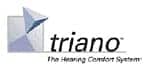 Siemens
Siemens Hearing Instruments presents the new TRIANO™, clinically proven to help hearing-impaired individuals enjoy conversations in noise like they're 25 years old again, reports the company. Other products featured at IHS include PRISMA™ 2, MUSIC® Pro, and INFINITI™ Pro plus the company's e-business Web site and Practice Navigator™ office management software. For more information on the TRIANO clinical trials or other Siemens products, call a Siemens sales representative at (800) 766-4500.
---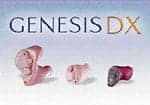 Starkey Laboratories
Starkey Laboratories will be showcasing its Genesis 4.0 product family—Axent II, Arista, Sequel and Endeavour, as well as the new Lexis wireless digital FM system and the Genesis DX line of potentiometer-controlled digital instruments. The company also invites attendees to learn about its new CARE patient counseling software and the variety of enhancements featured in PFS 4.0. (800) 328-8602.
---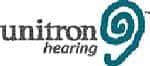 Unitron
Unitron Hearing's premium digital product Conversa with ClearCall is reportedly a breakthrough approach to feedback technology, telephone management, and speech intelligibility in noise. The Unison line of digital hearing instruments offers advanced features unique to the entry-level digital products. For 40 years, Unitron Hearing has been committed to making life better for people with hearing loss. Visit representatives from the company at booth 323 to learn more about Unitron's digital hearing solutions. (877) 492-6244.
---

Westone
For 44 years Westone has been here for you. The world has certainly changed in that time, but our commitment to earmold excellence and customer service has not. The original idea was to simply fill a need in the industry by building a better earmold. The success of Westone earmolds allowed us to also build relationships with dispensers across the country. Through those relationships, we discovered new needs, and in response to your requests, we began to offer impression material and supplies. And batteries. And ALDs. Westone now has one of the most extensive product and supply lines for the hearing healthcare provider. Westone remains dedicated to contributing to your success. To find out more, come by the company's booth in St Paul and say hello. (800) 525-5071.
---

Widex
Widex presents the Senso Diva—a perfect example of the synergy between dual microphone technology and digital signal processing, according to the company. The Diva line is comprised of CIC, ITC, ITE, and BTE hearing instruments. Features include the Diva locator, exceptional noise reduction with eSIS to increase listening comfort in noise, Diva active feedback cancellation, and more. Widex also presents mid-level Senso Plus CIC to power directional BTEs, Senso super power BTEs, and lower-cost Bravo digital CIC to super power BTE hearing instruments. www.widexusa.com. (800) 221-0188.