In our March/April issue, we spotlight impression materials and earmolds. Our roundup reflects the views of the professionals we spoke with, and is not intended to be a scientific survey.
We asked manufacturers/distributors:
What are your best-selling products?
Why are those items selling versus your other offerings?
Tell us about changes you envision down the road.
---

Ed Lockwood
Ed Lockwood
supply business manager
Westone Labs Inc, Colorado Springs, Colo
Silicone Singles are the best-selling impression material we offer. Our second most popular material is SiliClone packaged in the S-50 cartridge. We continue to see strong demand for our traditional-style earpieces for BTE fittings, but no one can deny the popularity of the RIC-style instruments. The convenience of the packaging and ease of use, combined with the excellent physical properties of our Silicone Singles and SiliClone cartridges, have kept both impression materials best sellers since they were introduced. Custom-fit earpieces are in high demand because they use the anatomical features of the ear to both provide an acoustic seal where necessary, and help keep the earpiece in place for challenging fittings.
We were the first earpiece lab in the United States to enter the digital realm of earpiece production. We believe that as the technology becomes continually more available, our customers will appreciate the ability to scan an ear impression in their office and e-mail it to us for production. In the future, impressions may be made with a digital scan of the ear, requiring the use of digital impressions in the manufacturing process.
---

Richard Gersh
Richard Gersh
president
Insta-mold Products Inc, Oaks, Pa
We are not an earmold lab. We are a silicone manufacturer for the hearing industry. As far as earmolds go, we do make silicones to be used to make earmolds in several of the labs. As far as directly manufacturing earmolds, we have one product called Insta-mold Featherweight Instant Silicones, which is a very lightweight, durable silicone that works like an impression material. But the impression becomes the final product, right on the spot, in the doctor's office, or the audiologist's, or other hearing professional's office. They take an impression with it, then they can take it out of the ear, trim, buff, drill holes, put tubing in, so they can make an earmold right on the spot. No lab involved.
Does it replace using an earmold lab altogether? Absolutely not. But there are many situations when making an instant earmold makes very good sense for the hearing professional—if you are taking an impression of an ear to send off to a lab, but you want [clients] to walk out with a custom mold, their BTE mold, or other type of mold with a custom fit until that lab mold comes in. A lot of hearing professionals say that helps make the sale. For children, it's very popular, especially for very young children who outgrow their earmolds so quickly; this is a more inexpensive way to get them in something more often, without spending as much money.
Our products are used on mission trips all around the world, in Third World countries, for people who can't afford these things—with Lions Club International, the Starkey Hearing Foundation, and other charitable organizations. We manufacture impression materials that we sell directly to hearing professionals, and we also private label many different impression materials to a lot of different earmold labs around the world. Our main impression material that we retail we call Dur-a-sil Equal. One of the main advantages of buying impression material from us is that we manufacture everything we sell. We also manufacture everything in smaller batch sizes—we make it more frequently, so when someone buys impression material from us, they know they're always going to be getting fresh material.
The fact that we make it all right here and resell it ourselves helps us keep our costs down. We formulated it in conjunction with a couple of hearing manufacturers and earmold labs to give them exactly what they wanted. It's a low to medium viscosity, which works very well as far as injecting into the ear without putting undue pressure in the ear. It's formulated with lubricating products that help self-lubricate the ear, so it comes out easily. It's durable and virtually nonshrinkable. The shore A properties are low, which makes a more comfortable experience for the patient as far as removing it from the ear, especially when you're in the bony portion of the ear canal. The cartridge-type materials have become a little bit more comfortable, and while I don't like the system, if you can't beat 'em, you've got to join 'em, so we're going to be coming out with a dual cartridge-type of system very shortly to compete in the marketplace.
---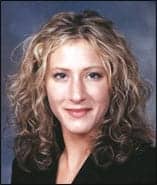 Monika Major
Monika Major
president
Microsonic, Ambridge, Pa
Many dispensaries will tell you the ideal material for taking the best possible earmold impression is our Mega-Sil product. Mega-Sil is specifically compounded for custom ear impressions related to traditional earmolds and for both ITE instruments and CIC fittings. It is an excellent soft material with a relatively high viscosity, yet it is able to cure in approximately 5 minutes. It produces no greasy impressions, which makes this product extremely accurate and dimensionally stable.
Open-fit hearing aids are becoming very popular and are considered to be highly effective. As a result, Microsonic has specifically designed an earmold that dispensers can offer to their patients to accommodate their patients' requests. These open-fit earmolds are easy to wear and allow simple in-office tube changes, on an as-needed basis. Due to the dynamics of the industry and ever-increasing demand for better products, it has now become our goal for the year 2010 to continue the innovation of new products to support our custom earmold, hearing protection, and musician product lines.
---
Brande R. Plotnick
manager, branding & product marketing
Siemens Hearing Instruments Inc, Piscataway, NJ
Siemens Hearing Instruments solidified its position as a one-stop-shop for hearing care providers when they began manufacturing precision-crafted custom earmolds to supplement their extensive hearing aids portfolio. Reduced order turnaround time, and less paper and guesswork in customers' offices, are made possible by the Siemens-made earmolds combined with the exclusive iScan. The in-office digital impression scanner is provided to offices at no cost or obligation by Siemens and allows earmold orders to be sent electronically. Earmolds are then manufactured and shipped together with BTE instruments in one easy step. This option is rapidly growing in popularity. Customers appreciate the unparalleled convenience of the BTE and earmold shipping from the same place at the same time. This makes keeping track of invoices much easier, and there's no need to match earmolds with BTEs that have been sitting on the shelf. Shipping costs are reduced, and patients get their instruments faster, enhancing the practice's cash flow. Most importantly, patients who have finally decided to embrace hearing aids can start hearing better in just days. Siemens expects that the demand for their earmolds will continue to grow. In the future, this offering will be enhanced by adding more options and styles of earmolds to accommodate even more patients' hearing needs.
We asked practitioners:
What brands are you using?
Have you tried other kinds?
What do you like about your preferred product versus other kinds?
---
Tom Muller, AuD, CCC-A
clinical associate professor, clinical division leader: Audiology Clinic
University of Arizona Department of Speech, Language, and Hearing Sciences, Tucson
We use the Pink Silicast from Westone; it's a Silicone Singles material except we buy it in tubs. We train students. We like that it's an even scoop of each. It allows you to have a more consistent mix, which is good for the students, who are apt to mess that up. We use that probably 85% to 90% of the time. Then we also have the Silicast material that's a lower viscosity in the gun. Also pink. We use that primarily with very flaccid skin texture. We like the even mix for the regular product, and it's the only one we've tried in the gun format, so we haven't had a lot of widespread experience. Back in the day, we used to use the ethyl methacrylate stuff, but nobody uses that anymore.
---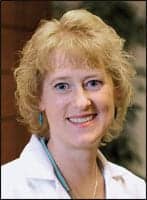 Lori Walker, AuD
Lori Walker, AuD
audiologist
Northland Audiology & Hearing Aids, Western Washington Medical Group
Everett, Wash
I use two-part bulk silicone impression material. I have used Westone's product, as well as those from major hearing aid manufacturers, and do not have a preference for any particular brand. I have also used powder and liquid impression material in the past, but the silicone is more stable, and has become so easy to measure that I use it exclusively. I have tried using an impression gun, but I prefer the bulk material. I find the impression gun involves more waste from used cartridges and mixing cannula, and I haven't found that it makes a significantly better impression. I also feel that the setup time for gunned impressions is longer. I prefer to use acrylic earmolds. They're easy to handle, and easy to modify. I use silicone earmolds for specific applications. I dispense a lot of micro receiver-in-the-canal BTE instruments, and have used custom acrylic earmolds directly from the hearing aid manufacturer. I have found that these custom products are cosmetically superior, but higher risk for poor retention. A custom silicone mold from an earmold lab often provides better retention, but with poorer cosmetics (IMO). I have used vinyl earmolds in the past, but currently choose silicone when I want a soft-material earmold.
---
Judy O'Rourke is associate editor for Hearing Review Products. She can be reached at [email protected].