In this section, HR provides a sample of some of the new products and services that will be exhibited at the show. Descriptions of the products and services listed here were provided by the companies upon the request of The Hearing Review. For more information on these products and services, visit the exhibits.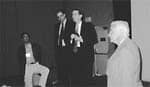 American Hearing Aid Associates
American Hearing Aid Associates, West Chester, Pa, offers its network of more than 2,000 independent hearing aid professionals nationwide a virtual franchise without loss of autonomy. AHAA's services include customized business and marketing plans; owner/staff training; national advertising programs; and consolidated purchasing and billing. AHAA offers strategic solution services, which include help in developing growth initiatives, expansion plans, and exit strategies. It also provides associated Internet B2B services through its Web site, AHAABizLink.com. Visit our booth for more information. (800) 984-3272; www.ahaanet.com.
---

Audina® Hearing Instruments Inc
Audina® Hearing Instruments Inc, Longwood, Fla, manufactures a complete line of custom and BTE hearing aids that incorporate digital, programmable, and analog technologies. Recently Audina unveiled several new products, including the ARC™, a custom digital approach to open fittings, and the new ACCURIO™. Both offer the latest in advanced digital circuitry, 128-band Adaptive Noise Reduction, Adaptive Feedback Cancellation, 16 kHz bandwidth, and faster fitting times. Visit us at booth 617 to view our not-yet-released digital over-the-ear (OTE) hearing instrument. Samples of the new instrument will be available along with all the product details. (800) 223-7700; www.audina.net.
---

Audioscan
Audioscan, Dorchester, Ontario, Canada, manufactures real-ear/hearing aid analyzers that utilize well-defined real speech, the signal that must be used to achieve accurate and repeatable results. Come test-drive the new RM500 SL portable analyzer, and the updated Verifit desktop analyzer at AAA booth 1417. (800) 265-2093; www.audioscan.com.
---

Bernafon
Bernafon, Somerset, NJ, is introducing the new premium hearing system ICOS, featuring Personalized Audio Navigation™. ICOS offers a new dimension in personalization based on the patient's needs and preferences. Visit us at booth 2341 at AAA in Minneapolis for more information. (888) 941-4203; www.bernafon-us.com.
---

CareCredit
Stop by CareCredit booth 1501 to find out how you can help more patients get the hearing health care they need by offering CareCredit's No Interest and Low Interest Extended Payment Plans. Learn how to increase acceptance of optimal technology and decrease returns by removing cost as a barrier to sales. CareCredit is an effortless addition to your practice that patients truly appreciate. (800) 300-3046; www.carecredit.com.
---

Discovery Hearing Aid Warranties
Discovery Hearing Aid Warranties, Mobile, Ala, offers loss, damage, and component failure protection on all makes and models of aids, and provides profitable compensation for dispensers. Discovery Hearing Aid Repair is a rapid response, full service, all make repair lab with competitive pricing. Hansaton Hearing Systems offers a full spectrum of advanced technology digital hearing instruments in high, medium, and entry levels. FUSION is Hansaton's revolutionary, semi-modular faceplate technology. (800) 525-7936; www.discovear.com.
---

E-A-R Auditory Systems
A division of the recently renamed Aearo Technologies Inc, E-A-R® Auditory Systems, Indianapolis, invites you to visit our booth to learn about the advantages of audiometric insert earphones. Our E-A-RTONE® 3A AND 5A Gold Insert Earphones provide high ambient and inter-aural attenuation, and resolve many of the problems and artifacts that occur with supra-aural earphones. Auditory Systems also offers a variety of foam and thermoplastic eartips for manufacturers of personal listening devices. (800) 650-1094; www.e-a-r.com/auditorysystems.
---

Ear Technology Corporation
Come see the famous fishbowl test and you'll learn how Dry & Store's patented process provides a thorough yet gentle moisture removal. (Not to mention that Dry & Store also kills the germs that often cause itchy ears.) Select from new marketing materials, and while you are here, meet the inventor of the TransEar® bone-conduction hearing aid. We are Ear Technology Corporation—helping people hear better, every daySM. (800) 327-8547; www.dryandstore.com.
---
ESCO
ESCO loss and damage insurance coverage offers an affordable, hassle-free way to give hearing aid owners the peace of mind they expect. We offer loss, damage, and repair coverage designed to take over after manufacturer warranties expire. These programs are complemented by several innovative practice-building tools designed to help you grow your business and enhance your professional image. We offer leasing/financing options, patient reminder, recall, and retention services, as well as custom billing for your patients. (800) 992-3726; www.earserv.com.
---
Frye Electronics Inc
Frye Electronics Inc, Tigard, Ore, has added major new features to the FONIX 7000 Hearing Aid Test System, including the NAL-NL1 formula and other programs that add to the flexibility of this unit. The FP35, the FP40 analyzers, and the FA-10 audiometer will also be on display. Our FONIX NOAH Module, WinCHAP, and "Press and Go" computer programs have been substantially improved and will be on display. (800) 547-8209; www.frye.com.
---

GN Otometrics
Our continued focus is making the daily workflow easier for health care professionals. Visit us and be fascinated by our new intuitive solution for vestibular testing from ICS, float the unwired world of our revolutionary fitting solution from AURICAL, or peek at the coming MADSEN audiometer. By combining solutions for hearing assessment (MADSEN), fitting (AURICAL), and balance assessment (ICS), we envision intelligent integration in an audiology practice. (800) 289-2150; www.gnotometrics.com.
---
GN ReSound
GN ReSound, Bloomington, Minn, will be featuring its recently introduced product lines, ReSound Pixel and ReSound Plus5, along with its premier product, ReSound Metrix, at the AAA convention. ReSound Pixel is the company's latest product for the mid-price segment, featuring unmatched sound quality in all frequencies. ReSound Plus5 features everything an audiologist would expect in the value segment, plus five powerful reasons why patients will want this product. (800) 248-4327; www.gnresound.com.
---

Hansaton
SOUNDMANAGER is the first system to meet precisely the requirements now placed on modern communication products. The elegant design is small, invisible, comfortable, and easy to handle. The innovative design of the SOUNDMANAGER system is completely different from the classic well-known designs of hearing systems, and opens up a completely new market segment: the SOUNDMASTER segment. Visit our booth 606/607 at the AAA Convention in Minneapolis for more information. (800) 525-7936; www.hearing-usa.com.
---

Harris Communications
Harris Communications, Eden Prairie, Minn, is exhibiting the new Amplified Emergency Connect (AEC) Phone. The AEC is a 50 dB phone with a remote-dialing wristband or pendant that will connect to up to six preprogrammed phone numbers and play a recorded message. Stop by for more information. Harris Communications carries a full-line of assistive products and is the exclusive distributor of the AEC. (800) 825-6758; www.harriscomm.com.
---

Hearing Components
Hearing Components, Oakdale, Minn, continues its tradition of bringing products to hearing professionals that innovatively help their patients hear better. We will be releasing our new Comply™ Platinum Soft Tips, which are available in regular and high attenuation. In addition, we will be demonstrating our new insert passive noise reduction earphones, the Comply NR-1. These in-the-ear earphones combine state-of-the-art electronics with our High-Tech Tips. (800) 872-8986; www.hearingcomponents.com.
---

The Hearing Review
Stop by The Hearing Review's booth to receive more information about this leading monthly trade magazine for hearing care professionals. With a circulation of more than 21,000 readers, HR focuses on the practical aspects of hearing instrument testing and fitting, technology, marketing, education, patient counseling, events, and industry trends. Each July, the HR Worldwide Registry is published as the "phone book of the industry." HR also produces special supplements and publications. (310) 642-4400; www.hearingreview.com.
---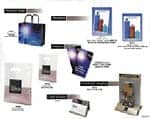 iCellTech Corp
iCellTech Corp, Seoul, Korea, introduces its newly innovated 10DS batteries with 105 mAh capacity. Stainless steel housing helps prevent rust in all weather conditions. High quality technology provides extra running time. Try iCellTech's new battery with a larger capacity at its most competitive price. For more details visit iCellTech, booth 1507, at the 2006 AAA Convention in Minneapolis. +82-2-3665-6962; www.icelltech.com.
---

Interacoustics
Eclipse: The newest diagnostic hardware platform for performing ABR and OAE tests directly from your computer. It includes user-friendly software with programmable test protocols for unlimited testing, wave identification, and analysis. Professional reports with report writer software will make your test results stand out, and the built-in medical safety transformer and full optical isolation will meet standard safety requirements. (800) 947-6334; www.interacoustics.com.
---

Interton
Come to booth 917 at AudiologyNOW! to discover the most recent addition to the GN (Store Nord) Group. Interton, acquired by GN in October 2005, will be showcasing our entire family of digital hearing solutions, including Bionic with Adaptive Dynamic Range Optimization (ADRO™) processing strategy. Interton: You'll be surprised what you discover. (800) 247-4741; www.interton-usa.com.
---

Knowles Electronics
Knowles Electronics, Itasca, Ill, will be introducing four new products. The HiFi FK system delivers bandwidth >10 kHz in a package smaller than an ED receiver. The TEC is half the size of the EF receiver with broadband output ideal for small BTE's and power ITE's. Our DTEC is a tandem unit designed for high output with low vibration, ideal for high-powered BTE applications. Coach Class sets a new benchmark in RFI suppression and is now the standard for FG-TO-TM and most EM microphone models. (630) 250-5100; www.knowleselectronics.com.
---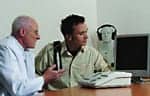 Maico Diagnostics
Maico Diagnostics, Eden Prairie, Minn, presents its new middle ear analyzer: the MI34. This automatic impedance unit includes the reflexes and reflex decay tests that are usually only found on more expensive diagnostic equipment. Other standards include ipsi and contra tests, as well as perforated and intact ETF testing. An optional high frequency probe tone (1 kHz) is also available. Lightweight and portable, it even includes a fast internal printer. Visit us during the show at booth 1821. (888) 941-4201; www.maico-diagnostics.com.
---
Micro-Tech
Visit Micro-Tech Hearing Instruments at booth 1230 to experience the latest advances in hearing instrument technology and the freshest ideas for marketing your practice. Located in Eden Prairie, Minn, Micro-Tech manufactures a wide range of innovative hearing instruments supported by world-class customer service. (800) 745-4327; www.hearing-aid.com.
---

Oticon
At the 2006 AAA Convention, Oticon, Somerset, NJ, will showcase our most significant addition to hearing care since we introduced the first digital hearing aid a decade ago. Come and see a revolutionary design and performance combination that will forever change the perception of hearing solutions. This AAA, be sure to visit the Oticon booth and experience the evolution of hearing care. (800) 526-3921; www.oticonus.com.
---

Phonak
The Phonak revolution continues—it is intuitive, responsive, and designed for your practical-minded patients. Eleva completes the digital bionics family—eXtra, Eleva, and Savia. Visit booth 2130 to learn more about these products and all our innovative technologies.
Phonak will feature the latest wireless technology products, information, and services for patients from pediatric to adult, including the new www.eschooldesk.com. (800) 777-7333; www.phonak.com.
---

Precision Laboratories Inc
Precision Laboratories Inc, Altamonte Springs, Fla, will be showing a complete line of custom products, such as custom earpieces for over-the-ear fittings, sound protection for industrial use, and also sound protection for musicians, like the ER series from Etymotic Research. Also on display will be our complete line of Challenger products for the wireless communication industries. Precision will be showing our contribution to the open fitting earpiece and also several of our hearing health care products. (800) 327-4792; www.precisionweb.com.
---
Rayovac
Rayovac, Madison, Wis, announces a breakthrough in hearing aid battery technology—Rayovac ProLine Advanced. ProLine Advanced represents Rayovac's commitment to continually advance the power of hearing. ProLine Advanced challenges the barriers of design and development, providing increases in power, capacity, and consistency. Rayovac's offering is unique, continuously providing technological advancements while delivering programs specifically built with the needs of you and your patients in mind. (800) 356-7422; www.spectrumbrands.com.
---

Rexton Inc
Visit us at booth 717 to learn more about our newest product, Calibra Premier Digital. Calibra's product line includes 11 BTE and custom hearing technologies, including Calibra FREE, an Open Fit BTE. You will also find information about our Targa and Arena Intermediate and Classic Digital Solutions. Be sure to stop by and ask our sales representatives to demonstrate our newest technologies. (800) 876-1141; www.rexton-online.com
---
Sahara DryEar
The Sahara DryEar warm air ear dryer is an effective way to improve your hearing aid fit and performance. Drying your ears and keeping them dry after showers, swimming, and perspiring has never been so easy. We're so sure you'll agree that we're offering a free 30-day trial. Just stop by our booth at AAA in Minneapolis for details and find out how effective this ear dryer really is. Life never sounded better. (800) 319-0476; www.dryear.net.
---
SeboTek
You've never heard sound like this before! Learn what Bringing Color to Sound™ really means, and the difference SeboTek's PAC can make for your patients and practice—discreet, same day fitting, and superior sound quality across a huge fitting range including losses up to 90 dB. PAC's design eliminates occlusion effect and feedback, and its High Fidelity Acoustic Coupling system delivers extended frequency response up to 14,000 Hz. Multiple models. (800) 388-9041; www.sebotek.com.
---

Siemens Hearing Instruments
The first company to develop wireless technology for binaural fittings with ACURIS™ with e2e wireless™, Siemens, Piscataway, NJ, continues to revolutionize the hearing industry with new products and services. Addressing specific professional and consumer needs, Siemens will showcase a diverse line of products and e-innovations, including the newly introduced ARTIS and CIELO hearing solutions, at AudiologyNOW! 2006. For more information, visit Siemens at booth 1531. (800) 766-4500; www.usa.siemens.com/hearing.
---

SONIC innovations
At the 2006 AAA Convention, SONIC innovations, Salt Lake City, will launch two new product solutions. The incredibly small, powerful Ion open-ear model is so discreet and comfortable your patients will never know they are wearing it. The Natura Pro offers price-conscious customers advanced digital features at affordable costs. For more information, visit us at booth 1543. (888) 423-7834; www.sonici.com.
---

Sonion
For more than 30 years, Sonion, Minnetonka, Minn, has been a leading supplier of miniature components to the hearing industry, providing a complete line of microphones, receivers, telecoils, volume controls, trimmers, switches, combination units, and programming systems. This comprehensive product portfolio is a result of Sonion's continuous research and development effort striving toward smaller size, higher quality, and better performance. (952) 543-8300; www.sonion.com.
---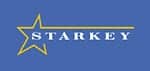 Starkey Laboratories
Welcome to the next generation of fitting software and products—new technologies that maximize integration between practitioner and patient to improve patient outcomes at all product levels. Our representatives eagerly await the opportunity to demonstrate the new system's best-in-class features and talk about Starkey's variety of wireless, business, and educational solutions to meet your every professional need. (800) 328-8602; www.starkey.com.
---

Unitron Hearing
Indigo is a premium-hearing instrument that delivers true-to-life sound across diverse listening environments, with the simplicity of automatic performance. Indigo's automatic program gives clinicians the flexibility to specify the performance of adaptive features in each of its four sound destinations. Fittings are simple. Results are sophisticated. Predictably superior fitting outcomes, and predictably superior listening experiences in multiple listening situations. I am Indigo. I deliver. (877) 492-6244; www.unitronhearing.com.
---
Westone Laboratories Inc
For more than 45 years, Westone, Colorado Springs, Colo, has been your source for the highest quality earmolds, and one of the most extensive lines of clinical and consumer supplies in the industry. Stop by island booth 2431 in Minneapolis to see what is new in our gallery of earmolds, learn more about FIT laser earmolds, check out the Conversor ALD, and experience Westone Music Products with our live band. (800) 525-5071; www.westone.com.
---

Widex
Widex, Long Island City, NY, will be celebrating its 50th anniversary in 2006—and the Widex booth at AAA will help celebrate this milestone. Widex USA, founded by Henry Meltsner and Harold Spar after their US Navy service in World War II, will present their outstanding line of digital hearing instruments, as well as their innovative CAMISHA Laser-Fit Technology. Visit Widex, booth 831, for more information. (800) 221-0188; www.widexusa.com.
---
Schedule of Events
All events/times subject to change; please consult AAA program.

Wednesday, April 5
8 am–7 pm . . . . . . . . .Registration
8:30 am–5:30 pm . . . Learning Labs
8 am–9:30 pm . . . . . . .Independent Satellite Events (Hilton Hotel)
12:30 pm–5 pm . . . . . .Tours of Manufacturer Facilities
3 pm–5 pm . . . . . . . . . Focus Groups
5:30 pm–7 pm . . . . . . AAA Foundation Happy Hour and a Half
7 pm–9 pm . . . . . . . . . CELEBRATE Audiology
---
Thursday, April 6
7 am–5 pm . . . . . . . . . Registration
8 am–9:30 am . . . . . . . Featured Sessions: NOW!Sessions & Symposia
10 am–11:30 am . . . . . General Assembly
Noon–6 pm . . . . . . . . . Audiology Solutions (Expo)
Noon–1:30 pm . . . . . . Box Lunches distributed
Noon–2 pm . . . . . . . . . ABA Mentor Student Drop In
1 pm–6 pm . . . . . . . . . Employment Service Center
3 pm–4 pm . . . . . . . . . Exhibitor Courses
4:30 pm–5:30 pm . . .Learning Modules, Exhibitor Courses & Research Pods
6 pm–7:30 pm . . . . . . Audiology Honors (Hilton Hotel)
7:30 pm–8:30 pm . . . International Reception (Hilton Hotel)
---
Friday, April 7
7 am–5 pm . . . . . . . Registration
7 am–7:50 am . . . . . .Academy Business Meeting/Breakfast
8 am–9:30 am . . . . . .Featured Sessions: NOW!Sessions, Symposia, & WOW!Session
9:30 am–5 pm . . . . . .Audiology Solutions (Expo)
10 am–11:30 am . . . Featured Sessions: NOW!Sessions, Symposia & WOW!Session
11:30 am–1 pm . . . . Box Lunches distributed
9:30 am–5 pm . . . . . .Employment Service Center
Noon–1:30 pm . . . . . Student Research Forum & Luncheon
2 pm–4 pm . . . . . . . . Learning Modules—Advanced
4:30 pm–5:30 pm . . . Learning Modules, Exhibitor Courses & Research Pods
5 pm–6:30 pm . . . . . . Foundation Research Awards & Poster Presentations
---
Saturday, April 8
7:30 am–4 pm . . . . . . Registration
8 am–9:30 am . . . . . . Featured Sessions: NOW!Sessions/Symposia
9:30 am–2 pm . . . . . . Audiology Solutions (Expo)
10 am–11:30 am . . . . Featured Sessions: NOW!Sessions/Symposia
11:30 am–1 pm . . . . . Box Lunches distributed
9:30 am–2 pm . . . . . . Employment Service Center
Noon–1 pm . . . . . . . . Discussion Group
2 pm–4 pm . . . . . . . . Learning Modules—Advanced
4:30 pm–6:30 pm . . . .Trivia Bowl
6:30 pm–8:30 pm . . . Open Houses
---
Sunday, April 9
9 am–11 am . . . . . . . . .ABA-Cochlear Implant Specialty Certification Exam
---
AAA Exhibitors
Locations subject to change
3Shape A/S….. 845
Acad of Disp Audiol (ADA)….. 701
Acoustic Systems………. 1901
ADVANCE Newsmagazines….. 1900
Advanced Bionics….. 521
All American Mold Lab….. 905
Allyn & Bacon………. 801
AHAA….. 2543
Amer Overseas Trading Corp…. 1803
ASHA….. 1201
Amplivox ltd…..1209
Ariz School of Health Sciences..1801
Association Health Programs…. 802
Audient….. 2247
Audigy Group LLC….. 1647
Audina Hearing Instruments….. 617
Audio Energy….. 1318
Audio Enhancement….. 901
Audiol Awareness Campaign….. 2421
Audiol Foundation of America….. 924
Audioscan….. 1417
AuDNet, Inc….. 1101
Auricle Ink Publishers….. 1908
Australian Hearing….. 2048
AV Storage….. 2701
Beltone Electronics….. 2331
Bernafon LLC….. 2341
Bio-logic Systems Corp…… 1023
Bruel & Kjaer/Listen, Inc…… 1317
CareCredit….. 1501
Central Michigan Univ….. 1805
Citi Health Card….. 821
Cochlear Americas….. 2217
ComCare International….. 2443
Computers Unlimited….. 2423
COMTEK….. 2516
COSELGI S.P.A…… 343
DEMO theater….. 1517
Discovery Hearing Aid….. 517
Doc's Proplugs, Inc…… 1549
Dreve Otoplastik GmbH….. 1047
Duracell/The Gillette Co…… 2023
E-A-R Auditory Systems….. 942
Ear Technology/Dry & Store….. 1701
Earmold Design Inc…… 2417
Eckel Industries of Canada….. 1348
Educational Audiol Assn….. 2815
Egger Corp…… 1522
Electone Inc…… 1217
ELT Group….. 2520
Energizer Battery Co…… 443
ENT News….. 1449
Envoy Medical Corporation….. 1304
EPIC Ear Prof Int. Corp….. 2248
ESCO – Ear Service Corp….. 425
Etymotic Research….. 2001
EYE Dynamics, Inc…… 747
Fairview Audiology Clinic….. 700
Frye Electronics, Inc…… 1601
G.R.A.S. Sound & Vibration….. 909
Gennum Corporation….. 321
GN Otometrics….. 642
GN ReSound….. 430
Hagemeyer North America….. 916
Hal Hen Company Inc…… 823
Hansaton Hearing Systems….. 606
HARC Mercantile, Ltd…… 1308
Harris Communications….. 902
Healthcare Prov Service Org….. 1848
HEAR USA….. 1917
Hearing Components….. 1323
Hearing Health Network….. 1947
Hearing HealthCare News….. 1808
Hearing Products Report….. 1707
Hearing Review, The….. 1806
HEI, Inc…… 349
Hermetic Switch, Inc…… 1247
HIMSA, Inc….. 707
HITEC/Clear Sounds Comm….. 2123
iCellTech Corp….. 1609
Industrial Acoustics Co…… 1717
Insta-Mold Products, Inc…… 2323
Inst for Persons Who are Hard of Hearing or Deaf (IHHD)….1008
In'Tech Industries Inc…..449
Intelligent Hearing Systems….. 2017 Interacoustics….. 417
Interton….. 917
JEDMED….. 2108
Kaiser Permanente….. 1709
Knowles Electronics….. 131
Larson Davis….. 900
Lawrence Erlbaum Associates…1202
Lifeline Amplification Systems…2406
LightSPEED Technologies, Inc..1608
Lippincott Williams & Wilkins….2400
Lotus Technology, Inc…… 1001
Magnatone….. 2117
Maico Diagnostics….. 1821
Marcon Hearing Instrum, Inc…. 2149
McKeon Products Inc…… 2524
MED-EL Corporation….. 2301
MedRx Inc…… 2317
Micro Audiometrics Corp…… 1817
Micro-DSP Technology….. 2508
Micromedical Technologies….. 1223
Micropower Battery Co….. 2525
Microsonic Inc…… 1117
Mid-States Laboratories….. 922
Midwest Hearing Industries….. 1017
MiraCell….. 1809
NASED….. 843
Natus Medical Inc…… 1907
NeuroCom International Inc…… 2349
Newport Audiology Centers….. 322
Oaktree Products, Inc…… 1125
Oral Deaf Education….. 1300
Oticon, Inc…… 1930
Otodynamics LTD….. 1418
PCO School of Audiology….. 800
Perfect Seal Labs….. 1916
Phonak Hearing Systems….. 2130
Phonic Ear….. 1923
Plural Publishing….. 1000
Precision Laboratories….. 2009
Rayovac Corporation….. 1623
Renata….. 1423
Resistance Technol Inc. (RTI)….. 2517
Resonate Industries, Inc…… 123
Rexton, Inc…… 717
Sahara Dry Ear….. 1708
Sebotek Hearing Systems….. 2101
Sennheiser Electronic Corp…… 1700
Siemens Hearing Instruments….. 1531
SonaMed Corporation….. 1800
SONIC innovations….. 1543
Sonion US Inc…… 1043
SONUS USA….. 2617
SoundID….. 2507
Starkey Laboratories….. 1230
SYCLE.NET….. 807
The Ear Q Group, Inc…… 1902
Thieme Medical Publishers….. 1509
Thomson Delmar Learning….. 1007
Tympany, Inc…… 1947
United Hearing Systems….. 2307
Unitron Hearing….. 230
Univ of Florida/EMS….. 2409
Univ of Texas Med Branch….. 920
US Army Medical Recruiting….. 817
Varta (POWER ONE)….. 2531
VIASYS Healthcare….. 1723
Vivatone Hearing Systems….. 1301
Vivosonic Inc…… 1516
Warner Tech Care….. 943
Western Systems Research Inc.1249
Westone Laboratories Inc…… 2431
Widex Hearing Aid Co, Inc…… 831
Williams Sound Corp…… 803
Zeni Power, Zhi Li Battery….. 2008