Audioscan
Audioscan, Dorchester, Ontario, Canada, is focused on fitting. Our real ear measurement/hearing aid analyzers are the only systems available that utilize calibrated speech, the signal that must be used in order to achieve accurate, repeatable results. Explore www.audioscan.com to discover all of the reasons why Audioscan is the leader in hearing aid fitting.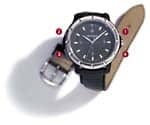 ---
CareCredit®
The nation's leading patient financing company, CareCredit is proven to positively impact practice growth and revenue. Offering CareCredit's comprehensive range of payment plans can help attract more patients, convert more sales, and increase acceptance of optimal technology. In fact, research has shown that the average price per transaction for patients using CareCredit is 62% higher than consumer credit cards.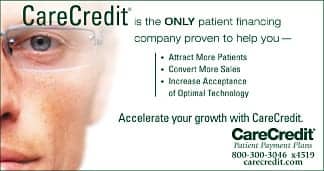 ---
Frye Electronics
Frye Electronics, Tigard, Ore, builds FONIX Hearing Aid Analyzers and Audiometers that work with or without computers. Use the FONIX 7000, FP40, FP35, and our FA-10 and FA-12 Digital Audiometers by themselves or with our newly certified FONIX NOAH Module, WinCHAP, and Press & Go.
---
GN Otometrics
GN Otometrics, Schaumburg, Ill, is the world's leading manufacturer of hearing and balance instrumentation and software, providing solutions ranging from infant screening applications and audiologic diagnostics, to balance testing and hearing instrument fitting.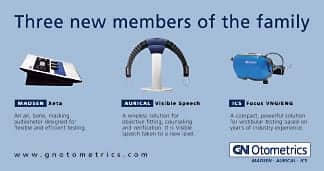 ---
iCellTech
iCellTech Corp, Seoul, Korea, was founded in 2000 as a hearing aid battery manufacturer. The company offers a full hearing aid battery line, covering sizes 5, 10, 312, 13, and 675, and produces about 50 million cells annually that are distributed worldwide.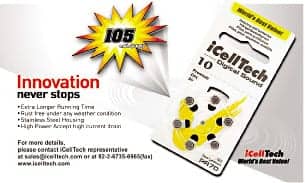 ---
Interacoustics
Interacoustics, Eden Prairie, Minn, provides hearing care professionals with reliable and advanced audiometric instrumentation. Its product line features audiometers, middle-ear analyzers, ABR, OAE, VNG, RhinoMetrics, and hearing aid testing.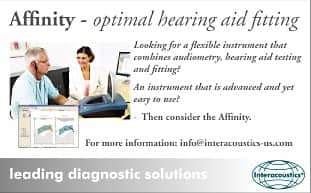 ---
MicroTech
MicroTech Hearing Instruments, Eden Prairie, Minn, was founded in 1986, and has grown to become one of the most respected developers and manufacturers of hearing instrument technology. Moving into the future, Micro-Tech will continue to focus on providing personal customer service and digital innovation. Every day, Micro-Tech employees strive to fulfill the company's vision statement: To be the preferred supplier of hearing instruments through quality, innovation, and caring.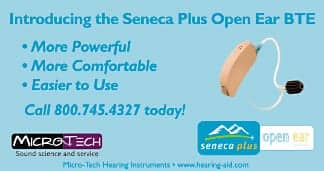 ---
Oticon
Oticon, Somerset, NJ, was founded in 1904 in Denmark by Hans Demant, who was driven by the desire to help his hard-of-hearing wife lead a better life. Today, Oticon is a world leader in hearing technology with such recent product innovations as Delta, Safran, Syncro II, and Amigo.
---
Phonak
The Phonak Group, headquartered in Stäfa, Switzerland, specializes in the design, development, production, and global distribution of technologically advanced wireless and hearing systems. Phonak is one of the top technology companies in the industry worldwide. By combining its expertise in hearing technology with a strong distribution network in over 70 countries, Phonak, along with its customers and business partners, contributes significantly to the quality of life of many people worldwide.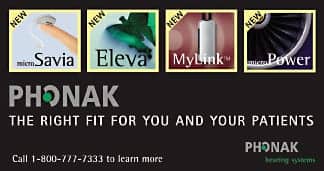 ---
Rayovac
Atlanta-based Rayovac, the world's longest lasting hearing aid battery, announces the launch of its latest product innovation—Rayovac Proline Advanced. ProLine Advanced delivers what hearing aid users are looking for—consistent and reliable long lasting power. Contact us and find out how Rayovac is Advancing the Power of Hearing.™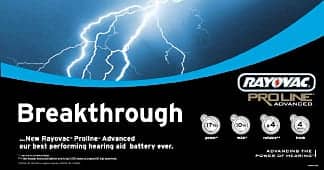 ---
Sahara DryEar
Formed in 2004 to finalize the design of the Sahara DryEar Ear Canal Dryer, Sahara Design and Marketing Group LLC, Las Vegas, makes available its device worldwide to anyone who has problems resulting from water in their ear canal. Sahara DryEar is designed to reduce moisture levels in the ear canal.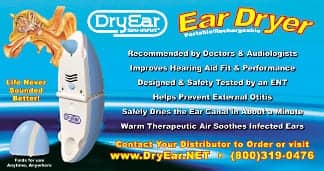 ---
SeboTek Hearing Systems
SeboTek Hearing Systems, Tulsa, Okla, manufacturers the PAC™, an ultra comfortable, cosmetically discreet, patented digital hearing instrument that offers superior sound quality and fits losses from mild through severe. In fact, the PAC is the only cosmetically discreet solution for patients with severe hearing loss. The PAC's modular design means your patients can try it in your office and wear it home the same day.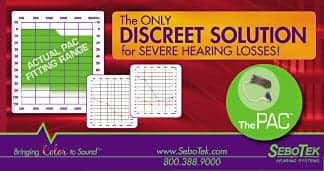 ---
Siemens Hearing Instruments
Headquartered in Piscataway, NJ, Siemens develops, engineers, and manufactures a variety of digital hearing aids. Siemens pioneered in-the-ear amplification in 1910, and today continues to develop innovative approaches to hearing heath care technology and hearing aid design, like iScan™, the first-ever digital, in-office ear impression scanner.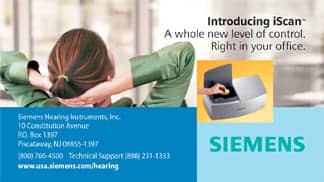 ---
Sonic innovations
SONIC innovations, Salt Lake City, Utah, designs, develops, manufactures, and markets advanced digital hearing aids intended to provide the highest levels of satisfaction for hearing-impaired consumers and hearing health care professionals. For more information, please visit our Web site at www.sonici.com.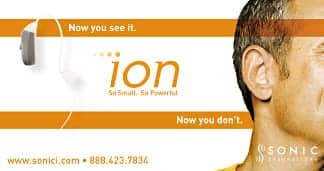 ---
Sonion
For more than 30 years, Sonion, Roskilde, Denmark, has been a leading supplier of miniature components to the hearing industry, providing a complete line of microphones, receivers, telecoils, volume controls, trimmers, switches, combination units, and programming systems. This comprehensive product portfolio is a result of Sonion's continuous research and development effort, striving toward smaller size, higher quality, better performance, and innovation.
---
Starkey
Starkey Laboratories Inc, Eden Prairie, Minn, offers custom hearing aid manufacturing and repair service for all makes/models of hearing aids. The company also provides standard products and batteries, as well as equipment sales and audiometer calibration/repair, new instrument and repair warranty services, and marketing, training, and practice management services and support.
---
Unitron Hearing
Founded 40 years ago, Unitron Hearing, Plymouth, Minn, is committed to bettering the lives of people with hearing loss through the development and manufacturing of high-quality hearing instruments. Unitron Hearing US is an ISO registered, custom manufacturing facility that pays close attention to each individual order, from the shell lab through assembly to final computerized quality testing.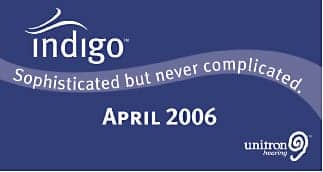 ---
Westone
Westone Laboratories Inc, Colorado Springs, Colo, is a full service custom earmold laboratory offering a complete range of products, including: impression materials, accessories, otoscopes, earlites, tubing, test equipment accessories, infection control, clinical equipment supplies, hearing instrument care, batteries, point of purchase, assistive listening devices, marketing materials, custom HPDs, and musician's monitors.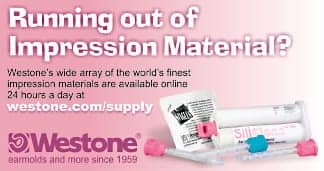 ---
Widex
Widex, Long Island City, NY, celebrates its 50th anniversary in 2006 by introducing INTEO—its best-ever line of digital hearing instruments. INTEO joins the Widex family of digital hearing instruments, which have helped millions of adults and children around the world. Widex is also known for inventing CAMISHA LASER-FIT technology, which has had a profound impact on how hearing instruments are manufactured.