IHS & ADA CONVENTIONS PREVIEW
A sneak peek at some of the new products, services, and booth events being featured at the 2011 IHS and ADA conventions.
---
Here's a sneak peek at the new products and services being featured at the 60th Annual International Hearing Society (IHS) Convention and Expo, September 15-17, 2011, in Boston, and the Academy of Doctors of Audiology (ADA) 2011 Convention, November 3-5, in Bonita Springs, Fla.
For more information about the IHS Convention, visit www.ihsinfo.org/IhsV2/Convention2011. For more information about the ADA Convention and updated schedule of events, visit www.audiologist.org/events.
The following descriptions were supplied by the respective companies and are furnished as a preview of convention exhibits.
---

Acousticon
ADA: Booth 110
ACAM® 5 is a new product in the United States that gives hearing professionals easy and quick access to a wide array of proven computer-aided audiometric and fitting systems and procedures in one desktop system. After training, the system helps improve the efficiency of fitting procedures, as well as increase patient satisfaction with their hearing aids. Benefits have been proven through 25 years of daily use by over 500 audiologists and hearing aid dispensers in Europe. ACAM® 5 was cleared by the FDA for marketing in the United States in April 2011 (for a review, see article in May 2011 HR). With ACAM® 5, you will experience higher customer satisfaction, fewer follow-up visits, and more sales.
www.acousticon-usa.com
(919) 354-4208
---

American Hearing Aid Associates (AHAA)
ADA: Booth 507
Hearing health professionals have been benefiting from applying the proven business tactics American Hearing Aid Associates has developed over the last 15 years. The results speak for themselves. When AHAA works closely with practices to ensure their staffs consistently accomplish "All the Right Things," they succeed. Our top Associates grew by an average of 17% in 2010.
www.ahaanet.com
(800) 984-3272
---

Amplivox
IHS: Booth 110
ADA: Booth 412
Amplivox is the smart choice for your audiometric equipment. We offer the hearing care professional high-quality products at reasonable prices. Featuring a full line of screening and diagnostic audiometers, and the Otowave, our handheld tympanometer. Buy now and save 10% on display at the IHS Expo booth #110 and ADA #412.
www.amplivox.us
(888) 941-4208
---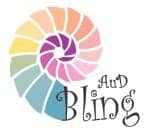 AuDBling.com
ADA: Booth 511
AuDBling.com offers cochlea-shaped jewelry and accessories and hearing loss awareness products. AuDBling jewelry is beautiful and a natural "conversation starter" that can lead to an open discussion about hearing loss and the benefits of treatment, a discussion that is important not only to audiologists and current patients, but to those who are living with untreated hearing loss. My hope is that "cochlea jewelry" will one day become a symbol, much like the pink ribbon is to breast cancer awareness, of the importance of receiving treatment for hearing loss. A raffle for a piece of jewelry will be offered at the convention.
www.audbling.com
(941) 320-6167
---

Audibel
IHS: Booth 117
Audibel will feature Range™, its leading wireless technology, and Anthem XT™, its broadest and most advanced new family of digital hearing aids. Anthem XT includes the mini RIC, Audibel's smallest RIC ever. Both Range and Anthem XT offer a new RIC 13 as well as Audibel's new and leading features including Active Noise Control2, an update to Audibel's noise reduction and speech preservation system, and Active Frequency Control, a frequency lowering technology.
www.audibel.com
(800) 769-2590
---

Audigy Group
ADA: Booth 104/105
Audigy Group Member/Owners have achieved unprecedented, sustainable growth in the face of increased corporate consolidation through exclusive platforms, unique opportunity-capturing strategies, and true market differentiation. AudigyCertified™ Standing: Only the top 10% of US providers hold this distinction; Exclusive Platforms: e-patient™, Patients for Life™, and more; AGX Technology: Market area exclusivity powered by 50% of the world's R&D. Learn more at our Baltimore Guest Summit this November 11 & 12. Schedule your one-on-one at ADA booth 104/105.
www.audigygroup.com
(877) 255-7442
---

Audina
IHS: Booth 314
Audina® Hearing Instruments Inc is a privately owned American company offering a comprehensive line of hearing aids to accommodate all hearing loss needs. Most recently, Audina released their new Cue® Invisible custom hearing aid that features their exclusive SoftTouch®, which allows the wearer to change memories with a gentle touch to the ear.
www.audina.net;
(800) 223-7700
---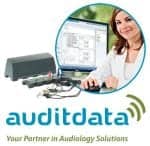 Auditdata
ADA: Booth 304
Focus on your business, not your equipment, with the Real Ear Fitting System. An all-inclusive, affordable rental solution with a portable audiometer and REM unit, professional client counseling, and a full-featured HIT unit—you choose only the modules you need. Only $1,495 a year for Audiometry! Special offer: the future of office management included in your Real Ear solution. Strato—taking office management to the clouds.
www.auditdata.com
(800) 635-1748
---

Audioscan
ADA: Booth 207
IHS: Booth 312
Visit industry expert David Smriga to learn how Speechmap® can be used as an effective counseling tool to secure long-term patient acceptance and satisfaction. Audioscan®, the originator of Speechmap, is also proud to participate in the Real Ear Measurement Track. Attendees will have an opportunity to use the new Axiom® and see first-hand why Audioscan is the #1 manufacturer in North America. Also, test-drive the Verifit hearing instrument fitting system featuring the one and only Speechmap fitting environment. Speechmap has become the #1 choice for objective measurement—take this opportunity to explore the benefits of Speechmap technology with industry expert David Smriga.
www.audioscan.com
(800) 265-2093
---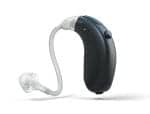 Beltone
ADA: Booth 406
IHS: Booths 102, 104
Beltone welcomes the Beltone True™ 66DW BTE to its product line. It joins the industry's only family of hearing instruments to wirelessly receive sound directly from a TV, cell/home phone, stereo, PC, and iPod, via a 2.4GHz signal. It is cosmetically attractive, has excellent sound quality, and offers feedback cancellation circuitry to help eliminate embarrassing high-pitched whistling. The Beltone True 66DW BTE can be fit as either a standard or high-frequency thin-tube device.
www.beltone.com
(800) 621-1275
---

Blueprint Solutions
IHS: Booth 111
ADA: Booth 307
The easy-to-use Blueprint Office Management System manages: scheduling, patient data; hearing aid and equipment information; ordering and invoicing; re-call and marketing; reporting; accounting integration; Noah, and CounselEAR integration. Blueprint OMS is clinic management made easy. For more information, see the article by industry-veteran Henrik Nielsen in the fall edition of Hearing Review Products.
www.blueprintsolutions.us;
(877) 686-8410
---

ChaseHealthAdvance
ADA: Booth 308
ChaseHealthAdvance offers 6, 12, 18, & 24 month no-interest payment plans, extended payment plans up to 48 months, generous credit lines for comprehensive care, 24/7 online tools to track patient financing activity, free enrollment for providers, and no servicing fees or equipment to purchase.
www.advancewithchase.com
(888) 388-7633
---

Costco Wholesale
IHS: Booth 320
Costco Wholesale is a membership warehouse club, dedicated to bringing our members the highest quality goods and services at the best prices. Costco has over 360 hearing aid centers and is growing. If you are a licensed professional interested in building a career with Costco, please stop by our IHS booth.
www.costco.com
(425) 313-8787
---

Computers Unlimited
IHS: Booth 328
ADA: Booth 106
Take control of your business and realize stability and growth with TIMS Software, the leading office management system designed specifically for the hearing industry. From a patient's first call to the final payment, TIMS Software integrates business operations into one manageable system. Check out TIMS Software at the IHS and ADA conferences and pick up a free software installation CD for a 30-day trial.
www.timssoftware.com/audiology;
(406) 255-9500
---
CounselEAR
ADA: Booth 214
CounselEAR is an exciting online tool that enables audiologists to rapidly create customized counseling summaries, chart notes, and professional audiologic reports. Reports can be easily faxed or e-mailed directly from CounselEAR, eliminating the need for printing. In addition, CounselEAR is compatible with Noah, Sycle, Blueprint, Simply Hearing, Ear Works, and HearForm, allowing you to seamlessly transfer audiometric data with only a few clicks.
www.CounselEAR.com
(888) 516-4281
---

Ear Technology Corporation
IHS: Booth 322
ADA: Booth 515
Hearing aids and humidity don't mix…unless your patients are using Dry & Store®. We'll help you get the word out! Visit our booth to learn about our Dry & Store locator service. You can also pick up the latest developments on TransEar® for single-sided deafness, and experience the new Clik® hearing aid—sophisticated, and now even easier to fit! We're Ear Technology—Helping people hear better everyday.
www.eartech.com
(800) 327-8547
---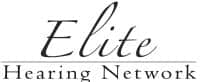 Elite Hearing Network
ADA: Booth 312, 314
Elite Hearing Network provides free membership to independent hearing care providers offering comprehensive support to each member that best matches their own goals and local market. Support services include competitive discounts and warranties from hearing aid manufacturers, full-service marketing support, free patient referrals, financing options, a retirement savings plan, educational opportunities to earn CEUs, and business intelligence tools to support practice growth while maintaining the independent brand of each practice.
www.elitehearingnetwork.com
(888) 447-0443
---

ESCO
IHS: Booth 202
ADA: Booth 310
ESCO is the industry leader in providing comprehensive insurance coverage on hearing instruments. ESCO's NEW Connect Care Program provides the tools to easily manage and maintain your relationship with your patients. Connect Care offers four different customized mailing services for your practice. While ESCO takes care of the mailing logistics, you can spend more time helping your patients hear. Come by our booth and find out more!
www.earserv.com
(800) 992-3726
---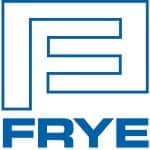 Frye Electronics
IHS: Booth 207
Frye Electronics will be showing the FONIX 8000 with a new option, the Android based wireless tablet to control the 8000 for real-ear and directional polar plots. And the FP35 hearing aid analyzer, with its audiometer option that provides an automatic collection of RECD and REDD information, will be there. We will be giving away a Pendleton blanket to a lucky winner.
www.frye.com
(800) 547-8209
---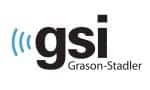 GSI
ADA: Booth 204
Grason-Stadler has two all NEW clinical software offerings. The GSI Audera V2.7 software now features the CE-Chirp® stimulus. In addition, GSI Suite V1.1 software is now compatible with the GSI TympStar and GSI 61.
www.grason-stadler.com
(800) 700-2282
---
Hal-Hen
IHS: Booth 125
ADA: Booth 413
Listening to the needs of hearing healthcare providers since 1946. Celebrating our 65th year, Hal-Hen One-Stop Shopping features 4,000-plus products for hearing care professionals and patients with our pledge to provide the best products, the best service, and the most competitive pricing in the industry. Stop by to see our exciting new products for disinfection, cerumen management, and assistive listening.
www.halhenpro.com
(800) 242-5436
---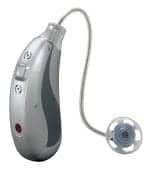 Hansaton
ADA: Booth 409
Your patients never have to see a battery again! Come and see Hansaton's new AQ X-Mini Rechargeable RIC. The patented AQ inductive charging system offers unparalleled performance in an elegant RIC design: 20 hours per charge, a guaranteed 5-year battery sealed in the case, and no battery memory issues. AQ X-Mini combines state-of-the-art digital sound processing and attractive design with the ultimate in ease of use and reliability.
www.hansaton-usa.com
(888) 984-7432
---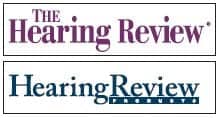 Hearing Review / Hearing Review Products
IHS: Booth 308
ADA: Booth 410
Stop by and visit with your friends at The Hearing Review and find out what's new in print and online hearing care publishing. HR is the leading monthly trade magazine and online resource that provides concise, timely, and accurate information to hearing care professionals worldwide. Our sister publication, Hearing Review Products, published twice a year during the major spring and fall trade shows, focuses exclusively on hearing health care products, technologies, and services. HR and HRP also produce special supplements, publications, and online features, as well as offer their weekly e-newsletter, The Insider, podcasts, and the industry-leading Web site.
www.hearingreview.com
(310) 642-4400
---

Hearing Instrument Manufacturers' Software Association (HIMSA)
ADA: Booth 309
Hearing Instrument Manufacturers' Software Association (HIMSA) was founded in 1993 with the objective of developing Noah—one standard for integrated hearing care software. Come see HIMSA's latest product, Noah 4. With Noah System 4, the Noah interface has been redesigned to provide dramatically improved usability, while maintaining complete compatibility with your current NOAH 3 modules and patient data created in NOAH 3. The result is a more intuitive user experience and an efficient and faster workflow.
www.himsa.com
(800) 435-9246
---
Interacoustics
IHS: Booth 119
ADA: Booth 508
NEW for 2011! Interacoustics introduces the Callisto, a fully portable fitting solution and software suite, housed in one Tiny Box! And the AD629, our hybrid, stand-alone or PC based audiometer.
www.interacoustics-us.com
(800) 947-6334
---

JEDMED
IHS: Booth 318
ADA: Booth 505
JEDMED carries video otoscopes, including the new MD Scope. We also carry instruments for cerumen removal, diagnostic equipment, chairs, patient chairs, cabinets, frenzel goggles, aspiration, suction tubes, microscopes, and many other items to help with the audiology practice.
www.jedmed.com
(314) 845-3770
---

Maico Diagnostics
IHS: Booth 208
ADA: Booth 513
Maico Diagnostics has been serving the hearing healthcare professional with reliable, trusted products since 1937. NEW for 2011, the easyTymp®, our handheld tympanometer, with portable docking station, available in 2 product configurations, and the MA 33, a fully portable PC based audiometer.
www.maico-diagnostics.com
(888) 941-4201
---
Medrx
IHS: Booths 332, 334
ADA: Booth 601
MedRx, Largo, Fla, will display their entire AVANT Line of Advanced Computerized Diagnostic and Hearing Instrument Fitting Systems. PC-based products will include real-ear measurement/live speech mapping systems, dual-channel diagnostic audiometers, motorized hearing instrument test chambers, and portable tympanometers. Also on display will be the MedRx deluxe video otoscope systems and the popular Ultra-Vac, a hearing instrument restoration system. All will be available for hands-on demonstrations.
www.medrx-usa.com
(888) 392-1234
---

MicroTech
ADA: Booth 107
MicroTech will feature Mobility™, its leading wireless technology, and Focus™, its broadest and most advanced new family of digital hearing aids. Focus includes the mini RIC, MicroTech's smallest RIC ever. Both Mobility and Focus offer a new RIC 13, as well as MicroTech's new and leading features including SpeechTrax2, an update to MicroTech's noise reduction and speech preservation system, and FrequencyTrax, a frequency-lowering technology.
www.microtechhearingpro.com
(800) 745-4327
---

NuEar
IHS: Booth 210
NuEar will feature LOOK™, its leading wireless technology, and Imagine 2™, its broadest and most advanced new family of digital hearing aids. Imagine 2 includes the mini RIC—NuEar's smallest RIC ever. Both LOOK and Imagine 2 offer a new RIC 13 as well as NuEar's new and leading features, including Vivid Speech2, an update to the company's noise reduction and speech preservation system, and Speech Shift, a frequency lowering technology.
www.nuear.com
(800) 626-8327
---
Oticon Inc
IHS: 201/203
ADA: 303/305/402/404
Oticon Inc showcases its comprehensive portfolio of advanced technology hearing solutions featuring wireless connectivity and built on the proprietary RISE 2 platform: Agil, specifically designed to help preserve natural characteristics of speech while enriching sound quality; Chili, an innovation in super-power instruments that combines groundbreaking new approaches in audiology, connectivity, and reliability; and ConnectLine System, including the new ConnectLine Microphone, a discreet clip-on microphone designed to pick up a companion's voice, filter out surrounding sound, and transmit conversation wirelessly through the Streamer to the user's hearing instruments.
www.oticonusa.com
(800) 526-3921
---

Otometrics
IHS: Booth 301
ADA: Booth 604
The new AURICAL is the world's only complete, modular fitting solution. It was launched at this year's AudiologyNOW! convention where it drew a lot of attention. It has everything you need: A true fitting audiometer. A wireless and binaural Probe Microphone Measurement (PMM) unit. Effective counseling tools. And a HIT box that works independently—or with other components. The intuitive OTOsuite software integrates it all. FDA cleared.
www.otometrics.com
(800) 289-2150
---

Panasonic
IHS: Booth 108
ADA: Booth 510
At the Panasonic booth, we will showcase the JZ Series, awarded the Good Housekeeping Seal of Approval, and the stylish and sleek 4-Series Receiver-in-Canal. Learn about the latest technology and hear what Panasonic has to offer.
www.panasonic.com/hearing;
(888) 422-6309
---

Phonak
IHS: Booth 221
ADA: Booth 203
At Phonak, we believe that hearing delight should be available to all. Following the successful launch of Phonak Ambra, Audéo S RIC, Phonak Solana, Phonak Cassia, Naida S, and Phonak CROS, the Phonak Spice Generation portfolio is complete. Continuing the commitment to sharing the benefits of our advanced technology, there is now a Spice solution to suit every individual—regardless of age, lifestyle, personal preference, budget, or degree of hearing loss.
www.phonak.com
(800) 777-7333
---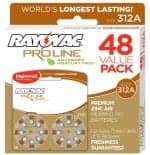 Rayovac
ADA: Booth 408
Improved Performance Rayovac ProLine Advanced—our best hearing aid battery ever! Highest capacity for long battery life, improved voltage, and faster power up, manufactured to the strict quality and reliability standards that you expect from Rayovac. New this fall, Rayovac's best ever Cochlear, with more power for top performance in all cochlear devices: both are mercury free!
www.thepowerofhearing.com
(800) 323-1993
---

ReSound
IHS: Booth 112
ADA: Booths 503, 602
Visit the ReSound booth to experience the superior sound quality of ReSound Alera®. Now available with Unite® Mini Microphone—a wireless device that optimizes signal-to-noise ratio in person-to-person communication. Alera extends the hearing range well beyond the reach of any other hearing instrument. Marvel at the truly robust iSolate Nanotech moisture protection and the unique benefits of 2.4 GHz wireless technology.
www.gnresound.com
(800) 248-4327
---

Rexton
IHS: Booth 105
ADA: Booth 215
High-tech intelligence. Relevant & Advanced Features. Rexton offers optimized hearing instrument technology, superior value, and a small company touch. For over 50 years, Rexton has built relationships with hearing care professionals to help make better hearing more accessible for every patient.
www.rexton.com
(800) 876-1141
---

Siemens
IHS: Booth 309
Aquaris™ is the first truly waterproof, dustproof, and shock-resistant hearing instrument. Aquaris is perfect for swimming, water aerobics, and sailing. It's also ideal for people who spend time in dusty environments, such as off-road bikers, construction workers, gardeners, bakers, and farmers. With Aquaris, you can now help some of your most challenging patients whose daily activities involve water, sweat, dust, or vigorous movement. www.usa.siemens.com/aquaris
(800) 766-4500
---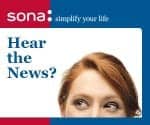 Sona Hearing
IHS: Booth 133
Sona Hearing is a new approach to the hearing aid marketplace. Groundbreaking innovations require comprehensive solutions. This is the reason Sona developed the unique Sona: System, which links together three core elements of your daily routine: Products, Business Solutions, & Fitting and Counseling. With the world's only upgradable hearing aid, Sona provides devices on consignment that are automatically replenished, which makes same-day-dispensing more efficient than ever.
www.sonapro.com
(877) 821-5944
---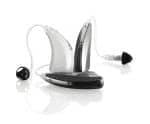 Starkey Laboratories Inc
IHS: Booth 103, 202
ADA: Booth 371
Starkey® Laboratories Inc will feature the Wi Series™, its leading wireless technology, and the X Series™, its broadest and most advanced new family of digital hearing aids. X Series includes new Xino™, Starkey's smallest RIC ever. Both Wi Series and X Series offer a new RIC 13, as well as Starkey's new and leading features including Voice iQ2, an update to Starkey's noise reduction and speech preservation system, and Spectral iQ, a frequency-lowering technology.
www.StarkeyPro.com
(800) 328-8602
---

Sycle
ADA: Booth 213
Sycle.net is the number-one hearing care practice management software with over 4,300 practices utilizing the software every day. Sycle.net's suite of office products includes Sycle.net Practice Management, Patient Financing, Sales Generation, Sycle Marketing Group, E-Claims, Sycle NOAH Sync, and QuickBooks Synchronization.
www.Sycle.net;
(888) 881-7925
---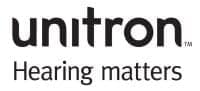 Unitron
ADA: Booth 303
Unitron is featuring Quantum™ and Moxi™, a new generation of intuitive hearing instruments built on Era™, a powerful new sound processing platform that delivers sound the way nature intended. Both product lines deliver incredible advancements in sound quality and three technology levels, all wireless. Also featured will be TrueFit, the company's new intuitive fitting software.
www.unitron.com
(800) 888-8882
---

Westone
IHS: Booth 212
ADA: Booth 104
Westone will be displaying several new assistive listening devices, as well as hearing instrument care products perfect for your practice. Do you have questions on our custom-fit hearing instrument or hearing production products? Westone's "in-ear experts" will be there to answer any questions you may have.
www.westone.com
(800) 525-5071
---

Widex
IHS: Booth 502, 504
ADA: Booth 403, 405
Clear440 and Clear Fusion are the most advanced hearing instruments that Widex has ever developed! Wireless InterEar functionality means Clear440 and Clear Fusion models communicate with each other instantly and constantly—so patients can experience exceptionally clear and natural sound quality in both ears. Phone Plus (in Clear 9 and Fusion models) transmits phone signals wirelessly between hearing aids, enabling patients to hear landline and cell phone calls in real time, directly in both hearing aids. The Widex-only patented InterEar Zen Program is a promising sound therapy tool for tinnitus management. Other features include the Audibility Extender, Advanced High Definition Locator, Speech Enhancer, 3D TruSound, InterEar Active Feedback Cancelling, and more.
www.widexPro.com
(800) 221-0188
---