Apple announced the introduction of software features "designed for people with mobility, vision, hearing, and cognitive disabilities." The new features include hands-free phone calls for Made For iPhone (MFI) hearing aid users, the direct input of audiograms into its Headphone Accommodations, and masking sounds for people with tinnitus.
According to Apple's announcement, "these next-generation technologies showcase Apple's belief that accessibility is a human right and advance the company's long history of delivering industry-leading features that make Apple products customizable for all users."
An excerpted list of new features applicable to those with hearing loss appears below. For the full press release, please click here.
Made for iPhone Hearing Aids and Audiogram Support
In a significant update to the MFi hearing devices program, Apple is adding support for new bi-directional hearing aids. The microphones in these new hearing aids enable those who are deaf or hard of hearing to have hands-free phone and FaceTime conversations. The next-generation models from MFi partners will be available later this year.
Apple is also bringing support for recognizing audiograms — charts that show the results of a hearing test — to Headphone Accommodations. Users can quickly customize their audio with their latest hearing test results imported from a paper or PDF audiogram. Headphone Accommodations amplify soft sounds and adjust certain frequencies to suit a user's hearing, resembling some elements of basic hearing aid functionality.
Background Sounds
Everyday sounds can be distracting, discomforting, or overwhelming, and in support of neurodiversity, Apple is introducing new background sounds to help minimize distractions and help users focus, stay calm, or rest. Balanced, bright, or dark noise, as well as ocean, rain, or stream sounds continuously play in the background to mask unwanted environmental or external noise, and the sounds mix into or duck under other audio and system sounds.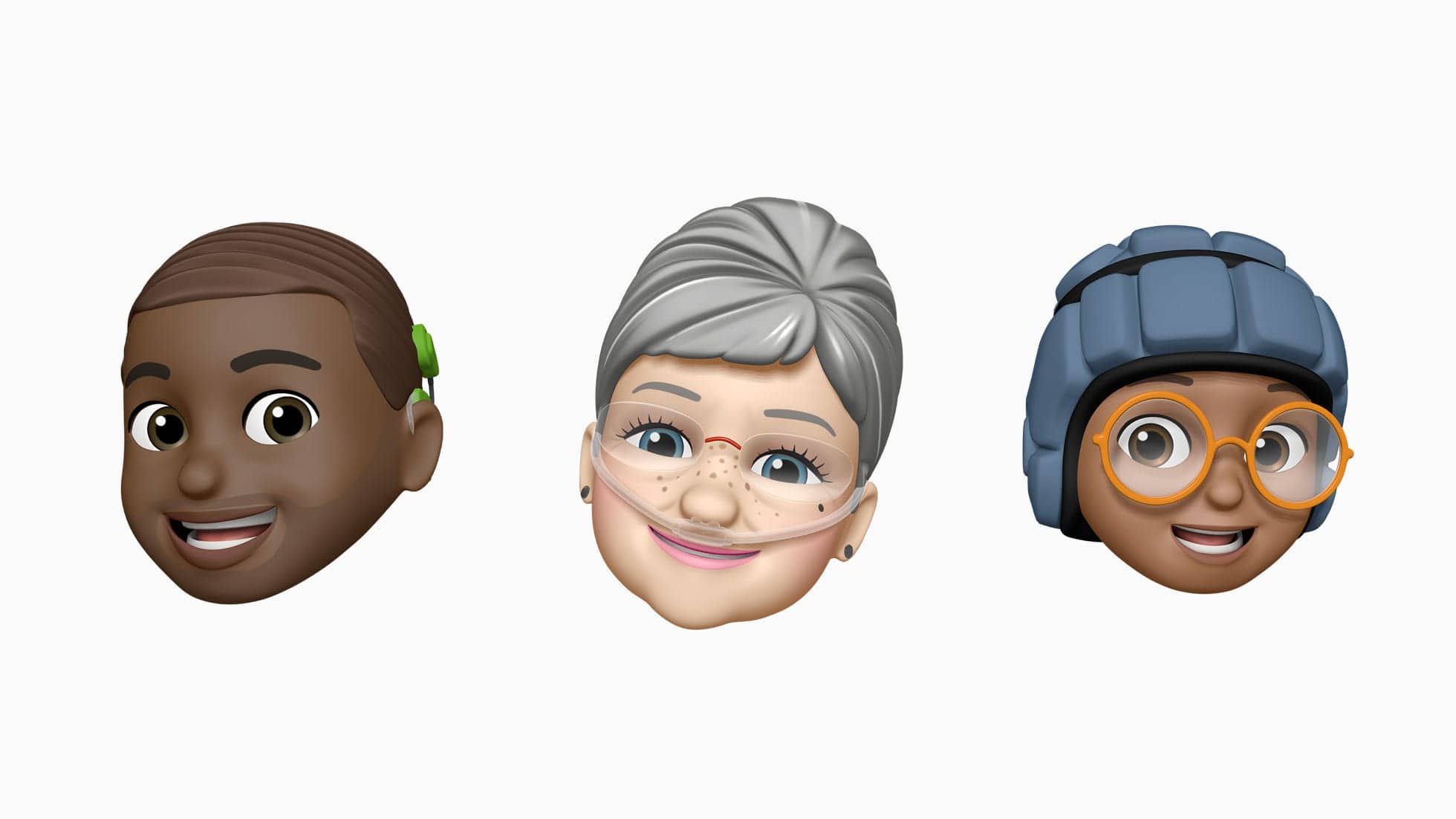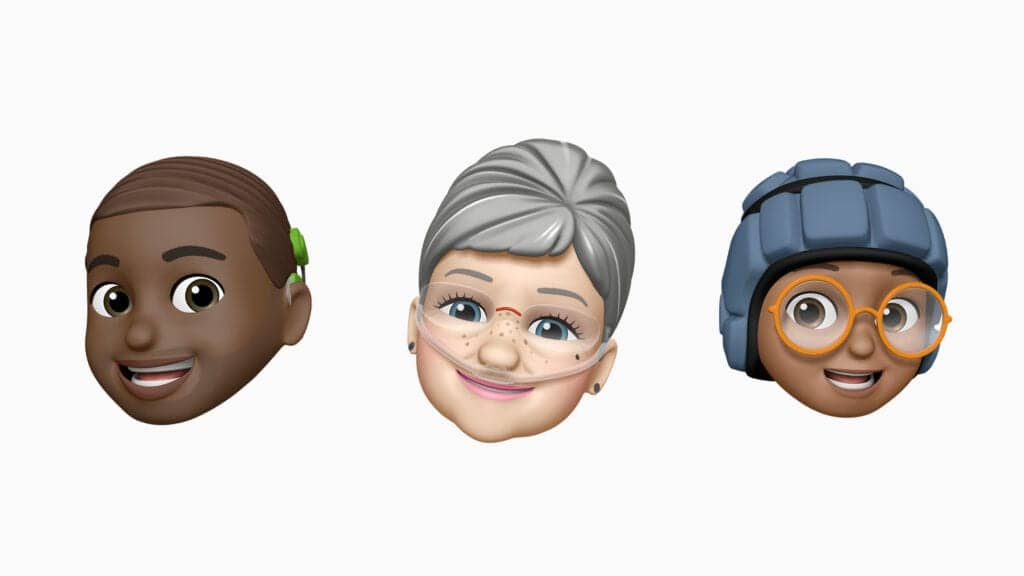 Additional features coming later this year include:
Sound Actions for Switch Control replaces physical buttons and switches with mouth sounds — such as a click, pop, or "ee" sound — for users who are non-speaking and have limited mobility.
New Memoji customizations better represent users with oxygen tubes, cochlear implants, and a soft helmet for headwear.
This week in Apple Fitness+, trainer adaptive athlete Amir Ekbatani talks about Apple's commitment to making Fitness+ as accessible and inclusive as possible. Fitness+ features workouts inviting to all, from trainers using sign language in each workout to say "Welcome" or "Great job!," to "Time to Walk" episodes changing to "Time to Walk or Push" for wheelchair workouts on Apple Watch, and all videos include closed captioning. Fitness+ also includes a trainer demonstrating modifications in each workout, so users at all levels can join in.
Today at Apple is offering live, virtual sessions in ASL and BSL throughout the day on May 20 that teach the basics of iPhone and iPad for people with disabilities. In some regions, Today at Apple will offer increased availability of Accessibility sessions in stores, through May 30.
Apple Maps features new guides from Gallaudet University that help connect users to businesses and organizations that value, embrace, and prioritize the deaf community and signed languages.
Signing Features
Among the features for people with hearing loss, Apple is introducing new background sounds to help minimize distractions, and for those who are deaf or hard of hearing and Made for iPhone (MFi) will soon support new bi-directional hearing aids. Apple is also launching a new service on Thursday, May 20, called SignTime. This enables customers to communicate with AppleCare and Retail Customer Care by using American Sign Language (ASL) in the US, British Sign Language (BSL) in the UK, or French Sign Language (LSF) in France, right in their web browsers. Customers visiting Apple Store locations can also use SignTime to remotely access a sign language interpreter without booking ahead of time. SignTime will initially launch in the US, UK, and France, with plans to expand to additional countries in the future. For more information, visit: apple.com/contact.
"At Apple, we've long felt that the world's best technology should respond to everyone's needs, and our teams work relentlessly to build accessibility into everything we make," said Sarah Herrlinger, Apple's senior director of Global Accessibility Policy and Initiatives. "With these new features, we're pushing the boundaries of innovation with next-generation technologies that bring the fun and function of Apple technology to even more people — and we can't wait to share them with our users."
Source: Apple
Images: Apple