American Overseas Trading Corp
Booth No 1869
---

AMPAREX
Amparex is the new complete practice management software for hearing specialists and audiologists. Includes patient management, hearing aid treatment, invoicing as well as statistics and advertising selections. The processes are configurable for your special needs as well as the time planner. NOAH3 is tidily integrated.
(+49) 711 46909151
www.amparex.com
BOOTH NO 635
---
Association Health Programs
Booth No 1328
---
Computers Unlimited
Booth No 1858
---
Donaldson Company Inc.
Booth No 436
---
EARtrak Pty Ltd
EARtrak™ is an easily implemented survey of hearing aid outcomes. Client opinion surveys are externally analyzed and confidentially reported. EARtrak™ reports enable practices to identify strengths and weaknesses, information essential for Continuous Quality Improvement. Most importantly, EARtrak™ tells you how satisfied your clients really are.
(+61) 3 5174 0699
www.eartrak.com
Booth No 1634
---
GlaxoSmithKline
Booth No 218
---
Hal-Hen Company, Inc
Celebrating our 62nd year, Hal-Hen offers one-stop shopping to hearing healthcare, including: Accessories, ALD's, Impression Materials, Batteries, Diagnostic Equipment, Video/Conventional Otoscopes, Earlites, Earmold Supplies, Tools and Cerumen Management products. Please stop by for a demonstration of Earigate, "A Revolution in Ear Maintenance," and our Wireless Personal Communication system.
Booth No 1810
---
Health Enterprises, Inc
Health Enterprises Inc, a manufacturer of innovative healthcare products, is showcasing its consumer preferred hearing aid accessories: Audio-Kit Hearing Aid Cleaner contains five tools built into an easy to use handle for people of all ages and abilities; Dri-Eze Hearing Aid Dehumidifier features a "built-in" desiccant lining removing damaging daily moisture for 6 months from first use; Hearing Aid Cleaning Wipes contain 30 individually wrapped pre-moistened cleaning wipes; Hearing Aid Phone Pads help reduce feedback and improve listening comfort. Includes 2 universal and 1 cell phone pad; Hearing Aid Air Blower helps expel moisture, dirt and debris.
(800) 633-4243
www.healthenterprises.com
Booth No 1820
---
Healthcare Prov Serv Org (HPSO)
Healthcare Providers Service Organization (HPSO) has over 30 years experience in providing healthcare providers with insurance solutions and now provides coverage to over 70 healthcare professions.
(800) 982-9491
www.hpso.com
Booth No 637
---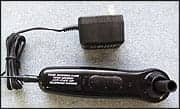 HEARING TECHNOLOGIES
Hearing Technologies developed the Power-Vac hearing aid vacuum for home use after observing hundreds of hearing aids being sent for repair for clogged receiver or microphone ports. Power-Vac is designed to pay for itself, and costs less than repairing and shipping hearing aids one time. Universal Hearing Aid Dryer is designed to eliminate the need for desiccants or expensive heating units. Cost-saving design for all styles of hearing aids includes Open Fit models. Gentle heat prevents costly breakdowns and maintains peak performance by removing harmful moisture and reducing earwax damage to receivers. Designed to pay for itself.
(800) 553-6003
www.hearingtech.com
BOOTH NO 409
---
HIMSA, Inc
Integrate hearing aid fittings, diagnostic measurements, and office management with NOAH 3. Also offers NOAHlink and NOAH's Questionnaire Module with integrated APHAB and COSI.
(800) 435-9246
www.himsa.com
Booth No 811
---
Kaiser Permanente
Booth No 1808
---

MIRACELL
MiraCell Pro Ear is designed to give immediate relief to dry, itching, even aching ears. A natural botanical solution to sore and irritated ears, MiraCell Pro Ear reportedly provides the safest, most effective way to manage and remove excess earwax. Stop for Booth Show Specials.
(800) 748-5040
www.miracell.com
BOOTH NO 1739
---

NEURO KINETICS
Neuro Kinetics, reportedly the first with the computerized rotational chair, takes its responsibility as global neuro-otologic testing leader seriously, by developing new technology and expanding clinical utility. The only company with Dynamic Unilateral Centrifugation and Off-Vertical Axis Rotation; in 2008, will launch two groundbreaking, new clinical vestibular tests. Neuro-Otologic Test Center and I-Portal®-VNG are the most complete, advanced diagnostic systems available; providing an unparalleled range of ocular motor, motion tests and the finest affordable torsional eye tracking.
(412) 963-6649
www.neuro-kinetics.com
BOOTH NO 1862
---
NeuroTone Inc
Neurotone has developed LACE (Listening And Communication Enhancement). Conceived by leading audiologists at the University of California at San Francisco, LACE is an interactive computerized aural rehabilitation program that has already helped thousands of people who live with some degree of hearing loss increase their listening skills by 40%. Just as physical therapy can help rebuild muscles and adjust movements to compensate for physical weakness or injury, LACE can develop skills and strategies that can help compensate for those situations when hearing is inadequate.
(650) 839-0260
www.neurotone.com
Booth No 2004
---
Oaktree Products, Inc
Visit Oaktree Products Inc Booth 1224 to receive a copy of our catalog. Also check out new products. You can also check out all of our show specials.
(800) 347-1960
www.oaktreeproducts.com
Booth No 1838
---
Sycle.net
Sycle.net, reportedly the number one hearing care practice management system, is designed to market and grow your business. Multiple office locations are instantly networked together. Integrated marketing features, such as referral tracking and automated re
call mail, along with callback reminders and online billing, guarantee increased sales and efficiency. Sycle eliminates needless double entry by interfacing with QuickBooks. Free training, support and upgrades mean there are no hidden fees.
(888) 881-7925
www.sycle.net
Booth No 1779
---
Tube Riders
Booth No 2260
---
WARNER TECH CARE
Single source supplier to hearing instrument specialists, audiologists, labs, and hearing aid manufacturers. Product offerings include impression materials, diagnostic equipment, assistive listening devices, repair products, and a family of private label products for resale. Full line 132 page catalog featuring 1,100 items.
(800) 328-4757
www.warnertechcare.com
BOOTH NO 924
---
DISPENSING GROUPS
American Hearing Aid Associates
AHAA offers its nationwide network of more than 2,000 independent hearing aid professionals a virtual franchise without loss of autonomy. AHAA services include customized business/marketing plans and materials; owner/staff training; and a "Strategic Solutions" program that helps independent providers expand their practices through acquisition. AHAABizLink.com gives members business reporting, marketing, and practice-building solutions.
(800) 984-3272
www.ahaanet.com
Booth No 2125
---

AUDIGY GROUP LLC
Audigy Group is the largest national member-owned organization in the hearing care industry. AG's purpose is to strategically select and certify the most elite practitioners in each market who exemplify the core values of Audigy's mission and vision in the delivery of hearing care services. Our shared mission: to deliver unsurpassed value to each of our patients through the provision of superior care, knowledge, and technical expertise.
(866) 711-2026
www.audigygroup.com
BOOTH NO 2225
---
AuDNet, Inc
Booth No 1749
---
Beltone Electronics
Beltone leads the hearing industry in web-based practice management software systems and supports its practitioners with national advertising, Beltone University training courses, a turn-key direct mail program and the exclusive BelCare Program which provides patients with a lifetime of quality hearing care. Beltone has recently expanded its extensive digital product line offering to include the new receiver-in-the-ear instrument, Beltone Marq. To learn more about the Beltone Marq and available partnership opportunities, stop by booth No 1969.
(800) 621-1275
www.beltone.com
Booth No 1969
---
Costco
Booth No 222
---
EarQ Group
Whoever said "It's just business, it's not personal," has never worked in hearing healthcare. Whether it's marketing, staff training, increased profitability, expansion or retirement, whatever your needs, www.MyEarQ.com is the place to go for easy-to-use resources as individual as you are. Visit our booth or contact us.
(866) 432-7500
www.earQ.com
Booth No 1726
---
EPIC Ear Professionals Intl
Booth No 2259
---
HearingMed
HearingMed is an exclusive network of hearing health professionals dedicated and committed to growing member practices through unique and innovative customer care, patient retention and marketing programs. HearingMed takes hearing health care practices to new heights through advanced marketing resources and capabilities while providing complete support to ease the daily responsibilities of the hearing health industry.
www.hearingmed.com
Booth No 2348
---
HEAR USA
Booth No 1725
---
Newport Audiology Centers
Booth No 825
---
Sonus USA
Sonus is the largest network of audiology-based hearing centers in North America. Provides training, products, marketing support, and services to Sonus Network members and HearPO managed care partners.
(888) 333-9152
www.sonus.com
Booth No 2211
---
Marcon Hearing Instruments
Marcon is the industry's oldest buying group, providing purchasing power and service to audiologists and dispensers in exclusive territories.
(952) 938-5020
www.marconhearing.com
Booth No 2346
---
EARMOLDS/PLUGS & DRYERS
All American Mold Labs
Custom earmolds, industrial hearing protection, floatable swim plugs, full line of silicone impression material, and accessories for the hearing aid dispensing professional.
(800) 654-3245
www.AllAmericanMold.com
Booth No 1424
---
Doc's Proplugs, Inc.
Swim plugs and ready-to-wear earmolds for BTEs.
(800) 521-2982
www.proplugs.com
Booth No 1329
---
Dreve Otoplastik GmbH
Manufacturer of silicones, acrylic resins, and laboratory units for ear impression-taking and earmold ITE-shell production.
+49 2303 88 07 0
www.dreve.com
Booth No 928
---
E-A-R Auditory Systems
E-A-R Auditory Systems, the manufacturer of the E-A-RTONE 3A, and the next generation E-A-RTONE 5A Audiometric Insert Earphone invites you to visit us at Booth 1222. We'll show you how you can enhance the quality and efficiency of the audiometric testing you perform by taking advantage of both the practical and infection control benefits of coupling the E-A-RTONE Insert Earphone's disposable E-A-RLINK' foam eartips to your patient's ear canals.
(317) 656-5714
www.e-a-r.com/auditorysystems
Booth No 1713
---
Ear Gear
Ear Gear is a water-resistant spandex nylon sleeve that is available with or without cord and clip. Ear Gear protects hearing aids from moisture and dirt, and makes hearing aids more comfortable and fun to wear.
(888) 766-1838
www.gearforears.com
Booth No 1717
---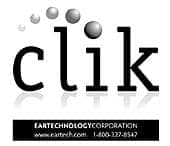 EAR TECHNOLOGY CORPORATION
Stop by to see for yourself o
ne of the most novel and innovative hearing aids ever introduced. This is not hyperbole…This is Clik™. Could cable-free programming be in your future? Get current with TransEar® 270 Plus software, and meet Zephyr, the newest member of the Dry & Store® family. We're Ear Technology. Helping people hear better, every day.
(800) 327-8547
www.eartech.com
BOOTH NO 1531
---
Egger Corp
Full line of hearing care products, accessories, tubing, impression materials, otoblocks, ear lights, otoscopes, UV material, and light curing units.
(800) 327-0573
www.eggerlabs.com
Booth No 2134
---
Emtech Laboratories Inc
Emtech manufactures custom earmolds for use with behind-the-ear hearing instruments, swim plugs, hearing protection, pilot molds, TV newscaster molds, stethoscope molds, and ER9, 15, 25 musician molds. Distribute impression and other supplies to the hearing industry.
(800) 336-5719
www.emtech-labs.com
Booth No 931
---
Etymotic Research
Etymotic Research will show Baby Blues™ earplugs, the newest flat attenuation earplug for small ear canals, and a new lightweight, inexpensive portable Noise Dosimeter. Also featured will be the Companion Mics™ wireless multitalker system that allows up to three talkers to speak to a single listener. Unlike other assistive technologies, Companion Mics are a many-to-one system.
(888) 389-6684
www.etymotic.com
Booth No 1733
---
Hearing Components
Improving the physical fit of hearing and communications products that are inserted into the ear canal. Our Compliant, patented technology and products adapt static materials to an active ear canal. Comply products are the universal standard for BTE/stock CIC applications.
(800) 872-8986
www.hearingcomponents.com
Booth No 834
---
Insta-Mold Products Inc
Insta-Mold Products, an American company, formulates and manufactures specialty silicones for the hearing health industry. Insta-Mold is the originator of instant silicones for the manufacture of custom ear protectors and earmolds made on-the-spot, at any location in only minutes. We offer complete hearing systems with all the accessories, coatings, adhesives, and technical support needed for the hearing professional. Our product line also includes impression materials and heat curable silicones for earmold labs and hearing aid manufacturers worldwide.
(800) 523-4081
www.instamold.com
Booth No 2171
---
McKeon Products Inc
Since 1962, McKeon Products, Inc. has led the retail ear care industry with its original and #1-selling Mack's® Pillow Soft® silicone earplugs. Today McKeon manufactures a full range of moldable and pre-molded silicone and foam earplugs for a variety of uses.
(586) 427-7560
www.macksearplugs.com
Booth No 1874
---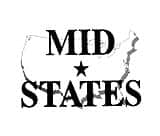 MID STATES LABORATORIES
Mid-States has added a new, compact electric hearing instrument drying unit to its product list. The unit features both the small drying case and a larger storage case for overnight protection. In addition to the convenient size, the unit dries the instruments in 3 hours or less (often 1 1/2 to 2), a substantial improvement from the typical 8 to 10 hour requirements.
(800) 247-3669
(316) 262-7013
www.mid-stateslabs.com
BOOTH NO 1224
---
Microsonic, Inc
Microsonic will be showing its new line of EPIC Universal and Custom Musicians' Monitors at 2008 AudiologyNow!, along with an extensive variety of custom earmolds, including the OPEN-FIT styles, and a wide assortment of patient accessories and supplies for the hearing aid office. Also learn how laser technology—our Micro-Fit—can help your practice!
(800) 523-7672
www.microsonic-inc.com
Booth No 1959
---

MIRACELL INC
MiraCell takes trauma out of cerumen removal, renews ear health after cerumen removal, reduces ear impression irritation when applied to otoblock, and comforts ears while adjusting to new aids. Safe, gentle, effective, and all natural.
(800) 748-5040
www.miracell.com
BOOTH NO 1739
---

PRECISION LABORATORIES
Precision Laboratories is a full service manufacturer of custom earmolds for all amplified and non-amplified applications, special products (Challenger Division), hearing protection, monitor earphones, glow-in-the- dark, sparkles, veins, total hearing health care supply source providing over 300 supplies from bench grinders to batteries and impression materials.
(800) 327-4792
www.precisionweb.com
BOOTH NO 1025
---
Sahara Dry Ear
Formed in 2004 to finalize the design of the Sahara DryEar Ear Canal Dryer, Sahara Design and Marketing Group LLC, Las Vegas, makes available its device worldwide to anyone who has problems resulting from water in their ear canal. Sahara DryEar is designed to reduce moisture levels in the ear canal.
(800) 319-0476
www.DryEar.net
Booth No 1629
---
Westone Laboratories Inc
Westone Laboratories Inc, Colorado Springs, Colo, is a full service custom earmold laboratory offering a complete range of products,including: impression materials, accessories, otoscopes, earlites, tubing, test equipment accessories, infection control, clinical equipment supplies, hearing instrument care, batteries, point of purchase, assistive listening devices, marketing materials, custom HPDs, and musician's monitors.
---
FINANCING, WARRANTIES, INSURANCE & REPAIR
CareCredit
CareCredit has a new Resource Guide available designed to make it easy for practices to promote, present, and integrate patient financing. The Resource Guide features access to techniques practices can begin using immediately to increase revenue and practice growth. Includes an overview of CareCredit Patient Payment Plans and the benefits it offers to both practices and their patients, and shows how the program can be used as an effective business tool. It explains how the program works from application to approval. Using sample scripts and easy-to-follow steps, the guide illustrates how payment plans can be incorporated into the hearing healthcare recommenda
tion and how to successfully present CareCredit to the patient.
(800) 300-3046
www.carecredit.com
Booth No 1983
---
Citi Health Card
Booth No 2187
---

DISCOVERY WARRANTIES & REPAIR
Discovery Hearing Aid Warranties is the industry forerunner in providing the most comprehensive loss, damage and component failure coverage on all makes and models of hearing aids including processors for bone anchored hearing aids and cochlear implants. Discovery has created a superior, user friendly, sales and service system for both the dispenser and client. Dispensers appreciate Discovery's minimal paperwork and streamlined process used to file claims for losses, damages or component failures. Discovery Hearing Aid Repair is a rapid response, full service all make repair company that works in tandem with the warranty program.
(800) 525-7936
www.discovear.com
BOOTH NO 1324
---
ESCO-Ear Service Corp
ESCO loss and damage insurance coverage offers an affordable, hassle-free way to give hearing aid owners the peace of mind they expect. We offer loss, damage, and repair coverage designed to take over after manufacturer warranties expire. These programs are complemented by several innovative practice-building tools designed to help you grow your business and enhance your professional image. We also offer leasing/financing options, patient reminder, recall, and retention services, as well as custom billing for your patients.
(800) 992-3726
www.earserv.com
Booth No 1834
---

HELPcard
The HELPcard and ESCO have joined together for the upcoming AAA meeting. Drop by our booth (#1834) to learn how to build your practice by incorporating the latest financing and insurance tools. If you already use The HELPcard or ESCO services, visit with our representatives and find out about new options. Guests who visit our booth (#1834) will receive a complimentary gift. We look forward to seeing you in Charlotte, NC, April 2-5.
(888) 750-6793
www.helpcard.com
BOOTH NO 1834
---
Midwest Hearing Industries
Booth No 1842
---
PUBLICATIONS
Advance
Booth No 1331
---
Allyn & Bacon
Booth No 736
---
Auricle Ink Publishers
Publishes books on hearing loss and vestibular problems. These are intended as a primary educational resource for patients.
(928) 284-0860
www.hearingproblems.com
Booth No 1731
---
Delmar Cengag Learning
Booth No 817
---
ENT News
Booth No 2158
---
Hearing HealthCare News
Hearing HealthCare News™ (for patients) and Audiology HealthCareNews™ (for physicians) are newsletters specifically designed to increase patient satisfaction, hearing aid sales, and new patient referrals. The Practice Development Program provides ready-to-use tools and techniques that sustain long-term growth.
(800) 342-1643
www.hearinghealthnews.com
Booth No 1630
---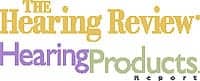 HEARING REVIEW/HEARING PRODUCTS REPORT
Stop by the HR and HPR booth to receive more information about these leading monthly trade magazines for hearing care professionals.
(310) 642-4400
www.hearingreview.com
www.hearingproductsreport.com
BOOTH NO 1765
---
Plural Publishing
Booth No 1226/27
---
Thieme Medical Publishers
Booth No 1125
---
Wolters Kluwer Health-LWW
Booth No 1872