Interacoustics announced it has added a new rotating chair to its balance portfolio. According to the company's announcement, the TRV Chair is designed for "the efficient and accurate diagnosis and treatment of benign paroxysmal positional vertigo (BPPV)—the single most common cause of acute vertigo."
Diagnosing heavy, disabled, or elderly patients, or patients with a history of neck issues can be "a challenge when applying manual tests such as the Dix-Hallpike and Positional tests." In fact, studies show that 10-20% of patients with BPPV cannot be adequately diagnosed and treated with conventional methods.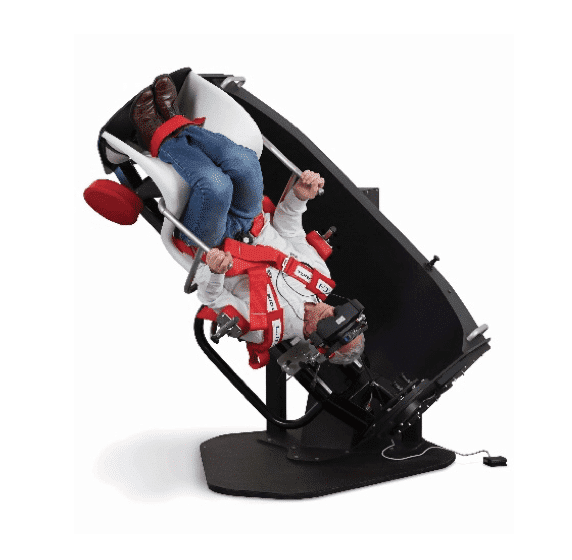 According to Interacoustics, the TRV Chair provides "a new, groundbreaking opportunity to combine a balanced TRV Chair with video-enabled goggles, in which the clinician is able to move the patient to any required position while monitoring for positional induced nystagmus. The chair has perfect balance and supports the patient so he or she can feel completely safe when being rotated."
Interacoustics says that "previously undiagnosed cases of lateral canal involvement, multi-canal involvement, and cupulolithiasis can now be identified and treated due to the improved accuracy of the diagnostic tests."
In addition to the standard BPPV maneuvers (such as Epley or Semont), the chair offers new maneuvers (dynamic maneuvers) to help effectively treat all types of BPPV in any of the six canals.
For further information, please contact: [email protected] or call 1-800-947-6334
Source: Interacoustics
Images: Interacoustics