The Hearing Loss Association of America (HLAA) is hosting a free webinar this Wednesday, September 21, 2016 at 8:00-9:00 PM ET, titled "The Patient's Guide to Tinnitus: 2016." The featured guest speaker is audiology expert Douglas L. Beck, AuD.
Audiologists and other health professionals evaluate and manage tinnitus daily and can provide effective and useful management for up to 90% of all tinnitus patients. For some people with unrelenting tinnitus, it may be a chronic and disabling condition. Taming tinnitus begins with a complete history and audiologic evaluation, and may involve multiple healthcare professionals – depending on the findings. In this webinar, we'll detail the types of tests which are useful to diagnose and manage the tinnitus patients (audiometric tests as well as questionnaires, medical consultations, radiographic studies and more), tinnitus classifications (subjective versus objective findings), treatments (medical, audiologic, psychological and more) and the vast multitude of wallet-biopsies, scams, snake-oil and "take the money and run" approaches found in newspapers, airline magazines, food stores and pharmacies.
To Join the Webinar, Go to the Webinar Schedule Page and click on the Join Webinar button.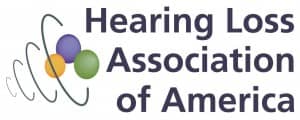 There is a series of steps required for first time attendees to access Blackboard Collaborate; we recommend spending a few minutes well in advance of the webinar making sure you are able to access Collaborate. Should you have any questions, please contact Nancy Macklin, HLAA Director of Events, [email protected] or (301) 657-2248 Ext. 106.
Webinars are recorded for playback on the HLAA website.
Dr Beck earned his master's degree at the University of Buffalo (1984) and his doctorate from the University of Florida. His professional career began in Los Angeles at the House Ear Institute in cochlear implant research and intra-operative cranial nerve monitoring. By 1988, he was director of audiology at Saint Louis University. Eight years later he co-founded a multi-office dispensing practice in St Louis. In 1999, he became president and editor-in-chief of AudiologyOnline.com, SpeechPathology.com, and HealthyHearing.com.
Dr Beck joined Oticon in 2005 as director of professional relations. From 2008 through 2015, Beck also served as web content editor for the American Academy of Audiology (the Academy). In 2011, he became adjunct professor of audiology at Lamar University, and in 2015 he became an adjunct associate professor of Audiology at University of Hawaii. In 2016, Beck was appointed Senior Editor for Clinical Research at The Hearing Review and was promoted to Director of Academic Sciences at Oticon Inc.
Source: HLAA