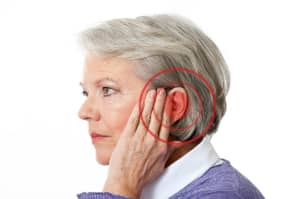 The HearUSA Hearing Care Network, which includes approximately 4,000 audiology and hearing care service provider locations, and Tinnitus Treatment Solutions (TTS) have announced a partnership to incorporate an increased focus on tinnitus care. The partnership aims to provide broader customized sound therapy and expert clinical care to a greater number of tinnitus patients.
According to HearUSA and TTS, the agreement helps to address a gap in tinnitus care while allowing each organization to build on its respective strengths. Patients benefit from TTS expert tinnitus audiology care through telemedicine, combined with in-person care and tinnitus hearing aid technologies.
HearUSA reports that tinnitus is an underserved condition for millions of people, and the network of providers are happy to provide resources from TTS as part of the new partnership. HearUSA serves patients nationwide, including AARP members as the provider of the AARP Hearing Care Program.
TTS is staffed by tinnitus experts who provide treatment through tele-home care to deliver short- and long-term relief. Tinnitus specialists provide tinnitus education, counseling, and guidance throughout the patient's habituation process. TTS applies its HaRTTM Clinical Care Program, providing Habituation Retraining Therapy. This partnership of nationwide expert tele-health tinnitus treatment and local hearing healthcare can provide higher-quality treatment to more patients currently in need of care.
Tinnitus is a complex condition with multiple potential causes, and involves both neurological and emotional components. According to the Department of Veterans Affairs (VA), it is the most common service-connected disability of returning veterans. Despite the fact that most patients are told "nothing can be done," there are tools available that can help patients to manage the condition and find relief.
"This partnership of expert tele-audiology and in-person care focuses on bringing relief for millions of tinnitus sufferers," said TTS clinician Nicole King, AuD. "Tinnitus care through telemedicine has many advantages for patient treatment and convenience—in fact the Veteran's Administration has been successfully developing tinnitus telemedicine care for military sufferers of this debilitating condition for quite some time."
Source: HearUSA, Tinnitus Treatment Solutions, AARP