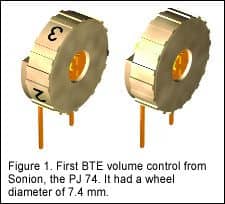 When the members of the 110th Congress took their seats on Capitol Hill on January 4, they also took up the continuing process of making decisions about the country's future. The Democrats, who took control of both houses, have promised to make health care a top priority. The Congress members have a lot of reading to do, however, with no-doubt countless bills piled up on their desks. Among that pile—waiting far too long for decisions in some cases—are a few bills related to hearing health care. The upheaval in the political landscape during the November elections could be an opportunity to finally move these bills along and have them enacted.
As members of the hearing health care profession, you must present a united front that will make an impact on political leaders and ultimately benefit your industry and patients.
At the forefront of hearing health care issues is the Hearing Aid Tax Credit Assistance Act (formally known in the House as HR 414, and in the Senate as S 1060), which, if approved, would provide a tax credit up to $500 per hearing aid to individuals age 55 and older, as well as to families with dependents, once every 5 years. This long-overdue financial break would be especially welcomed by individuals in need of hearing aids—particularly binaural devices—but who cannot afford them.
The Hearing Health Accessibility Act of 2005 (HR 415 and S 277) would amend part of the Social Security Act to provide direct access to audiologists for Medicare beneficiaries. Without its passage, Medicare patients would continue to be required to first obtain a physician's referral before visiting a hearing care professional—the expert in the field. The Early Hearing Detection and Intervention Act of 2006 (HR 5250) would amend the Public Health Service Act regarding early detection, diagnosis, and treatment of hearing loss by reauthorizing programs, first approved in 2000, over the next 5 years. Not a difficult decision to make here.
Regardless of political affiliation, these issues are paramount to improving patient care and empowering industry professionals. This is a prime opportunity for hearing industry professionals (audiologists, dispensers, and manufacturers) to have their collective voices heard and urge the nation's legislators to pass these bills.
On a separate note, we have redesigned HPR's cover and logo. These changes reflect our continued dedication to improving the magazine and bringing our readers the latest information on products, services, and technologies. As you read through the magazine, you'll also find that our product listings are now all presented at the front of the magazine, followed by our feature articles. Your feedback is welcomed. Enjoy!