SafKan Health announced its partnership with the hearing aid company Signia, to make the OtoSet Ear Cleaning System available through Signia Aspire.
According to the American Academy of Otolaryngology (AAO), excessive earwax is present in over 35 million Americans including 1 in 10 children, 1 in 20 adults, and more than one-third of the senior population. Excessive or impacted earwax is very common and can cause hearing loss, tinnitus, vertigo, pain, and coughing. To address the need for a safer and more effective solution to treating impacted earwax, SafKan Health developed "the first automated and FDA-cleared ear cleaning device" called OtoSet.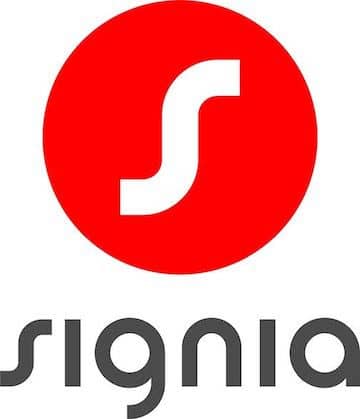 How OtoSet works:
In a quick cleaning cycle, liquid flow is directed from solution containers through disposable ear tips and towards the walls of the ear canals to break down earwax. Continuous micro-suction draws the earwax and liquid back through the ear tips and into disposable waste containers for an easy, safe, effective, and mess-free procedure. To view a brief demo video, click here.
Earwax is a common reason for hearing aid frustration and earwax tends to become harder and less mobile as you get older which can create hearing loss and prevent a full exam of the ear.
OtoSet is reportedly "the first FDA-cleared ear cleaning device to remove mild to severe earwax impactions quickly and safely."
OtoSet "combines and controls the two most popular methods of earwax removal, irrigation and micro-suction."
Helps allow providers to reduce referrals to otolaryngologists.
About SafKan Health
SafKan Health is a medical device startup based in Seattle, WA. In 2021, OtoSet was recognized as a winner of the Hearing Technology Innovator Award. Learn how healthcare providers are reducing referrals and treating more patients at OtoSet.com.
About Signia
Signia aims "to enhance human performance through iconic innovations and consumer-friendly designs that shape the hearing health market." Signia also delivers tools and apps to increase customer interaction and engagement at all levels of hearing aid management. Signia, and its hearing care professionals, enable hearing aid wearers to "not just correct hearing loss but to gain an edge – to Be Brilliant."

Source: SafKan Health, Signia
Image: SafKan Health, Signia