Being an artist who was introduced to Sensaphonics early in his career, composer/guitarist Marcus Eaton is well familiar with the reference sound quality and extreme isolation he gets from his 2MAX in-ear monitors on stage. But it's in the recording studio where he feels his IEMs really shine, according to a press release from the company.
About 10 years ago, Eaton was introduced to David Crosby by a mutual friend, and the pair immediately hit if off musically. After hearing Eaton's songwriting chops and "geeking out together over shared loves like open tunings," Crosby invited Eaton to write, sing, and play guitar on his acclaimed 2014 album Croz, subsequently hiring him as a guitarist and backing vocalist in his touring band.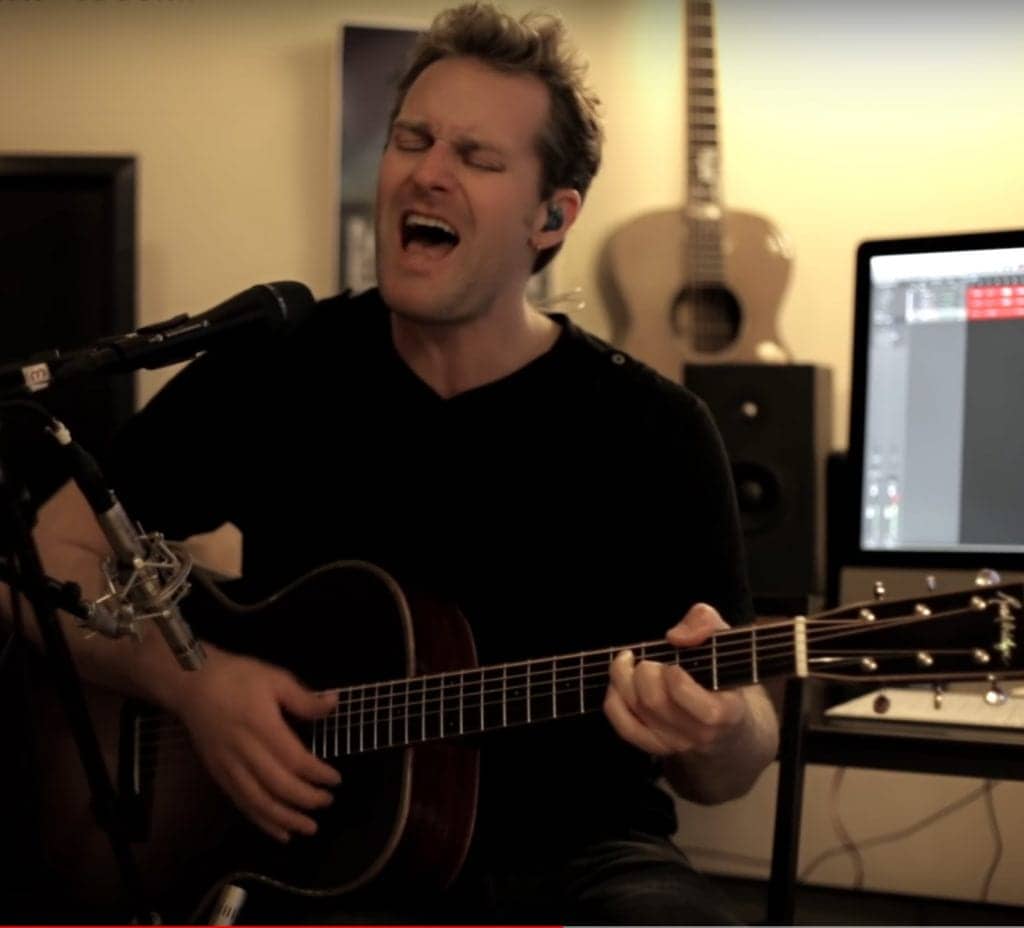 More recently, Eaton composed and recorded the guitar-based portions of the score for the documentary, David Crosby: Remember My Name. The film premiered at Sundance Film Festival, earning a distribution deal with Sony Classics. It was produced by longtime Crosby fan Cameron Crowe and directed by A.J. Eaton, Marcus' brother. Keyboard scoring was the work of Bill Laurance, pianist for the band Snarky Puppy.
Focusing on the open tunings that Crosby is famed for, Eaton composed and recorded the score in his home studio, which features a high, slanted, wood ceiling that Marcus felt created "a great-sounding room." His stereo recording set-up for acoustic guitar was based around a pair of Peluso tube microphones. Interestingly, Marcus felt his 2MAX earphones played a vital role in helping capture his sound.
"This may sound strange, but the 2MAX is actually the most indispensible piece of recording equipment that I have," he said, "and I'm not kidding you. They totally eliminate headphone bleed, so I'm able to turn up the mics and preamps really hot, which lets me capture a really intimate acoustic guitar sound that's totally clean. It's just glorious."
But it's the studio reference fidelity as much as the isolation of the Sensaphonics 2MAX that Eaton really appreciated while recording.
"The goal is to keep the EQ as minimal as possible. With the 2MAX, I can hear exactly what's going on with the low end, which is so important. They make it easy for me to find the right mic placement to get that full, rich sound of the guitar body. I can't imagine recording without them."
Eaton expanded on his quest to create the cleanest possible acoustic guitar tracks. "In the old-school style, where people have headphones on, you're hearing all of this bleed in the recording," he said. "But my music is generally really intimate, and I've found you can make some incredible recordings when you don't have that headphone spill. Because of the isolation of the 2MAX, I've been able to take my recording to a level that's just so high, it's unbelievable. I'll never go back to headphones."
The same techniques come in handy in his own recording. "I'm excited because I just finished a new 6-song EP called Invisible Lines," Eaton noted. "Same situation with the in-ears. I had this amazing mix engineer come in, and he was really impressed with the sound of the tracks because they were just so quiet. The signal is really easy to adjust when you only hear the instrument!"
As a longtime customer, Eaton is a great example of a young artist maintaining his hearing health just by adopting the right technology early in his career, according to Sensaphonics.
"Working with Sensaphonics, obviously they educated me on the basics of smart monitoring," he said. "I also have their Musician Earplugs with 15 decibel filters, which I bring everywhere I go. But for me, it's really about the music. The 2MAX is a tool that allows me to monitor precisely, whether I'm on a concert stage or in my home studio. I love that."
Sensaphonics offered demos and show specials on the 2MAX and their full product line at the NAMM Show. The Sensaphonics booth is located in Hall A, #12111 in the Anaheim Convention Center, January 16-19, 2020. 
Source: Sensaphonics
Image: Sensaphonics