How is Unitron positioning its products?
Unitron Hearing's mission is to deliver products designed to address the everyday problems faced by hearing-impaired individuals. Technology can solve these problems but we need to make sure the technology is not cost prohibitive. We position our products at every technology tier to be the best value for the hearing professional and best investment for the patient.
At the American Academy of Audiology convention, Unitron Hearing will be introducing Liaison, our premium product line. Liaison offers hearing professionals and patients premium technology at a premium value. Liaison, in conjunction with Conversa and Unison, provides a comprehensive portfolio of digital products.
What hearing industry trends are you keeping an eye on?
Over the past several years our industry has witnessed a vast infusion of exciting, technological advances, yet we were unable to increase overall market penetration since the premium technology came with a premium price tag. Don't get me wrong, all successful hearing aid manufacturers will need to carry a comprehensive line of products with a full range of technology and price points. However, we feel we can increase utilization of amplification for hearing aid candidates if we can present an attractive selection of products driven by technology and practicality. Unitron Hearing's significant growth over the past year has been based on delivering feature-rich, value-driven products in each segment of the market.
How does new technology influence what you do, in terms of products?
Unitron Hearing's success can be attributed to focusing on the unmet needs of those with hearing impairment. We utilize state-of-the-art technology to design products that deliver solutions to these specific needs. Technology will continue to be the most important growth driver for our industry, but we must always be able to marry the technology to significant end-user benefits.
---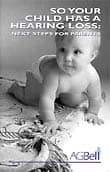 Dave Rajczak
VP of Marketing and Sales
Vivosonic Inc
HR spoke with Dave Rajczak, of Vivosonic Inc, Ontario, Canada, about his company's current product line and future developments.
What does your company specifically manufacture?
Vivosonic develops instruments that improve the clinical efficiency of hearing healthcare practitioners through technological innovation. Our first product, the VivoScan,™ is an advanced clinical OAE audiometer with screening capabilities. In response to our customers' requests, we are developing an Evoked Potential (EP) extension to this instrument to include ABR (Auditory Brainstem Response) and ASSR (Auditory Steady State Response) functions that will broaden applications of our advanced technologies. These systems will include the Amplitrode™, a miniature combination of electrode and optimized EP amplifier.
We also make a custom research instrument for the study of DPOAE dynamics in real time, particularly the dynamics of DPOAE suppression with a unique resolution of 1 millisecond.
What trends are you keeping an eye on in the industry?
The widespread use of Universal Newborn Hearing Screening created the need for devices that would allow fast hearing assessment in infants and facilitate intervention. On the other hand, changes in the aging population demographics will likely increase the demand for hearing health care services. Similarly, there appears to be increasing attention to the prevention of permanent hearing loss. With respect to industry products, our customers are telling us that they want faster test times, but without compromising accuracy, ease of use, or the interpretation of results.
How does technology influence what you do?
It influences our development in that we employ the latest achievements in electronics, signal processing, communications, and software tools—all that to provide clinicians with the best solutions that make complicated tests practical and ultimately improve their clinical efficiency. We also ensure high quality of our products through our Quality System certified to ISO 13485 and CE Mark, and provide customer-friendly technical and clinical-application support to the users of our instruments.