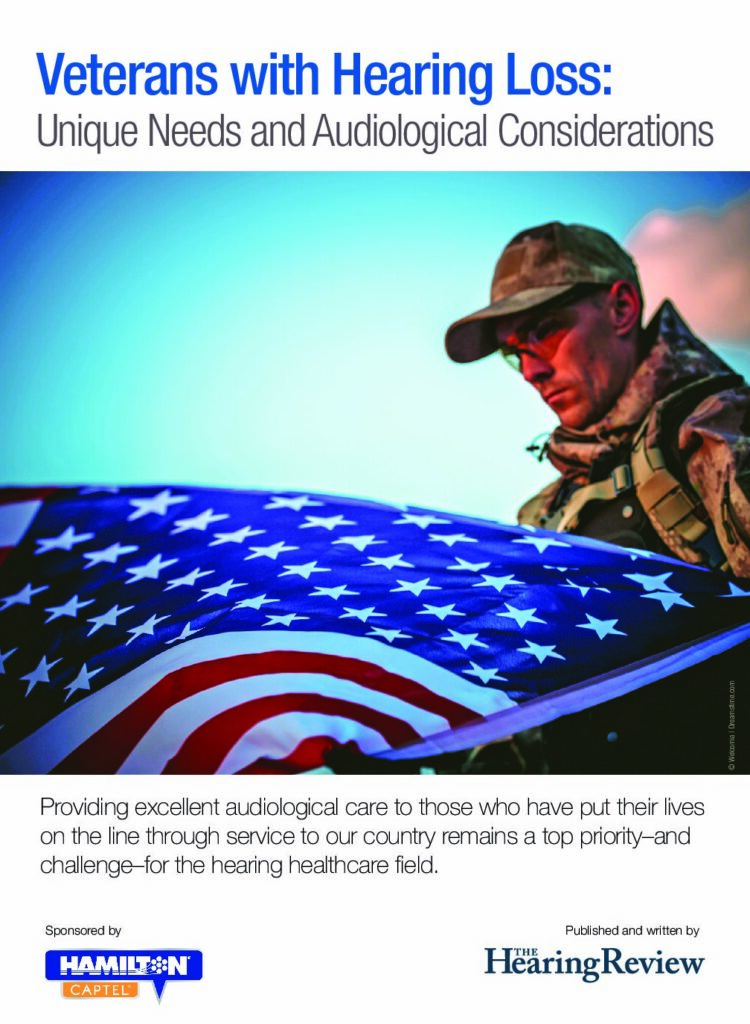 Veterans who have served our country have earned the right to the best care we can give them. Consistently, hearing loss and tinnitus have been the top-two service-connected disabilities among veterans. Veterans are also more likely to report a hearing difficulty than peers in their same age group, but may sometimes be less likely to seek hearing help.
Veterans with Hearing Loss: Unique Needs and Audiological Considerations is a report, written by Hearing Review Editor Karl Strom and sponsored by Hamilton® CapTel®, that reviews the demographics and special considerations that hearing care professionals should keep in mind when treating this important patient population. Featuring comments and research from leading experts like James Jerger, PhD, Richard Danielson, PhD, Colonel LaKeisha Henry, MD, Frank Musiek, PhD, and others, this Special Report is a valuable resource for all hearing care providers and their staff members who see veterans in their practices and clinics.
To read this report, click here or on the image to the right.