The following short articles were written by the respective manufacturers/suppliers in order to provide HR readers with fast, effective information on a wide range of topics, including fitting, diagnostics, unique hearing aid applications, and marketing/business management concepts. These descriptions were provided by the participants upon request of HR. To learn more about these topics, or the products/services featured in the tutorials, please contact the companies directly.
---
Business Management
Audiology.com, which launched in April of 2006, is an online market/meeting place for hearing care professionals, manufacturers, merchants, and consumers. The site is designed to be an asset to both hearing care professionals and the hearing health care community they serve. In order to truly optimize the use of Audiology.com, one must first understand the different areas if the Web site. The site is broken down into four main Sections: Consumer Section, Professional Section, Employment Section, and Industry Info Section.
The Consumer Section has an online store, message boards, professional locator, and a hearing glossary. Membership is always free, so if you are a hearing care professional, you will want to take advantage of our "professional locator" and receive free referrals from consumers who are members of the site. The consumer store carries a variety of accessories and assistive devices for the hearing care communities. Professionals can also respond to messages and questions posted by consumers in the message board area of the Consumer Section.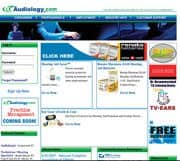 The Professional Section of the site also has an online store which is set up as a "one-stop shopping" type of environment. If you purchase products from Westone, Oaktree, and Warner Tech Care, you can do so in one convenient location without making calls to each of your suppliers.
Professionals can also peruse job postings, post their resumes, and communicate with each other using the professional message boards. Any member can research the latest technologies and find out about the most recent industry-related news in our "Industry Info" section.
Audiology.com was designed to bring manufacturers and merchants closer to hearing care professionals, and professionals closer to consumers. Make sure you take full advantage of all of the useful features of Audiology.com, as we are dedicated to serving the hearing health care community.
Audiology.com
Casselberry, Fla
(407) 657-7100
www.audiology.com
---
Counseling
How to Make the Most of a Counseling Tool
The miracle of a hearing aid is the impact it has on the life of the user. That impact depends on user-expectations and the skills they learn over the first few months.
Counseling plays a major role. Hearing loss breeds uncertainty, and one of our main tasks must be to help our clients develop realistic goals and restore their confidence in being able to cope with situations that have become difficult.
We have some useful tools to help. Visible Speech provides accurate understandable graphs of unaided and aided speech levels generated from the audiogram and a couple of short REM recordings (using digital speech or perhaps live voice recording from the client's partner).
With the hearing aid in place, the client may not only hear better, they can see why and where there is a difference. We can use the same screen presentation to explain situations such as restaurants, noisy places, or a walk in the park. Comparing different aids, or different settings on the same aid, or demonstrating monaural versus binaural aids is just as easy.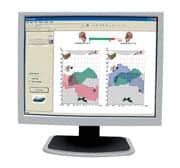 Visual reinforcement confirms the hearing aid user's belief that this is a real change and not just something that will disappear when they leave the practice. We can even print out the graphs for them to take away.
Real ear measurements have given rise to a lot of discussion, but they are the only measure of intensity where it matters. They help us to make informed decisions and not rely on the manufacturer's first-fit data.
By knowing what is going on in the ear and programming the aid from the patient's viewpoint, we improve the service to our clients. And with Visible Speech, your patients can take part in that process.
Visible Speech and REM are modules for the Affinity.
Interacoustics
Eden Prairie, Minn
(800) 947-6334
www.interacoustics-us.com
---
Fitting Tips
How to Individually Personalize a Fitting with Bernafon ICOS micro
With the introduction of ICOS micro, the newest and smallest member of the ICOS product family, Bernafon continues its success story of personalized hearing systems. ICOS micro is tiny in size, but provides the same advanced technology based on Lifestyle Driven Technology, which is integral to the complete ICOS product family.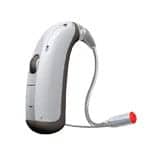 The first truly personalized hearing system. Ever since the introduction of hearing instruments, the challenge has been to overcome the difficulties associated with the unique listening needs of every individual, and to provide a solution that compensates specifically for these. The introduction of ICOS revolutionizes the relationship between the hearing care professional and the client. Bernafon's unique Lifestyle Profile technology ensures the personalization of the hearing system fitting process and delivers performance designed to fulfill the client's listening needs and preferences.
Identifying and meeting the client's needs. Together with the client, the hearing care professional identifies the major hearing challenges and the listening environments most often encountered. Through the comprehensive, software-driven Lifestyle Profile tool, the individual's main listening goals are targeted and implemented into the fitting process. This information is incorporated into the ICOS hearing system to automatically establish a configuration that is tailored to meet the client's unique needs and preferences.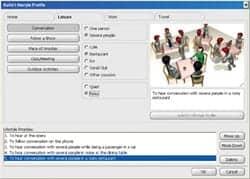 Lifestyle-driven technology for maximized hearing benefits. The Lifestyle Profile provides the basis for the fully adaptive Audio Navigation Program, and automatically assigns dedicated programs with the appropriate configurations and features to meet the specified listening goals of the wearer. The result is a truly personalized hearing instrument fitting.
Swiss pioneer in innovative hearing technology. For 60 years, Bernafon has been a leader in the development of solutions for hearing impairment. Bernafon is based in Bern, Switzerland, and is represented in over 60 countries around the globe.
Bernafon LLC
Somerset, NJ
(888) 941-4203
www.bernafon.com
---
How to Troubleshoot Hearing Aids
The FONIX Troubleshooter is a new NOAH module for the FONIX 7000 and FP35 hearing aid analyzers. It allows the clinician to perform quick and easy coupler measurements that will help determine if the hearing aid is in need of repair or replacement. The ANSI and Profiler (an advanced alternative to ANSI) automated test sequences are available.

Use FONIX Troubleshooter after a hearing aid programming to establish a good baseline. If the patient comes back to the office complaining that the aid doesn't work as well as it used to, a second test can be run quickly to determine exactly how the aid has changed. Use "On Top" to perform this measurement while the hearing aid programming software is open! Here's how: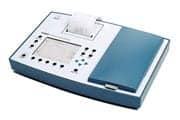 Open the FONIX Troubleshooter in NOAH.
Enable "On Top."
Open the hearing aid programming software and program the hearing aid as usual. (We highly recommend using real-ear measurements!)
After the fitting is complete, connect the hearing aid to a coupler, and place in the FONIX 7000 or FP35 hearing aid analyzer sound chamber.
Run "Profiler" using the FONIX Troubleshooter. This will test the frequency response using the Digital Speech signal at soft, medium, and loud levels. Equivalent Input Noise, Maximum Output, Battery Current Drain, and Harmonic Distortion are also tested.
Save the test results into NOAH and print the results to paper, if desired.
The next time the patient returns to the clinic, repeat the Profiler test. Find out exactly how the hearing aid characteristics have changed without needing to send it back to the manufacturer or repair lab.
You can also use the FONIX Troubleshooter to demonstrate to the patient the difference between an old hearing aid and a new hearing aid. Show off the improved frequency response, distortion, or noise measurements of the new hearing aid.
Frye Electronics
Tigard, Ore
(800) 547-8209
www.frye.com
---
How to Expand the Range of Fittings with Open-Fit Hearing Instruments
Open fittings are becoming increasingly popular due to the key advantages that they have over conventional hearing instrument solutions. In addition to comfort, occlusion is eliminated and a more natural sound experience results from a standard open fitting with a mini-tube. However, open fittings have had one significant limitation: They could only be used to treat one type of hearing loss—until now.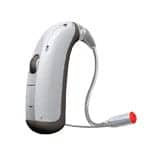 Hansaton has introduced Leonardo Natural, bringing cutting-edge receiver-in-the-ear technology to its award-winning 16-channel hearing instrument. Leonardo Natural allows you to combine the great advantages of a truly open fitting with the ability to treat a wide range of hearing loss, without sacrificing any of the high-end features you are accustomed to from Hansaton's Leonardo instruments.
Leonardo Natural's receiver-in-the-ear technology accomplishes more than just increased gain in the lower frequencies for open fittings. It also eliminates negative acoustic phenomena like resonance, variations in impedance, and limitations to high-frequency output that occur with a standard open-fitting mini-tube. The result is a broadband signal that will treat mild to moderately severe hearing loss across the entire frequency spectrum.

While there are other products that offer a receiver-in-the-ear solution, Leonardo Natural offers a truly open fitting by securing the receiver in the ear canal with the aid of a stabilizer, instead of utilizing an ear olive or umbrella. The lead wires and the stabilizer are covered with a special plastic that maximizes comfort and ensures the best possible fit. Leonardo Natural's receivers come in three different lengths to allow you to consider the depth of the ear canal and hearing loss when positioning the receiver for each individual patient.
The receiver also features a 3-step wax and moisture protection system. The first step is the exchangeable, dome-shaped wax guard, followed by the Cerumen Accumulation Area (CAA) which prevents wax from entering the receiver. Finally, a sieve-style barrier offers a third level of protection against wax and moisture.
Hansaton's Leonardo Natural is the solution for treating complex hearing losses with an open fitting and the benefits of adaptive directionality.
Hansaton Hearing Systems
Tampa, Fla
(866) 449-9757 www.hansatonusa.com
---
How to Connect your Patients to "Far World" Sounds
Individuals with hearing loss often have difficulty using their hearing instruments with audio devices, such as mobile phones and personal stereos. In addition, wireless audio applications are becoming increasingly common with most taking advantage of Bluetooth technology to transmit the signal. To date, most hearing instruments have not been able to provide access to Bluetooth signals.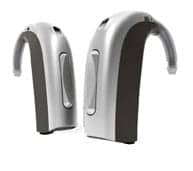 Oticon has recently introduced the Epoq hearing instruments and a companion device, the Epoq Streamer. The Epoq device represents the next step in hearing instrument design by providing the first solution that treats the auditory system as a whole, not just the individual ears. When the Epoq hearing instruments are used with the Streamer device, high quality wireless access to mobile phone and other audio signals can be provided. No longer does the hearing instrument wearer need to worry about digital "buzz" or feedback when talking on a mobile phone.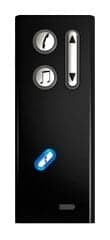 As part of the fitting process, the Streamer device is "paired" to the user's mobile phone, establishing a unique connection that provides secure communication between the devices. The Streamer, about the size of an iPod, is typically worn around the neck. When the user receives a phone call, the Streamer receives the incoming call from the phone via a Bluetooth signal. This signal, in turn, is wirelessly sent to the Epoq hearing instruments via Oticon's EarStream technology.
The user simply pushes a button on the Streamer to accept the call, and hands-free communication can begin. The user's voice is picked up by a microphone on the Streamer, allowing the mobile phone to remain in the pocket, on a table, etc. The Streamer can also wirelessly transmit signals such as music from Bluetooth-enabled players. Alternatively, the user can connect to devices via a hardwired audio jack.
The Epoq and Streamer instruments represent a quantum leap forward in wireless connectivity. The user is provided with binaural communication between hearing instruments at previously unseen speeds and access to audio signals from many multimedia devices through use of the Streamer device.
Oticon Inc.
Somerset, NJ
(800) 526-3921
www.oticonusa.com
---
How to Amplify Your Business with Audéo
To overcome the negative stigma generally associated with hearing instruments, Phonak has created a new product category — Personal Communication Assistant (PCA).
The Audéo PCA is the new high-tech accessory designed specifically for the Baby Boomer market. The primary requirements of this new target population are improved speech clarity and enhanced understanding in background noise. Audéo is uniquely suited to provide both of these benefits.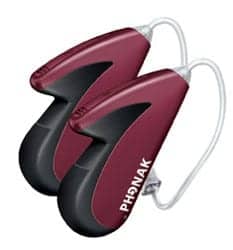 Designed to address the speech intelligibility challenges of consumers with mild to moderate high-frequency loss, the CrystalSound feature in Audeo provides high-fidelity hearing. An extended range of high frequencies optimally amplifies the subtle but crucial consonant sounds and enhances enjoyment of music. CrystalSound increases spontaneous acceptance of Audéo by younger consumers who have not accepted traditional hearing systems.
The unique shape of Audéo also changes the mindset of what a hearing instrument looks like. The ergonomic shape is virtually invisible when worn, but when shown to consumers it is described as "some type of Bluetooth device." Audeo is tiny, yet still accommodates a 312 battery.

The shape is also designed for optimum placement of dual microphones—in the horizontal plane—to maximize the effects of digital SurroundZoom. Baby boomers are dynamic people who must communicate effectively in a variety of challenging listening environments. Digital SurroundZoom automatically and instantly senses and selectively suppresses multiple noise sources. The multibase automatic program selection of AutoPilot and multichannel beamforming capabilities mean that Audéo offers one of the most sophisticated automatic directional microphone system available in the industry.
The two-tone housing complements the high-tech design. Consumers can choose from 15 appealing color combinations with fun, consumer-friendly names like Classic Caddy, Crème Brulee, and Green with Envy.
Instantly fit with multiple CRT xReceiver lengths and domes, consumers are able to experience the advantages of Audéo right from their first visit. It's the ultimate tech accessory for active discerning consumers.
Phonak Hearing Systems
Warrenville, Ill
(800) 777-7333
www.phonak.com
---
How To Perform Integrated Real Ear Measurement in 5 Easy Steps
The new Destiny 1600 from Starkey Laboratories is the first and only hearing aid that allows you to perform Integrated Real Ear Measurement as part of a 2-minute fitting. The following 5 steps are all it takes to perform this highly acclaimed technological advance:
Step 1. The probe tube is marked at 4 points for easy placement.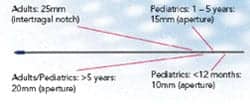 Alternately, you may place the probe tube along the side or through the vent of the hearing aid, and extend the probe tube approximately 5 mm past the tip of the instrument. Mark the probe tube for placement at the aperture of the vent or ear canal to ensure the correct depth is achieved for an accurate measurement.
Step 2. Connect and read the device in Inspire OS.
Step 3. Auto Path will launch, and the hearing aid microphone will mute. "Integrated Real Ear" is selected by default.
Step 4. Insert the hearing aid and probe tube. Note instructions on the Inspire OS screen.
Instruct the patient to remain quiet during the Integrated Real Ear signal presentation and measurement. Click "Next."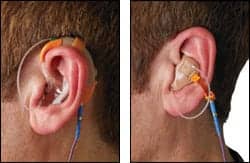 Step 5. For custom devices, remove the probe-tube prior to proceeding to the next step in Auto Path. For BTE devices, remove the probe tube, orange earhook, and orange microphone band. Connect the desired earhook prior to proceeding to the next step in Auto Path. Click "Next" to apply the Measured RECD information. When the Auto Path routine is complete, select "Close."
Starkey Laboratories
Eden Prairie, Minn
(800) 328-8602
www.starkey.com
---
How to Improve User Satisfaction with Custom Earpieces for Slim-Tube BTE Fittings
There is no doubt that, with the introduction of the GN Resound Air 60 and similar devices approximately 4 years ago, the way we fit hearing instruments changed completely. With the cosmetic advantages of a mini-BTE using thin receiver tubing, combined with an dynamic feedback algorithm, audiologists and dispensers had a device they could fit on sloping hearing losses—without the fear of occlusion. And these types of instruments had the potential of being fit "off the shelf," requiring only the initial office visit.

Shortly after these types of instruments were introduced, the need for custom-fit earpieces became apparent. Dispensing professionals desired better earpiece retention, easier insertion, and if possible, more available gain. Many noted that a "custom fit" would help justify the costs of the instruments themselves.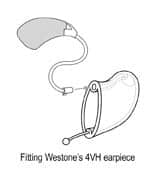 In response, Westone Laboratories created a variety of custom-fit earpieces specifically designed for slim-tube/open fittings. Our flagship open earpiece is style #4VH, a clear acrylic, hollow CIC earpiece designed to accept a tight friction fit of your stock slim tube. No tubing cement is required, so re-tubing is a snap. The 4VH is acoustically transparent, leaving the natural ear canal resonance essentially unaltered. This earpiece is perfect for those with normal to mild losses in the low frequencies, and up to a moderately severe loss in the highs.
In addition to the 4VH, Westone offers several other open earpiece styles in a variety of material/color options. To see them, visit the link on our Web site. And, as a custom earpiece lab with almost 50 years experience, if you don't see the exact style you are looking for, we can probably build just what you are looking for.
Correspondence: Richard Anesko, MS, is a staff audiologist at Westone Laboratories involved in the development and verification of new earpiece designs. He may be reached via email at.
Westone Laboratories
Colorado Springs, Colo
(800) 525-5071
www.westone.com
---
Marketing
How to Increase Your Sales by an Average of 24%
Research has shown that one of the primary reasons patients do not purchase the hearing instrument they need, or even seek an initial consultation, is concerns with cost. Proactively offering and promoting the availability of CareCredit No Interest and Low Interest Payment Plans can encourage more patients to come in for an examination and help more say "yes!" to your hearing care recommendations.

When patients have the opportunity to comfortably pay for their hearing instrument over time with CareCredit, research has shown that:
Practices experience a 24% increase in hearing aid sales;
The average selling price increases an average of $1,300;
Return rates are reduced 75%.
Offering CareCredit is simple and only takes a few minutes. With high approval rates and instant credit decisions, patients can immediately move forward with the hearing instrument you recommend without delaying or compromising care. CareCredit provides on-going team training and a wide variety of resources, including sample scripts and display materials to enhance patient communications. Plus, with CareCredit, the practice receives payment in two business days and the practice has no responsibility if the patient delays payment or defaults.
CareCredit is a GE Money company and is the most widely used and most respected patient financing company in health care. The company is currently used by more than 80,000 practices throughout North America, and has helped more than 7 million patients get the care that enhances their lifestyles.
CareCredit
Anaheim, Calif
(800) 300-3046, ext 4519
www.carecredit.com
---
How to Ask the Three Questions that Will Immediately Increase Your Sales
Even a gifted hearing care professional can have a difficult time leading patients to choose the right instrument for their hearing loss. It is sometimes difficult to remember that different brands or industry buzzwords mean nothing to a patient in need. When discussing your recommendation with your patient, do not dwell on the technical aspects of the purchase. Instead, learn to ask these three simple questions:

What's the one thing you wish you could clearly hear? This question plants a vision in the patient's mind. The wish may be to participate in conversations with family and friends, to hear the sermon at church, or even to understand the bid on the Price is Right. By asking this question, you enable the patient to envision a future with the right hearing instruments.
If we can make it affordable for you, would you like the best hearing instrument available? Everyone wants the best. Most of us just don't think we can afford it. By asking this question, you open the door to discuss affordable options for the purchase of high technology instruments. Thousands of hearing care professionals have increased sales by offering payment options through The HELPcard®.
Which is more important to you, no interest or low interest options, or a small monthly payment with no set payout time? Every patient has a different financial situation. By asking this question, you find out upfront the right option to discuss in depth with your patient.
The HELPcard has provided easy to budget payment options for the past 23 years. Flexible 3, 6, 12, or 18 Month No Interest Options and additional Low Interest options are available. Affordable financing coupled with excellent service makes The HELPcard a great choice for both you and your patients.
To learn more about The HELPcard, call today! Becoming a HELPcard merchant is both fast and easy.
The HELPcard®
Springdale, Ark
(888) 750-6793
www.helpcard.com
---
How to Use Batteries to Benchmark Your Practice
While hearing care professionals sell 100% of the hearing instruments in the US, only 50% of patients purchase their batteries through their professional's office. Many professionals have found that batteries are a useful tool in a patient retention program. MarketTrak VI reports that 37% of hearing aid sales were to existing users. Having a healthy battery program can be an important factor in ensuring that existing users maintain contact with their professional.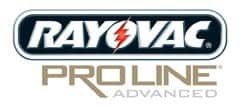 Benchmarking your battery business helps you understand how many patients actually purchase their batteries from your office. If your patients go somewhere else to buy their batteries, will they return to your office to buy their next aid?
Benchmarking your battery business. Fill in your office's hearing aid and battery sales to determine how many of your patients buy their batteries from your office:
Total Hearing Aid Sales
_____ Number of aids sold current year (to date plus projection)
_____ Number of aids sold in Year 2
_____ Number of aids sold in Year 3
_____ Number of aids sold in Year 4
_____ Number of aids sold in Year 5
_____ Total Hearing Aid Sales (5 years)
Hearing Aid Battery Sales (in battery cells)
_____ Current Year (to date, plus projection)
The average hearing aid will use 27 batteries per year, so…
_____ Total Hearing Aid Sales (5 years)
x 27 (multiply # batteries used per year)
_____ (equals) Potential Battery Market
To calculate your office's percentage battery market share…
_____ Your Hearing Aid Battery Sales (per battery cell)
_____ (divide) Potential Battery Market
_____(equals) Your Office's % Market Share
Your office's battery market share will tell you what percent of your customers are purchasing their batteries through your office.   A lost battery customer may mean they will go somewhere else to buy their next hearing instrument.
Rayovac has developed a marketing program that can help you retain your battery patients. Call us to find out how the world's longest lasting battery can help you grow your business.
Rayovac Corp
Madison, Wis
(800) 356-7422
www.rayovac.com
---
Patient Care
How to Treat Your Patients' Needs Holistically
Nearly every field of medicine now treats a patient in a holistic manner. You wouldn't treat a clogged artery without also addressing the greasy pizza and chicken wings in a patient's daily diet, would you? Too often, in hearing health care, it seems the idea of looking at all factors of a patient's life go overlooked when trying to fit a patient for hearing aids.

Now, that's not to say that a patient who needs hearing aids shouldn't get them; they should. But, what about the other aspects of a patient's life? What about the time between taking off a hearing aid and bed? Do we expect there to be no phone calls, no television, no communication? Or what about the time after a long day in noisy environments, when a patient may simply just want some quiet time? We can't expect a patient to wear their hearing aids 24 hours a day, 7 days a week, even though getting as close to that as possible is the ideal.
At the same time, you are faced with time constraints, insurance pressures, and the desire to give your patients the greatest benefit: hearing aids. It is understandable that it sometimes becomes too easy to look at patients with a narrow-banded focus, rather than a focus that takes into account the periphery of their lives.
Clarity has built an industry out of focusing its core product development on those items that can help round out a patient's listening experience. Nothing gets made without first asking, "Can this improve a patient's quality of life?" We know we aren't a replacement for hearing aids, and we wouldn't try to be. Clarity is about those items that can complement the products and services you currently offer in your practice.
Think about it: Instead of a patient frustrated that it takes too long to put a hearing aid in to answer a phone late at night, they use an amplified telephone and never associate a hearing aid with that frustration. Rather than getting fed-up that they can't hear the television in bed, they simply use wireless television amplification.
Clarity has built a unique tool to allow hearing care professionals to provide the solutions that treat the whole patient. With www.clarityaudiology.com, there isn't any stocking of products; there isn't any worry about processing returns; there's no need to lock up working capital to provide solutions that suit your patients and their unique lifestyles. From the C120 (a wireless TV amplification device with telephone ring notification) to the C2210 corded amplified telephone, you know you are receiving products that do exactly what they claim, perform as expected, and are backed by the world-class service and support of Clarity.
It's a solution that benefits your patient, makes a happier patient, and provides you with an immediate return on the small amount of time it takes to treat your patient in a holistic manner. So, become a part of the whole solution, and discover us today.
Clarity
Chattanooga, Tenn
(877) 5-CLARITY
www.clarityaudiology.com
---
Resources
How to Access Important Hearing-Related Information and Breaking News on the Internet
The Internet just got more useful for hearing care professionals. The Hearing Review has expanded on its considerable online offerings with even more features that include the HR Insider weekly e-newsletter, new Calendar and News offerings, archived and searchable content, and an interactive "Expert Insight" section.
Located at www.hearingreview.com, the HR Homepage provides access to the world of hearing health care, including: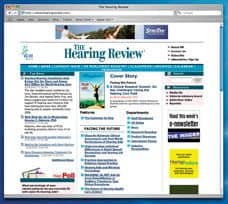 The latest industry news, as well as wire and Reuters' news;
A new Calendar of Events section;
The latest available issue, including all feature articles, technical reviews, and useful departments like Industry Personalities, Information Please, and Product Showcase;
An excellent keyword search engine for looking up subjects and authors, as well as finding products and resources;
The HR Worldwide Registry for easy online access to the entire global industry of hearing care companies and products;
A Resources section that lists organizations and other information outlets for dispensing professionals and consumers;
The Monthly Readers' Poll;
"Expert Insight" section that allows you to pose questions to prominent people within the hearing industry and receive their responses online.
Easy links to HR's sister magazine, Hearing Products Report.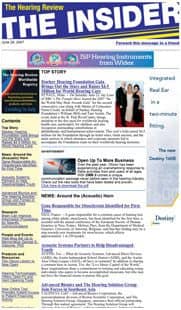 Additionally, each Thursday, the HR Insider is broadcast via e-mail to all of HR's readers who sign up on the Web site to receive it. The HR Insider features up-to-the-minute news, research, resources, and statistics pertinent to the world of hearing health care. To start receiving your weekly edition, go to the HR Web site and click on "Read This Week's Newsletter" then click on the subscribe box at the bottom of that page.
Get your hearing-related news from the news outlet that you've relied upon for years: The Hearing Review.
The Hearing Review
Los Angeles, Calif
(310) 642-4400
www.hearingreview.com
---
Testing
How to Conduct ABR in Children Without Sedation
Auditory brainstem response (ABR), the most widely used auditory evoked potential (AEP) test, often required sedation or anesthesia in infants or young children—due to muscular artifacts. The Vivosonic Integrity™ System resolves this problem.
Integrity™ employs many innovations: patented Amplitrode® amplifier collects AEP responses in-situ and protects from electro-magnetic interferences with no shielded room (Faraday cage). The Vivolink™ Wireless-communication instrument operates freely from power-line noise. Kalman filtering, a patented digital signal-processing algorithm, enables testing in non-sedated, even active patients, such as feeding infants and playing children. Hence, Integrity™ is also ideal for testing patients with autism, cerebral palsy, sleep apnea, and other physical and mental challenges.
With Integrity, you can do cochlear (versus retro-cochlear) diagnostics with air- and bone-conducted click-evoked ABR, estimate thresholds with tone-burst ABR, and test for Menieré's disease with electrocochleography (ECochG). You can also do hearing screening and assessment with distortion product otoacoustic emissions (DPOAE) and transient otoacoustic emissions (TEOAE).
As no electro-magnetically shielded room is required, you can record clear ABRs in virtually any clinical setting: neonatal intensive care unit (NICU), operating room (OR), hospital ward, school, general office, etc.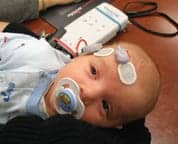 Not only can you obtain clear responses in virtually all patients and clinical settings, but you can also provide an unprecedented convenience to the patient: An infant can rest in a car seat, stroller, on the caregiver's lap, or in a bassinet or NICU incubator while you test from an up to 30-foot (10 m) distance. A toddler can wear the VivoLink™ in a toy backpack during the test while playing, drawing, or watching a cartoon.
You can free your patients from the risks of sedation and anesthesia for ABR, making AEP tests available to all, save costs, and elevate the level of patient care.
Vivosonic
Toronto, Ont
(877) 255-7685
www.vivosonic.com