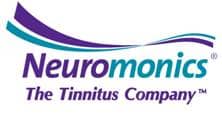 Neuromonics Inc, Westminster, Colo, manufacturer and distributor of tinnitus treatment devices, has signed a reseller agreement with AuDConnex. AuDConnex will obtain special pricing, marketing, and other support on all Neuromonics products for its members, according to Neuromonics CEO Eula Adams. The AudConnex buying group provides competitive pricing on audiology products to members, and offers training and education on practice management and advances in technology that impact the audiology industry.
"Agreements such as the one with AuDConnex allow more audiologists and hearing aid providers, and more consumers, to hear the good news about tinnitus relief," says Adams. "AudConnex will serve as an essential partner to Neuromonics, delivering the miracle of tinnitus relief to more tinnitus sufferers."
Neuromonics manufactures and distributes FDA-cleared medical devices to treat tinnitus. Globally, tinnitus affects an estimated 10-15% of the population. In the United States alone, more than 50 million people suffer from the condition, according to the American Tinnitus Association. Usually brought on by exposure to loud noise, tinnitus is especially significant among people serving in the military, with more than 34% of returning veterans from Iraq and Afghanistan suffering from the condition.
Neuromonics products use calming, relaxing music embedded with a neural stimulus that interacts with the tinnitus perception. The music engages the auditory pathways to promote neural plastic changes. Over time these changes help the brain to filter out the tinnitus perception, reducing tinnitus disturbance, and providing long-term relief from symptoms. The compact devices are simple to use, function much like familiar consumer music players, and fit easily into patients' lifestyles.
Source: Neuromonics Inc