The year 2007 brought with it many new products, events, and landmarks to the hearing industry. As the year comes to a close, The Hearing Review asked several companies to comment on what they viewed as their major achievements, milestones, and corporate highlights during 2007, and what products, services, and announcements might be expected from their companies during 2008. Here's a look from their perspectives on the past year and the year to come. Additionally, the "HR Headlines" provide a sampling of just a few of the news items, announcements, and related articles that made it onto the pages of HR during 2007. For more information on these companies' products and offerings, use the contact information at the end of each company entry, or use the circle numbers that correspond to the Reader Service Card found in this issue.
AHAA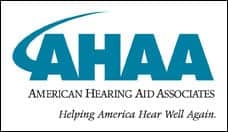 Looking Back at 2007…
American Hearing Aid Associates (AHAA) is the industry's leading provider of business and marketing planning services. Founded in 1995, AHAA offers its nationwide network of more than 2,000 independent hearing health care professionals (Associates) a virtual franchise without loss of their autonomy.
At its annual convention in February, AHAA unveiled several new initiatives. One was a new Acquisition/Expansion Network (AEN) that helps Associates grow their practices to multi-million dollar levels with improvements in organizational design, hiring, training, tracking, operations, and finance.
Another was enhancements to its Strategic Solutions services, which provide direct help for Associates in identifying and buying other independent practices that are for sale.
This year, AHAA also formally launched its ExecuTrak Reporting System. It presents financial and nonfinancial performance data compiled on similar-size practices in the industry and within the AHAA network. Comparing the data to their own, Associates can then create specific plans to improve their own practice's performance.
In AHAA's Performance Network (PN), small noncompeting groups of its Associates continue to meet regularly in their local regions to discuss common issues. Goals include improving effectiveness and profitability.
Moving Forward to 2008…
AHAA will hold its 12th Annual Convention February 20-23 in Orlando. More than 450 will attend a program focused on all aspects of running a practice.
Additionally, AHAA will refurbish its AHAABizlink Website; new services will include online training courses. AHAA will continue expanding services for its AEN and PN members, including additional branded marketing campaigns. AHAA also plans new training courses for directors of operation, practice development managers, and telemarketers.
Contact AHAA today to join its dynamic network of Associates.
American Hearing Aid Associates
West Chester Pa,
www.ahaabizlink.com ; 800-984-3272
HR Headlines
• "Good to Great Persuasive Presentations," by Renee Erno, BS, BC-HIS. October 2007 HR.
• AHAA Providing Benchmarking Data to Its Members. July 5 HR Insider.
• HealthAllies Partners with AHAA. January 4 HR Insider.
• 11th Annual AHAA Convention Held in Las Vegas. April 19 HR Insider.
• AHAA Expands Strategic Solutions Services. March 8, 2007 HR Insider.
---
AUDIOSCAN

Looking Back at 2007…
The year 2007 was a banner year for Audioscan; we introduced a successful new advertising campaign, conducted over 40 workshops nationwide, and had another year of significant growth! More and more people are realizing that a hearing instrument fitting system is a business necessity and that the Verifit and RM500SL are best-in-class products.
Moving Forward to 2008…
In 2008 we will introduce Viewport, your window to digital hearing aid performance. For the first time you can fully characterize digital instrument performance on one screen or printout. Audibility, directionality, noise reduction, and feedback management are all covered. This "snapshot" of digital performance will become the industry standard for evidence-based practice. As with all Audioscan software updates, Viewport is a free download!
In 2008, we want people to take a fresh look at Audioscan digital instrument fitting systems because, just as digitals have revolutionized the hearing aid industry, we've revolutionized the testing, fitting, and counseling for digital aids.
Call your representative for a quick demonstration. You won't be disappointed!
Audioscan
Dorchester, Ontario
www.audioscan.com; (800) 265-2093
HR Headlines
• IHS and ADA Convention Preview. September 2007, p 68.
• Sensory Hearing Loss Simulator. May 2007 HR Product Showcase.
• Audioscan Holds Annual Breakfast at AAA. May 2007 HR News.
• HR 2007 Web Site Review. January 2007, p 54.
• AAA Preview. March 2007 HR, p 52.
---
BERNAFON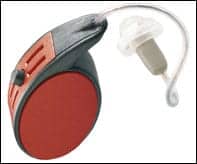 Looking Back at 2007…
The sophisticated and innovative design of Bernafon's brite hearing system radically reinvents the perception of hearing aids. The system combines latest hearing instrument technology and benefits with a revolutionary product design. And, for this outstanding innovation, brite has received one of the most coveted design prizes worldwide: the "red dot'" award.
Bernafon has applied this innovation to a device of the highest functionality and sound quality. brite utilizes Bernafon's unique Lifestyle Profile where information about the client's individual listening needs and priorities is assessed during the fitting and used throughout the fine-tuning of the device. brite features advanced sound processing with Personalized Audio Navigation™, which continuously extracts relevant environmental information and automatically chooses the optimal response even in the most challenging situations. In combination, these features assist in meeting the primary hearing aim—high-level speech understanding in any listening environment. For the user, the result is a highly advanced hearing system that can be worn with flair and confidence, in terms of both cosmetics and performance.
Moving Forward to 2008…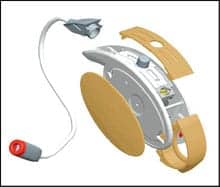 Joseph Lugara was recently appointed as chief operating officer and president for Bernafon, LLC, and he will be responsible for business execution, financial results, operational performance, and the overall development and growth strategy for the company, reporting to Erich Spahr, global CEO and president of Bernafon AG.
This is an exciting time for Bernafon US as the company moves forward with brite, one of the most innovative hearing instruments to hit the US market. Early sales results for the company have shown brite to be a hit, and the product's iconic design is attracting great interest.
Bernafon LLC
Somerset, NJ
www.bernafon-us.com; (800) 941-4203
HR Headlines
• "Achieving Complete Personalization Using the Lifestyle Profile," by Tania Sultana, BSc, DipAudMAudSA, and Neil Hockley, MScAud(C). May 2007 HR.
• Bernafon Wins Prestigious Red Dot Award. October 25, 2007 HR Insider.
• Bernafon Names New COO, President. October 22 HR News.
---
FRYE ELECTRONICS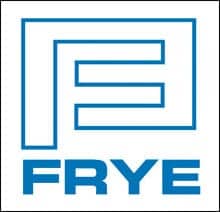 Looking Back at 2007…
Frye Electronics has made substantial additions to its offerings in 2007, including:
FONIX 7000 Hearing Aid Test System. The 7000 has a newly designed integrated probe microphone that is light, adjustable, and very convenient. We've also added new Visible Speech software for performing real-ear measurements using live speech, and expanded the available default settings for an improved user interface.
FONIX NOAH Module. The FONIX NOAH Module provides a great Windows-based interface to FONIX test equipment. The new On Top mode allows you to program your hearing aid while performing real-ear and coupler measurements simultaneously without needing to switch between programs. We've also made great improvements to the Auto Test capability of the program.
FONIX Troubleshooter. This is a completely new NOAH software product for performing ANSI and other automated coupler testing. This software is designed to provide a baseline for the hearing aid after it has been programmed for future troubleshooting purposes.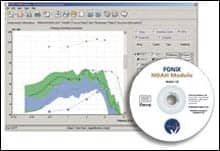 Moving Forward to 2008…
We are pleased to announce a new partnership with National Acoustics Laboratories (NAL) in Australia in the release of a new product called HEARlab. HEARlab will initially be capable of performing unaided and aided cortical measurements using puretone and speech signals. This will be especially useful in testing infants and small children. HEARlab will later be expanded to include other types of audiometric testing.
We expect to put the DSL 5 formula into our FONIX NOAH Module early in 2008. The NOAH Module can be used with all of our existing analyzers, including the 7000, and the FP35. The FP40 will require the addition of the RS232 connection, if a particular unit does not have it.
Please join our users email list to receive product updates as they occur! See our Web site www.frye.com for more details.
Frye Electronics
Tigard, Ore
www.frye.com; (800) 547-8209
HR Headlines
• Gordon Stowe: A Remembrance by George Frye. November 22 HR Insider.
• "How to Troubleshoot Hearing Aids." June 2007 HR, p 50.
• NOAH-Compatible Audiometer Module. March 2007 HR, p 68.
• IHS and ADA Convention Preview. September 2007 HR, p 70.
• AAA Preview (Fonix 7000 and FP35). March 2007 HR, p 54.
---
GN RESOUND

Looking Back at 2007…
In 2007, ReSound pioneered breakthrough technology again with the introduction of ReSound Azure. ReSound Azure was developed based on research conducted by Walter Reed Medical Center. The most sophisticated hearing instrument on the market, ReSound Azure introduced unrivaled flexibility with Natural Directionality and our Environmental Optimizer to better help hearing health care professionals who seek the best solution for even the most challenging patients.
Moving Forward to 2008…
Mid-year, Bjorn Christ took over the helm as president of ReSound North America. Bjørn is focused on making ReSound the easiest company to do business with. Under Bjorn, ReSound will be the company that best understands what hearing care professionals need and delivers more solutions to meet those needs.
Prior to joining the North American division, Bjørn was General Manager of ReSound Japan. Bjørn began with ReSound in 2001 as vice president of business development, leading activities related to the corporate acquisition and integration of ReSound, Danavox, Royal Philips, Viennatone, and Beltone.
Bjørn held positions with consulting firms McKinsey & Company and PricewaterhouseCoopers before joining ReSound. He has been published in the Journal of National Economics and is a sought-after advisor by international companies on strategy and change management. Bjørn earned a master's degree in Macro-Economics and Finance and a bachelor's degree in Computer Science from the University of Copenhagen. He has also studied at MIT, Institut Francais, and Copenhagen Business School.
GN ReSound
Bloomington, Minn
www.gnresound.com; (800) 248-4327
HR Headlines
• "The Learning Hearing Aid: Common-Sense Reasoning in Hearing Aid Circuits," by Tjeerd M.H. Dijkstra, PhD; Alexander Ypma, PhD; Bert de Vries, PhD; and Jos R.G.M. Leenen, MScEE. October 2007 HR.
• GN to Retain ReSound as a Business Unit. November 22 HR Insider.
• It's Official: Sonova Holding (Formerly Phonak Holding) Pulls Out of Deal to Purchase GN. August 23 HR Insider.
• GN ReSound and HearingMed Announce Partnership. April 5 HR Insider.
• AAA Preview. March 2007 HR, p 54.
• IHS and ADA Convention Preview. September 2007 HR, p 71.
---
GN OTOMETRICS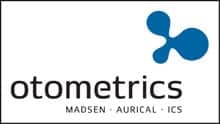 Looking Back at 2007… The year 2007 brought several introductions from Otometrics, including the software universe OTOsuite™, a new USB-based HI-PRO, and a compact light bar for the Chartr 200 VNG/ENG system. All products created substantial interest in the market, most notably the revolutionary OTOsuite.
OTOsuite is a software universe connecting individual diagnostic and fitting instruments. With a single click in or outside NOAH, OTOsuite gives the user direct access to immittance, audiometry, speech mapping, and simulators. The result is a more efficient and time-saving clinic workflow.
A key benefit is the advanced reporting functionality or capability. OTOsuite allows you to create professional, easy to read reports and to combine data from multiple instruments, including immittance and audiometry. The result is less time spent on paperwork and more time for patients.
Moving Forward to 2008…
The new year will bring more exciting introductions from Otometrics. With Intelligent Integration™ as the backbone of our product strategy, we continue to develop our three expert brands: MADSEN, AURICAL, and ICS.
Our innovative products deliver fast, accurate results, improve office workflow, and enhance patient care for health care professionals and audiologists worldwide. Look to Otometrics for state-of-the-art solutions for hearing and balance instrumentation and software.
GN Otometrics
Schaumburg, Ill
www.gnotometrics.com; (800) 289-2150
HR Headlines
• "Science-based Fittings: Cross-checking the Hearing Loss and Verifying the Fitting," by Wendy Crumley, MS. January 2007 HR.
• GN Otometrics OTOsuite Facilitates Hearing Health Care Integration. April 26 HR Insider.
• GN Otometrics Expands ICS Chartr 200 VNG/ENG Solution. March 1 HR Insider.
• GN Otometrics Launches OTOsuite Audiometry Software Interface. February 8 HR Insider.
• GN Otometrics Launches a New Generation of HI-PRO. September 13 HR Insider.
---
INTERACOUSTICS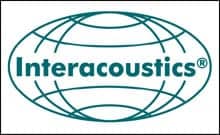 Looking Back at 2007…
A good year! Two new products launched, growth in our core products, and new experience and expertise flowing into the company.
This year saw a new generation of our Balance-testing system. VO425 takes advantage of greatly increased transmission speed to achieve real-time analysis and high-quality video. Newly designed goggles provide greater patient comfort and connect directly to a laptop, making the system easily portable.
Interacoustics ASSR was added to the Eclipse platform. This major breakthrough in ASSR technology outperforms traditional ASSR for reliability and reduces test time to 30 minutes or less for a four-frequency binaural audiogram.
Equinox has strengthened its position as one of the foremost clinical audiometers. It performs the whole range of standard clinical tests with seamless integration into electronic medical records. Equinox is controlled via USB from any suitable PC or laptop.
Affinity, with its all-in-one package of audiometry, REM, hearing aid testing, and counseling tools, has appealed to professionals looking for a complete, compact, and convenient testing and fitting solution.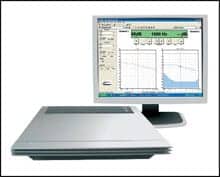 Moving Forward to 2008…

The expansion of 2007 will translate into an even better service in 2008. We will introduce new products, as well as developing our core products. Hearing and Balance products will expand and we will continue to design, develop, and deliver flexible high-quality solutions specifically for audiologists and allied professionals working in hearing health care.
We are confident that 2008 will be even better than 2007.
Interacoustics
Eden Prairie, Minn
www.interacoustics-us.com; (800) 947-6334
HR Headlines
• "Auditory Steady-State Response (ASSR): A Beginner's Guide," by Douglas L. Beck, AuD, David P. Speidel, MS, and Michelle Petrak, PhD. November 2007 HR.
• "Visible Speech: A Patient-Centered Clinical Tool," by Douglas Beck, PhD, and Jennifer Duffy, MS. January 2007 HR.
• Interacoustics Introduces VNG Digital Video Recording. April 26 HR Insider.
• Interacoustics Introduces New VEMP. July HR Product Showcase, p 64.
• Eclipse Portable Diagnostic System. August HR Product Showcase, p 52.
---
KNOWLES ELECTRONICS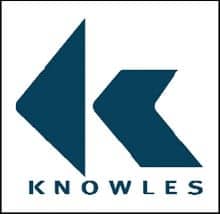 Looking Back at 2007…
A significant event for Knowles in 2007 was the launch of the new corporate Web site (www.knowles.com). The new Web site features expanded content and product information. The redesign incorporates bold colors and graphics and a completely new search function tool. It provides customers with detailed product information including specs, company news, and technology highlights that will be constantly updated. Enhancements to the Web site include:
Search Function. Advanced search function provides users the means to search via product or application. Also within the search results is the ability to sort and perform further search refinements, thus narrowing down the right product selection for a user's applications.
Improved Navigation. Web pages work in intuitive and consistent ways, making it easier for visitors to find what they are looking for and know where they are within the Web site.
Improved Look and Feel. Enhanced graphics and the new page layouts provide visitors with an improved user experience.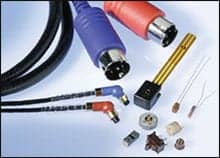 Moving Forward to 2008…
In 2008, we will continue to strengthen our EMC lineup. Knowles has gotten past the research phase with some new switch technologies and is seeing real products take shape in the market. By setting some lofty goals and achieving them, we have effectively created a platform that can be used in a number of ways. For 2008, we'll be introducing new switch products that are quite unique in size, feel, and reliability.
We expect many of these products to be well received and be adopted as "must-have" devices.
Knowles Electronics
Itasca, Ill
www.knowles.com; (630) 250-5100
HR Headlines
• Knowles Gives Its Web Site a Facelift. November 17 HR Insider.
• US Rep. Peter Roskam Tours Knowles Facility. August 17 HR Online News.
• Industry Leaders Convene at HIA Annual Meeting (Knowles President John Zei Awarded Volunteerism Award). March 1 HR Insider.
• "A New System to Protect Hearing Aids from Cerumen and Moisture," by Eric Branda, AuD, and Josef Chalupper, PhD. April 2007 HR.
---
MED-EL CORPORATION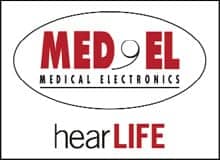 Looking Back at 2007…
Worldwide hearing implant leader MED-EL Corporation continued to make significant contributions to the field of hearing in 2007 through the research, development, and delivery of innovative products and services.
In April, MED-EL launched the VIBRANT SOUNDBRIDGE® Middle Ear Implant. The company also launched the comprehensive "BRIDGE to Better Communication Resource Program," designed to help close the gap between implantation and the development of improved listening skills and spoken communication. In May, the Electric-Acoustic System (EAS) investigational hearing device trial was launched with the first US patient implant. In June, MED-EL announced the US FDA and Health Canada approvals of the SONATA cochlear implant, featuring a new titanium housing option, followed by the first US and Canadian SONATA implant surgeries in September.
As a result of this explosion in new technology, MED-EL's US headquarters moved to a new location in Durham, NC, to accommodate the company's growth and to continue to offer remarkable customer service.
Moving Forward to 2008…
MED-EL looks forward to bringing to market even more products and services that enhance the hearing experience born of the company's intense focus on research. The company will continue to expand its offerings with new indications and research efforts surrounding SONATA, VIBRANT SOUNDBRIDGE, and EAS. As always, surgeons, audiologists, and implant recipients will benefit from working with MED-EL's clinical team of audiology specialists to support the "Symphony of Technology" that comprises the company's product line, from the new SONATA and OPUS I, to PULSAR and TEMPO, BABY BTE, and VIBRANT SOUNDBRIDGE.
MED-EL Corporation
Durham, NC
www.medel.com; (888) 633-3524
HR Headlines
• "The Middle-Ear Implant: New Solutions for Complex Challenges," by Darla Franz, MA, and Rebecca Novak Tibbitt. April 2007 HR.
• Med-El Announces First Surgical Implants of New SONATA Device. September 20 HR Insider.
• FDA Approves Med-El SONATA CI. July 26 HR Insider.
• BRIDGE to Better Communication Offered by Med-El for Kids and Care Givers. June 14 HR Insider.
• Clinical Trial of Combination Hearing Aid-Cochlear Implant Device Opens at UNC. May 17 HR Insider.
• MED-EL Offers Soundbridge Middle Ear Implant. March 15 HR Insider.
---
MEDRX
Looking Back at 2007…
The year 2007 has been a year of extraordinary global growth for MedRx, and we are now actively conducting commerce in over 20 international markets.
The company has continued to expand its popular AVANT product line with the introduction of the AVANT Polar HIT Chamber. This unique USB-powered hearing instrument test chamber features a tiny footprint, a full battery of ANSI and IEC tests, and an internal rotational platform specifically designed to test the efficacy and performance of directional microphones. Market acceptance of the company's small AVANT A2D and REM Speech devices continues to be strong, as computerized dispensing and testing becomes the industry standard of care.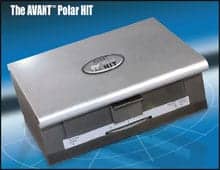 Moving Forward to 2008…
This coming year will bring a series of new designs, new instrumentation features and accessories, and expanded functionality of the AVANT product line. MedRx will continue to expand its international presence, focusing on key markets in Europe and the Far East.
MedRx Inc
Largo, Fla
www.medrx-usa.com; (888) 392-1234
HR Headlines
• MedRx Appoints Ingrao as Director of Audiology. February 22 HR Insider.
• MedRx, Inc. Appoints Tad Hewett Regional Sales Manager. April 25 HR Online News.
• AuDNet Members Eligible for Preferred Pricing from MedRx Inc. May 31 HR Online News.
• New DSL Algorithm for MedRx Avant. September 17 HR Insider.
• AVANT Testing and Fitting System. April 2007 HR Product Showcase, p 109.
• Live Speech Mapping. HR Marketplace '07. February 2007 HR, p 60.
• AAA Convention Preview. March 2007 HR, p 55.
---
MICROSONIC

Looking Back at 2007…
The year 2007 has been an exciting time at Microsonic, as we continue to develop, introduce, and refine important new products.
Open-fit hearing aids have proven to be a highly successful approach to fitting many hearing losses, and our custom earmolds increase both their comfort and effectiveness. We can produce earmolds for any manufacturer's open-fit models, and are specifically approved by Vivatone® as a supplier of the VivaMold™ for the Entre Plus™ instrument.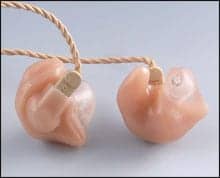 Another area of growth for Microsonic is the music industry. In addition to our being a long-time supplier of Musicians Earplugs™ for hearing conservation, we have introduced the Epic™ line of Musicians' Monitors. Available in three distinct models for different listening requirements, the Epic series comes as either a universal-fit monitor or a custom-molded product. The Epic Universal features Microsonic's exclusive Oscillating Nozzle (patent pending) for a more versatile fit.
Our Micro-Fit™ laser earmold technology enjoys unprecedented growth, as well. The genius of Micro-Fit is its unsurpassed design flexibility, allowing many, many special earmold configurations to meet individual needs. Designed on the earmold-specific software, the earmolds are then laser-created on a special "printer" that precisely places the exact amount of plastic needed for an absolutely perfect fit.
Of course, Micro-Fit is ideal for all your acrylic earmolds, not just the specially designed ones.
Moving Forward to 2008…
We look forward to an even more dynamic, successful 2008. Come grow with us!
Microsonic
Ambridge, Pa
www.earmolds.com; (800) 523-7672
HR Headlines
• IHS and ADA Convention Preview. September 2007 HR, p 73.
---
OTICON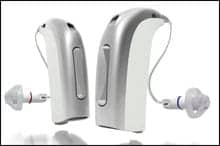 Looking Back at 2007…
The year 2007 proved to be another extremely successful one for Oticon US. Major highlights included the introduction of Epoq, the continued success of Delta, and the introduction of Go Pro.
In April, Oticon launched Epoq at AudiologyNow in Denver. Applying a breakthrough in wireless hearing technology, a pair of Epoqs can operate together as a single integrated hearing system. The combination of binaural spatial sound compression, open-ear fitting, and extended high-frequency amplification results in a more natural and superior sound experience in any listening environment. As an added bonus, Epoq users can connect wirelessly to phones, MP3 players, and other Bluetooth-enabled devices.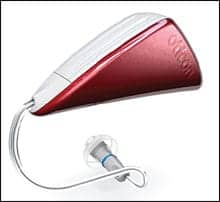 Delta has enabled hearing care professionals to successfully engage large numbers of new users who would otherwise not accept hearing aids. Delta's outstanding marketing materials, its award-winning design, and its superior performance are particularly attractive to first-time users. Some 73% of Deltas are, in fact, sold to first-time users. Patients who will not wear traditional hearing aids will often wear Delta.
An important element of the successful Delta formula is our researched and proven Consumer Marketing Support. Oticon partnered with market research professionals and has developed marketing materials that address the needs of first-time users. These materials have been tremendously successful with our customers, and greatly contributed to the success of Delta.
The successful introduction of Go Pro continues Oticon's commitment to offering quality hearing care solutions at all price levels. With its unique combination of directionality and speech-weighted noise management, Go Pro offers high-end features at entry-level prices.
Moving Forward to 2008…
In 2008, breakthrough products will be introduced at all performance levels. These products will continue to be supported by the best professional support and education available from any manufacturer. Oticon will also continue to develop and improve our highly successful consumer marketing activities to help get the word out and bring a whole new generation of end users into your practice.
Oticon Inc
Somerset, NJ
www.oticonus.com; (800) 526-3921
HR Headlines
• "Accessing the 'Far World': A New Age of Connectivity for Hearing Aids." by George Lindley, PhD, AuD. May 2007 HR.
• Oticon Launches Epoq. April 19 HR Insider.
• The Oticon Library Is Now Open. June 28 HR Insider.
• LACE Auditory Training Software Offered by Oticon. April 5 HR Insider.
• Pediatric Hearing Aid Loaner Bank Established by Oticon. June 14 HR Insider.
---
PHONAK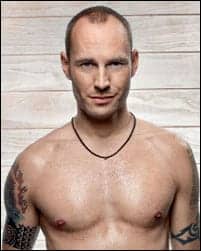 Looking Back at 2007…
In 2007, Phonak took an unprecedented step to reach the baby boomer market with the launch of its new Audéo Personal Communication Assistant. A mainstream consumer advertising and direct mail campaign featured images of strong baby boomers who had lived life to the fullest and planned to continue to do so with the help of Audéo. The campaign generated significant PR coverage and changed the way people think about hearing devices. Audéo also appealed to those who wanted the highest level of technology because it offers all the features found in Savia Art, plus the addition of CrystalSound technology, which provides an extended high frequency response up to 10 kHz.
Phonak also launched its Hear the World initiative, which is designed to raise awareness about the importance of good hearing, educate people on the implications of hearing loss, and promote good hearing all over the world. As part of the initiative, a new quarterly magazine that addresses these topics was launched. The publication features celebrity ambassadors who lend their images to help support the initiative. To subscribe to the magazine, visit www.hear-the-world.com. A US foundation was also established to fund projects that help hearing-impaired individuals.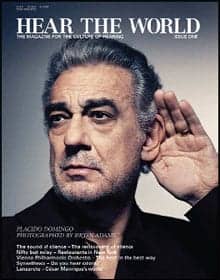 Moving Forward to 2008…
In 2008, Phonak will be launching its greatest advancements in technology this spring. These remarkable products represent a new paradigm in hearing excellence with a unique combination of cutting-edge technology, audiological expertise, and wireless connectivity. The benefit of the ground-breaking technology is unprecedented hearing performance and user interaction, with easy access to modern communication and entertainment systems.
Phonak is dedicated to developing the most innovative technology and is proud to deliver state-of-the-art communication solutions. To sign up for a training class on these breakthrough new products, visit www.phonakpro.com or call (800) 777-7333.
Phonak Hearing Systems
Warrenville, Ill
www.phonak.com; (800) 777-7333
HR Headlines
• "Hearing Aid Technology vs. Steeply Sloping Sensorineural Hearing Loss," by David A. Fabry, PhD; Stefan Launer, PhD; and Peter Derleth, PhD. January 2007 HR.
• It's Official: Sonova Holding (Formerly Phonak Holding) Pulls Out of Deal to Purchase GN. August 23 HR Insider.
• Hearing Care for Adults: An International Conference. February 2007 HR.
• Phonak Introduces Audéo. May 3 HR Insider.
• Phonak Holding AG Changes Name to Sonova Holding AG. August 2 HR Insider.
• Phonak Launches Hear the World magazine. January 1 HR Insider.
---
RAYOVAC

Looking Back at 2007…
Rayovac launched its most powerful battery ever for cochlear implant wearers — NEW Cochlear Advanced. Cochlear Advanced delivers up to 30% more power and capacity than the previous Rayovac design. This new battery carries with it the greater consistency and 4-year shelf life that other Rayovac hearing aid batteries offer.
In addition, Rayovac announced the Profresh™ campaign in April of 2007—"A fresh battery is a better battery." This program guarantees shipment of ProLine Advanced product to customers within 10 days of being manufactured. Rayovac is the only hearing aid battery manufacturer to offer such a program to its customers.
Moving Forward to 2008…
Rayovac will deliver the new Rayovac Extreme Performance to market in 2008. Drawing on 70 years of technical expertise in the hearing industry, this latest innovation sets new standards of hearing aid battery power performance. Rayovac Extreme provides a power-packed solution to meet the special requirements of a new generation of high drain hearing aid devices.
Rayovac's hearing aid battery team continues to research and develop power solutions for the hearing care industry and is committed to advancing the power of hearing in 2008 and beyond.
Contact us for more details on all of our products and programs at (800) 356-7422 or (800) 387-3529 in Canada.
Rayovac Corporation
Madison, Wis
www.spectrumbrands.com; (800) 356-7422
Canada: (800) 387-3529
HR Headlines
• "How to Use Batteries to Benchmark Your Practice." July 2007 HR, p 54.
• Rayovac Introduces Cochlear Advanced. August 16 HR Insider.
• Powerful Cochlear Implant Battery. Product Showcase, August 2007 HR, p 52
• Long-Lasting Batteries. Product Showcase, August 2007 HR, p 64.
• ProLine Advanced Batteries. Product Showcase, June 2007 HR, p 62.
• Rayovac Proline Advanced. Marketplace '07. February HR, p 60.
• IHS and ADA Convention Preview. September 2007 HR, p 74.
• AAA Convention Preview. March 2007 HR, p 56.
---
SEBOTEK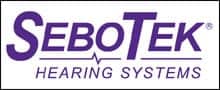 Looking Back at 2007…
The year 2007 was marked with many exciting events for SeboTek: The company's corporate Web site (www.sebotek.com) was redesigned with a new look and new features for both consumers and professional customers.
ProVes™ Fitting Software version 4.7 was released. InFocus Lifestyles provides a unique software solution in PROVES 4.7 that enhances advanced, sophisticated algorithms for 17 different environments.
SeboTek continued the introduction of new marketing programs for consumers and professionals, including increased advertising support and direct mail campaigns aimed at assisting customers in growing their practice.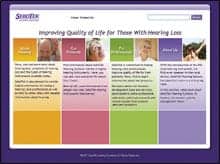 Moving Forward to 2008…
SeboTek changed the hearing industry with the introduction of the first receiver-in-the-canal hearing instruments and the ultra discreet mini BTE/OTE in April 2003, which continue to be the fastest growing product style worldwide.
2008 will continue this tradition of innovation with several "industry changing" product releases slated for the coming year. We will be launching more new products in 2008 than any other time in SeboTek's history.
SeboTek Hearing Systems LLC
Tulsa, Okla
www.SeboTek.com; (800) 388-9041
HR Headlines
• Sebotek Files Lawsuit Alleging Patent Infringement. May 3 HR Insider.
• Voice-Q721device. HR Marketplace '07, February 2007 HR, p 61.
• Pro-VES Fitting Software with inFocus Lifestyles. HR Product Showcase, January 2007 HR, p 60.
---
SIEMENS

Looking Back at 2007…
Siemens Hearing Instruments introduced several innovative products during 2007, including:
CENTRA Active™. In the summer of 2007, Siemens introduced CENTRA Active, the first hearing instrument designed to fit active lifestyles. CENTRA Active is a receiver-in-canal system that is water-resistant, rechargeable, and offers the world's most advanced hearing technology.
CENTRA Active technology includes SoundSmoothing™, DataLearning™, and e2e wireless™. Its AquaProtect™ technology includes a nanocoated housing, GORE™ clip-on microphone cover, and dome with integrated C-Guard™. CENTRA Active is simple to fit and easy to wear.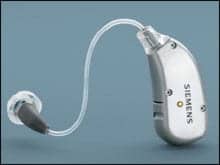 NITRO™. In the fall of 2007, Siemens introduced NITRO™ CIC. This new and powerful CIC was designed so even patients with severe hearing loss can enjoy the cosmetic benefits of discreet hearing instruments. Thanks to NITRO's phase cancellation, the feedback that is sometimes associated with power CICs is reduced or eliminated. NITRO CIC also includes a variety of other features that enhance the listening experience, such as noise reduction, datalogging, and a C-Guard wax protection system.
NITRO continues to elicit extremely positive reviews from both hearing care professionals and patients. "I am excited to have a true CIC power solution—so many patients with severe hearing loss have been asking for this and now I can help them," said one professional.
Moving Forward to 2008…
Siemens will continue to be a leader in the hearing industry with both new technology, and service and support programs that address specific hearing care professional and consumer needs. We will also continue to increase customer satisfaction and improve our overall customer experience by making significant investments in new systems, tools, and human capital.
Siemens Hearing Instruments
Piscataway, NJ
www.usa.siemens.com/hearing; (800) 766-4500
HR Headlines
• "A New System to Protect Hearing Aids from Cerumen and Moisture," by Eric Branda, AuD, and Josef Chalupper, PhD. April 2007 HR.
• Siemens CEO Pedra Announces New Initiatives. January 1 HR Insider.
• Siemens Launches INTUIS Line. January 18 HR Insider.
• Siemens and Westone Announce Alliance for Rapid Custom Earmold Ordering. April 26 HR Insider.
• Siemens Introduces CENTRA Active. March 22 HR Insider.
• Siemens Launches New NITRO CIC. August 16 HR Insider.
• Siemens Introduces CIELO 2 Active. August 30 HR Insider.
---
SONIC INNOVATIONS

Looking Back at 2007…
In 2007, Sonic Innovations was pleased to launch two top products and a number of value-added items for the hearing care professional:
Velocity™ and ion™ 200. These have been well received by the industry and are getting rave reviews from end consumers.
Driving patient business into clinics that offer Sonic Innovations products was top priority in 2007. To achieve that goal, Sonic Innovations launched a catalog of clinic marketing tools that includes over 100 advertising and direct mail options.
Sonic Innovations received robust public relations coverage in 2007; visit our Web site today to see links to recent items.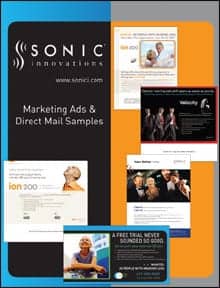 Moving Forward to 2008…
2008 marks Sonic Innovations' 10-year anniversary. Look for special celebration activities at AAA 2008 and throughout the year.
Sonic Innovations will continue its focus of driving patient business into clinics that offer Sonic Innovations products. Partner with us in the coming year to increase patient traffic at your clinic.
As always, Sonic Innovations is committed to bringing top products to the industry through new product launches and product line extensions. Look for additional products from us in 2008.
Sonic Innovations
Salt Lake City
www.sonici.com; (888) 423-7834
HR Headlines
• Sonic Innovations Announces New Board Members and VP of Worldwide Marketing. January 4 HR Insider.
• Sonic Innovations Signs Support Agreement with Audigy Group. January 18 HR Insider.
• Sonic Innovations Sells Auditory Testing Equipment (Tympany) Division. February 22 HR Insider.
• Sonic Innovations Delivers Hands-Free Operation With Velocity. April 26 HR Insider.
• Sonic Innovations, Amplifon Sign Supply Arrangement. February 1 HR Insider.
• Sonic Innovations Announces Third Quarter Results; Mentioned on CNBC's Mad Money. November 8 HR Insider.
---
SONION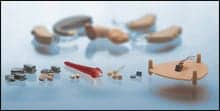 Looking Back at 2007…
The DCU Scroller was introduced as a new member to Sonion's digital volume control family. The Scroller design is unique in that it can be used in both custom (ITE-ITC) and BTE hearing aids. This design is ideal for custom hearing aids, because its linear movement makes it easier for patients to operate than traditional volume controls. Using the DCU Scroller also eliminates the need for Left and Right versions, simplifying manufacturing. Despite its miniature size, the DCU Scroller has excellent tactile feel and is ideal for the newest of small OTE/BTE applications.
In 2007, Sonion also introduced two new models to our popular 3000 receiver family. One variant offers higher output and the other increased bandwidth over previous models.
One of Sonion's developmental goals is to reduce the size of components without compromising performance. Traditionally, the smaller a transducer gets, the lower the performance. Finding a balance between optimum size and performance becomes a design challenge. At Sonion, we have been able to optimize this balance by designing smaller components and, at the same time, increasing performance. Ultimately, this allows manufacturers to decrease the size of hearing instruments.
Our platinum series of microphones is a prime example of this innovation. We developed a new microphone in our smallest housing that actually meets or exceeds the same acoustic performance of larger models. In the 6600 series microphone the EMI performance and ultrasonic suppression actually surpass the performance of our larger models in the 9000 series.
2007 was the year Sonion released its Plug and Socket connector for RIC solutions. This removable 3-terminal connector rotates and locks the receiver module to the OTE/BTE instrument.
Construction on Sonion's new production facility in Vietnam was completed and inaugurated in 2007. New production lines, together with the transfer of old lines, are in progress. In addition to our new factory in Vietnam, we also manufacture in Poland and China.
Moving Forward to 2008…
2008 offers additional opportunities for innovation at Sonion. Our customers rely on our close partnership when developing new and exciting products that benefit the end user.
Sonion US, Inc
Minnetonka, Minn
www.sonion.com; (952) 543-8300
HR Headlines
• Sonion Reports Solid Growth; Vietnam Production Facilities Progressing. May 31 HR Insider.
• Sonion Sells Part of Facilities in Poland to William Demant. May 17 HR Insider.
• AAA Convention Preview. March 2007 HR, p 57.
---
STARKEY LABORATORIES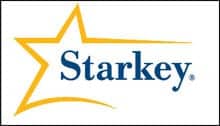 Looking Back at 2007…
In 2007, Starkey introduced the first hearing instrument with Integrated Real Ear Measurement as part of a 2-minute fitting. These devices, featuring nFusion Technology™, have revolutionized practices around the world, allowing hearing care professionals to spend more time counseling patients. The Destiny™ 1600 offers Active Feedback Intercept (AFI), the industry's top-rated feedback canceller, and is loaded with the most intelligent features created. Voice Indicators help patients who have difficulty remembering the significance of tones, and Self Check, a diagnostic tool, allows patients and professionals to get a performance indication of their hearing aid's circuit, receiver, and microphone. Additionally, the 1600 is available with Directional Speech Detector for exceptional hearing in the hardest listening environments.
Starkey also made nFusion Technology available to patients with severe to profound hearing loss with the Destiny 1200 Power Plus, which is designed to be the world's most powerful digital directional BTE. These devices come with all the standard features of the Destiny 1200—including Acoustic Signature for fully automatic environmental switching—but add features such as unique output compression control and selectable automatic telecoil.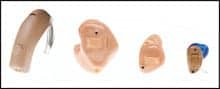 Moving Forward to 2008…
For 2008, Starkey will release the newest generation of hearing instruments featuring nFusion Technology. These devices, in harmony with the latest Inspire® OS fitting software, will offer fast and accurate fittings as well as a host of tools to improve patient outcomes.
Starkey Laboratories Inc
Eden Prairie, Minn
www.starkey.com; (800) 328-8602
HR Headlines
• "Integrated REM: Real-Ear Measurement From a Hearing Aid," by Jerry L. Yanz, PhD; Justyn F.D. Pisa, AuD; and Laurel Olson, MA. May 2007 HR.
• "A Clinical Research Summit: Six Key Challenges Facing the Hearing Care Field," by Brent Edwards, PhD. June 2007 HR.
• "Your Practice, Your Brand," by Terri J. Shapiro. July 2007 HR.
• Starkey Foundation Launches "Don't Say What" Hearing Awareness Campaign. May 17 HR Insider.
• Starkey Hearing Foundation Gala Raises Over $4.5 Million. July 2007 HR, p 58.
---
TV EARS

Looking Back at 2007…
TV Ears Inc took an unprecedented leap forward in the hearing industry and increased the value of being an Authorized Dealer by hitting the radio airwaves with 30-second ad spots on Rush Limbaugh's nationally syndicated radio talk show. The ad drove listeners to visit www.tvears.com where 10,000 visitors looked up their closest Authorized Dealer. Click the "Become a Dealer" tab on our Web site to hear the ad.
TV Ears Inc also ran 30 million full-page ads throughout 2007 in USA Weekend, Parade Magazine, AARP, and many other nationally distributed publications.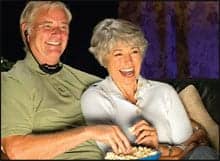 Moving Forward to 2008…
TV Ears will continue with innovative marketing strategies to generate awareness of its trusted brand of products and the Authorized Dealers who carry them in 2008.
TV Ears is committed to producing products that give your customers complete "Home and Life Access" like the TV Ears Professional system. The Professional System works with standard, Plasma, and LCD screen TVs and in the presence of fluorescent lights. The headset can also be used in movie theaters with 95 kHz wide area transmission. It features TV Ears proprietary Voice Enhancement Technology and our patented noise reduction TV Ears Tips. The system includes phone, voice, and music cords, and is neck-loop compatible.
Become a part of our growing network of Authorized Dealers by offering the best TV listening devices. Visit www.tvears.com to get your enrollment form or call Jason Rimestad, National Sales Manager, at (877) 854-1040 for more information.
TV Ears Inc
Spring Valley, Calif
www.tvears.com; (888) 883-3277
HR Headlines
• Amplified Telephones. Product Showcase, October HR, p 74.
• GE Amplified Telephones. 2007 Literature Review, November HR, p 59.
---
UNITRON HEARING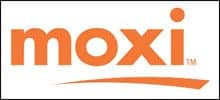 Looking Back at 2007…
In 2007, Unitron Hearing, health care professionals, and their patients enjoyed great success with the launch of Moxi™, the first no-compromise canal receiver technology (CRT) offering cosmetics, performance, and a full fitting range. Moxi is reportedly the smallest hearing device with a multifunctional onBoard™ control, which can be a volume control or a program selection button. Moxi offers the most comprehensive fitting range within a single CRT product family. A choice of standard or power external receivers, which fit directly in the ear canal, provides six different fitting options for mild to severe hearing losses. Moxi offers premium technologies at four price points with Indigo™ and the Element™ series.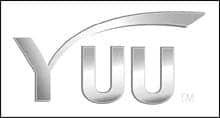 Moving Forward to 2008…
Continuing the mission of providing more features at an outstanding value, Unitron Hearing will be completing the roll-out of the first truly interactive hearing instrument, Yuu™. Yuu provides an exceptional listening experience in the most advanced automatic hearing instrument available. Yuu's new feedback system dramatically improves listening comfort.
Yuu offers unparalleled personalization with the Comfort-Clarity Balance, allowing clients to control speech enhancement and noise reduction levels. Clients can teach Yuu to instantly remember their preferred settings using the learnNow™ feature on their Smart Control remote.
Yuu regional training seminars have been scheduled all across the country during the first quarter of 2008. A full array of support materials, including an interactive CD and patient counseling guide, are available to familiarize hearing health care providers with Yuu and to help with patient education.
Unitron Hearing
Plymouth, Minn
www.unitronhearing.us; (800) 888-8882
HR Headlines
• Phonak and Unitron Hearing Introduce New Products at EUHA. October 25 HR Insider.
• Enhanced Indigo Series Offers More Premium Features and Moxi Styling. April 5 HR Insider.
• How to Repair a Battery Door Hinge Pin. August 2007 HR, p 50.
• BHI Elects Brian Kinnerk President and Announces New Board Members. January 25 HR Insider.
• Unitron Hearing Opens Regional Office in South Africa. January 4 HR Insider.
• IHS and ADA Convention Preview. September 2007 HR, p 75.
• AAA Convention Preview. March 2007 HR, p 57.
---
VIVOSONIC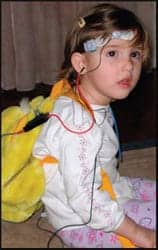 Looking Back at 2007…
The year 2007 was very busy for Vivosonic: We released Integrity™ software Ver. 4.01 with DPOAE, which complemented the novel ABR, ECochG, and TEOAE released in 2006. We moved to a new, state-of-the-art facility in the Toronto Airport Corporate Centre, and almost doubled our staff. We filed and received several patents, and we presented workshops on non-sedated ABR and OAEs in North America and internationally.
2007 was also a very rewarding year. We received the prestigious Frost & Sullivan 2006 Award for Technology Innovation for our innovative ABR that uniquely enables testing without sedation and in any environment, including the NICU and OR. We were delighted to hear from our customers that they are "very happy" with Integrity™, even those initially skeptical about this new ABR technology. Most rewarding though was receiving those thankful, heartfelt letters from parents, whose children needed an ABR test, but wanted to avoid the risks of sedating or anesthetizing their children, saying that these children were successfully tested with Integrity by local clinicians.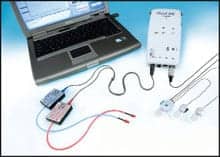 Moving Forward to 2008…
Vivosonic's mission remains to assist clinicians in providing better patient care by minimizing patient risk and maximizing clinical efficiency through technological innovation. Our goal is to help children receive the hearing care they need—everywhere in the world, without the risk of sedation and anesthesia—and make Auditory Evoked Response tests available for all patients. The next Integrity software generation will further enhance the non-sedated and High-Definition ABR™, and will incorporate many brilliant suggestions made by our customers. We will continue to help clinicians implement the Year 2007 JCIH Position Statement, so that they can offer audiological evaluation of infants, young children, and other patients with high-quality, efficient, cost-effective, and safe ABR and OAE tests. Cordial greetings and best wishes for 2008 to all, from Vivosonic!
Vivosonic Inc
Toronto, Canada
www.vivosonic.com
HR Headlines
• "Freedom from Sedation: A New Technology for ABRs," by Yuri Sokolov, PhD, et al. April 2007 HR.
• "Remembering Poul B. Madsen (1923-1997)," by Hans Kunov, PhD, and Yuri Sokolov, PhD. November 2007 HR.
• "ABR Testing in Children Made Easy," by Yuri Sokolov, PhD. HR/HPR International Edition.
• Vivosonic Announces New Director of National Sales and Marketing. February 1 HR Insider.
• Coming in April: Vivosonic and Otologics Featured on Alexander Haig's Health Journal Television Series. March 29 HR Insider.
---
WIDEX

Looking Back at 2007…
Widex, one of the world's most-respected manufacturers of hearing instruments, began 2007 by offering the company's revolutionary Integrated Signal Processing (ISP) at three different price points (for Inteo, Aikia, and Flash CIC, ITC, ITE, BTE, and Open Fit BTE hearing instruments). Integrated Signal Processing, which the company says is the greatest breakthrough t