Staff Standpoint | August 2016 Hearing Review
By Karl E. Strom, Editor in Chief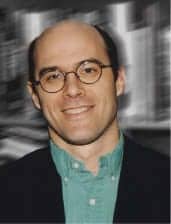 A common axiom is that you really don't have any right to complain about public policy unless you voted during the last election. The same holds true for your profession and taking an active role in your professional organizations.
Recently, the International Hearing Society (IHS) and Academy of Doctors of Audiology (ADA) undertook a bold initiative and planned a joint convention called Unison. Although a certain editor thought it was a great idea to unify the two key hearing aid dispensing organizations (at least symbolically once a year), many of their members did not, and some unexpected events also arose that led to the demise of Unison. In my view, this proved that these two organizations—which have never been shy about rolling up their sleeves and getting things done—are forward-thinking and responsive to their members. IHS will now hold its own convention in Chicago on September 7-10, and ADA will hold its AuDACITY Convention in San Diego on November 10-12.
State, national, and international conventions provide an excellent opportunity for dispensing professionals to gather and learn about the latest diagnostic and fitting techniques, discover new technologies, and gain insights into running their businesses and caring for their clients. Unfortunately, attendance at these conventions is waning. In my opinion, that means many dispensing professionals are simply missing out on important opportunities.
Granted, most people cannot afford the time and money to attend every convention each year. Additionally, the advent of online CEUs has diminished the practical necessity of attending conventions in order to fulfill one's certification requirements. However, as American Academy of Audiology (AAA) President Ian Windmill stated, audiologists (and all hearing care professionals) are confronted with possible sweeping changes on regulatory, technological, and educational fronts. He used over-the-counter (OTC) devices and pharmaceuticals as just two areas of potential change. "So whether it's OTC devices now or pharmaceuticals for hearing loss in the future," said Windmill at the 2016 AAA Convention, "it's time to follow the lead of those who came before us to take on these new challenges, and by all of us working together, turn these new challenges into our new opportunities for success. As in the past, these will require time, and expertise, and the commitment of every person here."
In addition to OTC devices and pharmaceuticals, one can point to myriad issues that continually surface in our industry: the elimination of the waiver system and FDA revisions to the Hearing Aid Rule, best practice protocols, ethical practice guidelines, patient-directed testing and fitting, reimbursement issues, etc. It's possible that you may even think some of the issues adamantly opposed or supported by your own professional organization(s) are ridiculous. All the more reason to tell your organization's leaders what you think!
In some ways, contributing to your profession can be every bit as important as updating your clinical skills. If one day you awake to find you don't have the appropriate professional representation for your practice/business, then you run the risk of being powerless with nowhere to turn, leading to situations that can greatly impact the quality of care for your clients—or the ability to make a living helping those clients.
National organizations need grassroots support, financial assistance, and direction from their members. In fact, if the organization does not get enough feedback from its rank-and-file front-line people, things can go seriously adrift. As with politics, there are relatively small, resolute fringe groups that can drive policy. Thus, organizations like IHS, ADA, AAA, and ASHA need their general membership to propel them in the right direction. And, on the statewide level, this becomes even more important, as things can change faster and with little notice.
In short, dispensing professionals need to support their national and state professional organizations with their mouths, their emails, their checkbooks, and—importantly—their bodies at annual conventions and meetings!
Looking ahead to some national conventions for hearing care professionals:
AAO-HNSF 2017: September 10-13, Chicago
IHS 2017: September 14-16, Atlanta
ADA 2017: September 25-27, Mohegan Sun, Ct
ASHA 2017: November 9-11, Los Angeles