To inspire even more hearing care professionals to develop new person-centered skills in 2021, the Ida Institute announced that it's kicking off January with a 50% offer on all course badges. The badges are awarded to professionals who complete the Ida Institute's CEU/CPD-accredited Learning Hall courses in personalized hearing care. 
Related article: Ida Institute Adds Two New Pediatric Resources to its Research Portfolio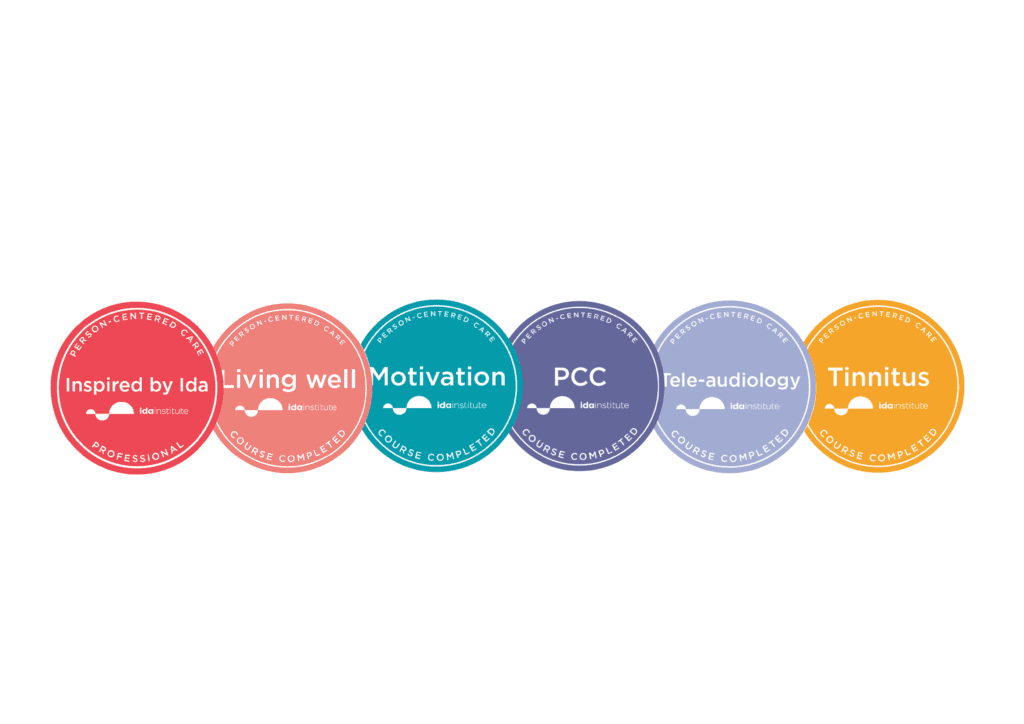 While the Ida Learning Hall courses are free, the badges come at a fee of $10 USD. To encourage clinicians to use the first month of the year to enhance their person-centered skills, the Ida Institute is offering the reduced fee for all course badges throughout the month.
All courses are bite-sized and built around brief videos, knowledge checks, and exams. This format enables the busy clinician to quickly acquire new skills and enhance their resume with courses like Tele-Audiology: Person-Centered Care from Afar, Tinnitus Management, and Living Well: Managing Hearing Loss in Daily Life. Upon completion, the course badge can be shared across social media and websites.
Hearing care professionals can also start 2021 freshly inspired with the courses Getting Started with Person-Centered Care and Client Engagement, which will qualify them for the Inspired by Ida badge – a label of quality that helps provide professionals and clinics with "a unique opportunity to brand and differentiate their practice."
The Learning Hall courses are CEU/CPD accredited by a number of organizations around the world, including American Academy of Audiology (AAA), AG Bell, British Society of Hearing Aid Audiologists, Audiology Australia, Health Professions Council of South Africa, South African Association of Audiologists, Hearing Therapists Association of New Zealand, and Canadian Academy of Audiology. 
The campaign is available until January 31, 2021. For further information and to start the coursework, visit: idainstitute.com/ida_community/learning_hall/.
Source: Ida Institute
Images: Ida Institute