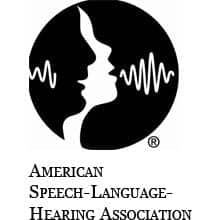 The American Speech-Language-Hearing Association (ASHA) has announced a new campaign that places focus on its 60-year-old certificate of clinical competence (CCC). According to ASHA, the national campaign features ads with ASHA-certified members from various work settings and locales.
The ASHA campaign ads have already begun appearing in professional outlets as the first phase in what the organization envisions as a multi-year effort. Other campaign tactics include direct mail and social media outreach, as well as an ongoing exhibit program, according to ASHA. The campaign is aimed at those who refer to, hire, supervise, and evaluate the more than 150,000 ASHA member audiologists and speech-language pathologists who are ASHA certified.
"With the aging of the population and a rise in communication-related disability in the young, the public need for quality care for communication disorders is increasing," said ASHA 2015 President Judith L. Page, PhD, CCC-SLP, in the announcement. Dr Page noted in the same announcement that the CCC credential "reflects the holder's commitment to meeting and maintaining the highest professional standards."
To hold the CCC, audiologists and speech-language pathologists must have at least a doctoral or master's degree, respectively, from an accredited academic program, pass a national exam, and engage in 30 contact hours of continuing education every 3 years.
The American Speech-Language-Hearing Association (ASHA) is a national professional, scientific, and credentialing association for 182,000 audiologists; speech-language pathologists; speech, language, and hearing scientists; audiology and speech-language pathology support personnel; and students.
Source: ASHA