The American Cochlear Implant Alliance (ACI) has announced the launch of a new blog on adult rehabilitation post cochlear implantation.
The ACI Alliance reports that the new blog, written by experienced speech pathologist and educational audiologist Naama Tsach, PhD, is intended for adults who have (or will soon receive) cochlear implants (CI). Tsach, who is originally from Israel and received her education at Tel-Aviv University, now lives and works in Maryland. Known to be a warm and caring clinician, Tsach's blog speaks directly to adult recipients in her signature reassuring, compassionate manner.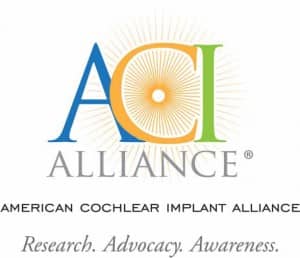 Tsach's first blog post for ACI Alliance is an introduction to her readers and an outline of her background working with cochlear implant patients. Tsach shares that her experience with adult CI users supports the importance of auditory rehabilitation following cochlear implantation. She has worked extensively on challenging the auditory ability of new CI recipients, to direct and support their building of new auditory skills, and to continually find ways to move forward.
In her blog, Tsach notes that much has been written for parents of implanted children, but there is less available for adults with cochlear implants. Her blog is an effort to change that. Her posts will be directed to CI candidates and recipients who have gone through cochlear implantation as adults, and in the blog she will share with readers her longstanding experience in working with dozens of teenagers and adults.
"Together we will use this unique platform to discuss various issues at the heart of the rehabilitation process that are reflected in everyday life," says Tsach. "Each person is unique in his own way, and has a different experience with the implant. Yet, there are many common topics and experiences that are important to share. One can definitely learn from someone else's experience and use it as a source of knowledge and encouragement to improve their adaptation and rehabilitation following cochlear implantation."
Readers who wish to follow Tsach's future blog posts can look under the Member Center tab on the ACI website, then click on ACI Alliance Connection Blog. The ACI Alliance encourages audiologists to refer adult CI patients to this free resource. The next blog post is slated to cover the pre-cochlear implant assessment process.
Source: American Cochlear Implant Alliance (ACI)