Six business trends dispensing offices need to heed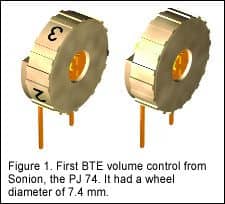 Paying attention to trends keeps your business on the cutting edge—and one step ahead of the competition.
Trends—which have a relatively long shelf life and should not be confused with short-term fads, like hula hoops, pet rocks, and Cabbage Patch Kids—are "a manifestation of something that has "unlocked" or newly serviced an existing (and hardly ever changing) consumer need, desire, want, or value," according to www.Trendwatching.com.1
It is important for entrepreneurs to be aware of trends so their products, customer service, and marketing strategies are not out of date, notes Jim Wilson, managing partner of The Wilson Group, in Fort Worth, Texas. For most practitioners, trend watching must become a conscious effort. "All clinicians have a problem getting out of their 'box' — where they go to practice every day," says Wilson. "They don't get out to see what's changing. If they don't have a method for observing in order to make strategic changes, they can get out of date."
He recommends that the goal of hearing care professionals should be to "find a way to stay on the cutting edge of what is best practice." Look to events that have occurred and consumer preferences that have emerged within the past few years to get clues for what trends are important to understand and for which to plan.
Current Trends in Dispensing Businesses
1. Demographics and the aging population. Wilson and Rick Poage, MBA, of Thriving Audiology, in Eagle River, Alaska, weighed in on some trends impacting hearing care practices. A recent publication, Health, United States, 2005,2 from the National Center for Health Statistics, provided food for thought in the way of adaptations practices might need to make to properly serve patients.
Most dispensing professionals are aware that baby boomers are aging, and that they need to prepare for the needs of this massive segment of the population as they get older. Statistics make clear the impact of the baby boomers on hearing professionals:
• In 2003, American men could expect to live 3 years longer, and women more than 1 year longer, than they did in 1990.
• By 2029, all of the baby boomers will be age 65 and over.
• Between 2004 and 2050, the population 65-74 years of age will increase from 6% to 9% of the total, and the population 75 years and over will increase from 6% to 12%.2
Consider that from now until nearly 25 years into the future, you and your competitors will have an increasingly larger pool of potential patients to reach, due to improvements in general health and healthcare, as well as the simple aging of a large segment of the population. Given that today's population of heaing-impaired elders seek hearing aids in relatively small numbers (ie, about one-third of those with hearing loss obtain hearing aids), greater attention to educating consumers will be needed to stem the tide of individuals who have a hearing loss but are "in denial" or are otherwise putting off hearing healthcare.
"Most people don't know what a modern hearing aid can do," says Poage. "If you start paying more attention to educational efforts now, you will have a better grasp of how to reach out to this influx of patients down the line."
2. Consumers want more information. Poage encourages dispensing professionals to compose informative documents for consumers that can be posted online, handed out, mailed, or published to provide information to patients on why they should seek hearing help. This information should cover the negative impact of hearing loss and how hearing aids can help. "Top service providers benefit from more educated buyers," he says. "You want people to value your services, and they need a written reason to do so."
3. Competing with the giants. Consolidation of practices has been something discussed regularly, with corporate audiology entities assuming independent professionals into their ranks. Within that trend are opportunities for practitioners who rebel against the mass retailing trend, notes Wilson. These people, if they observe their new competition carefully, will be able to notice how their independent practices provide services differently—by nurturing relationships, having a keen understanding of patients' needs and, ultimately, providing a better service—and promote their practices based on these attributes. For example, Wilson recalled a local pharmacy client with 10 stores that opened during the time a pharmacy chain was buying up independent pharmacies. The client decided to remain independent and focus marketing on personal service—a different philosophy than the chain pharmacy.
"Therein lies a great selling story," Wilson says. "Instead of going for volume and cheaper pills, there's a need for personal care of families in a community." As with hearing care professionals, it is more effective for marketing services to focus on quality and customer service than something like price, since patients do not remain loyal when price is the promotional focus.
4. Internet marketing. Wilson also counted Internet marketing as an emerging trend that all dispensing professionals should heed. Entrepreneurs in other industries have been concerned about search-engine ranking (the prominence of links to their Web sites in lists of search engine results) for several years now, and he feels this is equally important for hearing care professionals. When local consumers visit Google, Yahoo, or other search engine Web sites, typing in "hearing aids" and the name of your town, he believes that your practice should be one of the top-three places listed in search results. Practitioners "have got to begin winning the Google keyword search war in their backyards" since "consumers are using keyword searches to find what they buy."
Investing in a keyword search marketing service can help to make your Web site rank higher in Internet searches. It is worth it to consider this type of advertising for your Web site because many consumers are using the Internet rather than a Yellow Pages to search for any kind of product or service they need, and most people prefer not to wade through too many search results.
Besides instant access to basic information, Internet searching can also offer more details about your business; consumers can view your bio, curriculum vitae, patient case studies, your picture, etc, on your Web site. Because baby boomers are online and, as Wilson notes, seniors constitute the fastest growing new population surfing the Web, it behooves practitioners to actively promote their Web sites to gain new patients.
5. Financing. Another recent trend has been the proclivity for consumers to finance big-ticket purchases, Poage points out. "Years ago, big purchases were made with cash," he observes. "Now, most are financed at some level. If your practice only takes cash, you are going to be at a disadvantage."
For this reason, it is a good idea to consider having patient payment plans in place for your patients. People look to financing for a variety of reasons—to avoid approaching their credit card limit, to keep credit cards free for emergencies, to cover for a purchase now that they can pay in full in the near future, and because they prefer low monthly payments to paying large sums of money, to name a few. Having a low-interest payment plan in place will make it more likely that patients will leave your office with hearing aids.
To illustrate this point, recent research indicates that offering patients the ability to pay over time not only increases hearing instrument sales by more than 20%, but also increases the average selling price, with patients spending an average of $1,000 more than when paying by cash or credit cards.3
6. Flexible hours. Flexibility in scheduling health care appointments is another important trend. Because many consumers work through their lunch hours or have to shuttle children to school activities and extracurricular activities, and because many seniors lead more active lifestyles that similarly keep them busy, many do not have much free time during traditional business hours to visit you for hearing aids. "[Medical] offices are being more patient friendly," Poage says, noting that they are open more during weekends and evenings.
He added that some primary care physicians are banding together to create larger practices that can be open for more hours but still offer flexibility for each doctor. Consider ways that you can be more patient-friendly by yourself or in partnership with other hearing care professionals.
Honing Your Trend Radar
Beyond this article, it is necessary to develop your own "radar" for trends that can impact how you practice. An article on entrepreneur Donald Trump's secrets for success from Entrepreneur magazine had this advice for fine-tuning your trend spotting abilities:
• Research by reading magazines and paying attention to pop culture.
• Consider ways that existing trends can be extended to currently underserved populations. If a trend impacts adults, ask yourself if there are ways it can be adapted to serve the needs of children.
• Do something contrary to a trend. For example, Trump said if everyone else in Manhattan is offering buildings with studios and one- or two-bedroom apartments, he would start work on a building with larger domiciles because "by the time you plan on the building and get it built…there'll end up being a glut of small apartments and not enough big ones."
• Keep a flexible commitment to the trend. Give your business enough latitude that you can easily focus your marketing on something different if the trend dies out.
• Be an early adopter of the trend to maximize any advantages of offering a unique product or service, or delivering services in a unique manner.
• Don't let others, like friends, family and colleagues talk you out of your vision. There is much to be said for having, and listening to, a "gut instinct" for trends.4
After keeping an ear to the street and deciding which changes could positively impact your business, you will need to monitor the impact the trend has had on your practice. Depending on the type of trend you are adapting, you will need to use different strategies for assessment, according to Poage. "Every successful organization or business keeps score in some way," he says. "Use a 'score card' to track the impact of the trend and your response to it."
References
1. Trendwatching.com. Trend Unit: Introduction. Available at: www.trendwatching.com/trends/trend_unit.htm. Accessed: Oct. 23, 2006.
2. National Center for Health Statistics. Health, United States, 2005, With Chartbook on Trends in the Health of Americans. Available at: www.cdc.gov/nchs/hus.htm. Washington, DC: NCHS;2005.
3. Inquire Research. Purchase behavior among hearing loss patients: Results of a study with 200 patients requiring a hearing device. Santa Ana, Calif: Inquire Market Research; 2006.
4. Carr C. Trump's trend spotting tips. Available at: www.smallbusiness.yahoo.com/r-article-a-2293-m-1-sc-12-trumps_trendspotting_tips-i. Accessed: Oct. 23, 2006.
[email protected]

is a former editor of an audiology magazine and currently works as a freelance writer for CareCredit. Correspondence can be addressed to HR or Danielle Campbell-Angah at