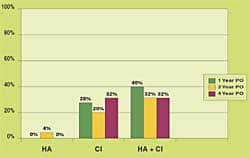 Trying to decide how to market your office/practice can be overwhelming for many small business owners. With so many choices in advertising—TV, radio, newspaper, magazine ads, billboards and direct mail—how do you know which one is right for your business? In order for a promotional campaign to be successful, you need to make several decisions. Just slapping something together at the last minute and hoping for the best is a prescription for failure.
When considering a marketing program, ask yourself these questions:
Who are your customers and prospects? Many small businesses don't have a firm idea of who their customer base is—who has moved or died, what the customers have bought from you or your competitor, how happy they are with your services and the last time they were contacted. All of these questions can contribute to making or breaking an advertising campaign.
To contact prospects never reached before, one should research the zip codes, ages, household income, etc. The other option is a "shotgun approach," hoping the message will hit someone at the right time. While this is an easy way to work a promotion (similar to dropping flyers at 10,000 feet), it is much more preferable to decide who the target is for the promotion.
What do you want to accomplish? Do you want to increase sales and market share in your region? Do you want to sell 10 new hearing instruments? Introduce a new product? Direct customer traffic to a new store location? Are you making a one-time-only offer, hosting an open house or having a monthly special? Answering these questions can help you focus on the best method to reach people.
When is the best time to advertise for your area? Do you have year-round customers or are a lot of your people seasonal? Do a lot of people in your target market migrate to other locations in the winter/spring? Do many take extended vacations in the summer months? The best promotion is likely to fail if the timing is off. Additionally, remember to pay attention to your competitors! Many businesses overlook this basic rule. Keep up with what type of advertising they are using. If you find out that your competitor is promoting his/her business during the same week you'd planned a promotion, you may want to wait one or two weeks after your competitor to avoid having your message lost in the hype.
What specific products or services are you offering your customers? What is unique about your services and your product? What can you offer your customer that no one else is offering? In most markets, there are several businesses offering similar products or services. The hearing care business can be quite competitive. Remember, people are more interested in what you can do for them rather than how great you are. That is not to say you shouldn't focus on your professional strengths and length of time that you've been in business, etc. However, the consumer wants to know that you are a proficient, affordable, convenient and service-oriented business that will allow them to communicate and hear better.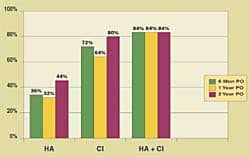 Using Direct Mail
While any type of advertising can be successful if used properly and at the right time, direct mail marketing offers you flexibility the others don't. It's the easiest way to target a specific market and often the most cost-effective—a big plus for a small office on a budget!
Direct mail gives you choices other advertising methods don't. Want to advertise to people between 40-65 who own their homes and have a $30,000+ income? Direct mail can target that audience. You can also choose between newsletters, flyers, postcard and inserts with as much or as little information as you want. Direct mail can also be a great way to complement and follow up on your other advertising methods.
For a small office or any office on a restricted budget, direct mail is usually one of the most economical means of advertising. It can also help you keep close tabs on your response rate so you know which campaigns work and which don't. If you're nervous about trying direct mail for the first time, try a small carefully targeted mailing to test the waters. The return on a small mailing can help predict the results of a larger one. If the returns are disappointing, use the lesson to help you rework your offer before trying a larger mailing.
Whether you hand-address 100 postcards to your best customers or send flyers to 5000 people, direct mail provides the flexibility to target people who are interested in what you are offering.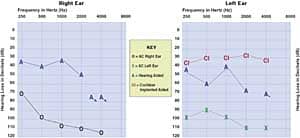 Getting Started
All right, you've decided to test direct mail marketing. What steps do you take next?
To start direct mail marketing, first decide if you are going to handle your campaign in-house or hire someone to do it for you. Even the most talented business owner often does not have the time or expertise to get everything done right or on time. If this is your first mailing or if you've tried before on your own and weren't successful, you may want to consider hiring a professional. The money you may save by doing it yourself may not seem cost effective once you've figured in all the time you have to devote to writing copy for an ad, designing a mailer, getting everything printed, folded, inserted and sealed, then having to get a mailing list, label everything, go to the office supply store and deal with all the intricacies of mail preparation for the post office. Even many large offices can use valuable customer service and employee time trying to do everything themselves. And, with the work involved, many will give up after one time of trying to sit down and label 5000 envelopes!
Whether you decide to try it on your own or hire someone, there are several decisions to be made:
1. Set a Budget: The first, most important and often overlooked step is to set a budget! Once your budget is agreed on, then you can decide on exactly what your strategy will be. Remember to include printing, typesetting, graphic design, postage, envelopes and mail preparation charges. Also keep in mind that, generally, the most effective direct mail campaign are those featuring a series of mailings. Giving your target audience a second or even third chance to respond to your advertising message increases your chances of success (provided you are mailing to the right people). Whether you decide on one or multiple mailings, without careful planning, the final price and what you thought the direct mail campaign would cost might be two different things!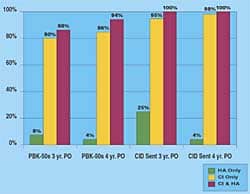 2. Decide on the Mailing Piece: Decide what type of mailing piece to use.
One of the most cost-effective vehicles is the postcard—anything from a simple reminder card to a full color glossy photo card. Postcards tend to get noticed and read more often simply because they stand out from the rest of the mail and can be read without opening anything. However, they limit the advertiser in the amount of information that can be placed on them.
Sealed, self-mailing flyers are another good choice for those on a budget. You save the cost of an envelope and they can be very effective for frequent sales and offers.
Flyers in a sealed envelope usually get a better response rate than self-mailers, but they are more expensive to produce and sometimes to mail if you enclose several pages in the envelope. You need to weigh the pros and cons and see which one works best for you.
Inserts sealed in an envelope can be a good choice if you want to present several different offers to your customers. Giving them a choice of offers to save money with a coupon insert can be very appealing.
Newsletters are an option if you have a lot of good information you want to impart to clients or strong prospects. However, newsletters tend to be more expensive than other means of direct mail, so if you're on a strict budget, you may want to save them for special occasions. Another option is the pre-generated newsletters offered within the hearing health care field.
3. First-Class or Bulk Rate? First-class mail tends to get opened more often and is a good way to update your customer files; bulk mail is usually not returned to the sender with an update. However, first class can be expensive.
Bulk rate mail can be used if you have at least 200 pieces per zip code. You will need to have either a bulk mail permit or use a mailing house or service that does. Another decision is metered or stamped mail. Stamped mail usually brings in a better response rate, but can be impractical for large mailings.
4. Get a Good Mailing List: Choosing an excellent mailing list is your #1 way to ensure a successful direct mail program. An up-to-date, properly targeted list will pull in a much better response rate than a scattershot approach where you try to reach everyone. In most cases, you'll want to mail to two lists, one to your customer base to bring in established customers (remember, in the hearing care field, you generally want to target customers whose aids are at least two years old) and one to new prospects.
5. Keep an Eye on the Competition: As mentioned earlier, try to find out what your competition is doing. A good campaign can be derailed if your competitor is offering the same thing at the same time. People may even confuse your advertising with them and go there instead!
6. Make Your Mailing Piece Stand Out. Catch the person's eye with an advertising message that appeals to their emotional needs. Think how much mail you get that you ignore. You don't want your prospect to just immediately "file" all your hard work in the garbage without even looking at it.
In most cases, you'll have only one chance to persuade the person (or, in many cases, his/her significant other or family member who sorts the mail) to take action. While it's advisable to address technology somewhere in your direct mail piece, keep in mind that this is probably not what motivates most people. Instead, emphasize benefit, value and convenience. Tell them what they'll receive if they address their hearing problem and why they can rely on you to deliver that benefit. Advertise the human aspects of hearing better: communication with friends, fun, independence—even intimacy and romance.
Additionally, have a call to action. Ask them to call you right now for an appointment (and make sure you'll be there to answer with someone who is eager to help, address their questions appropriately and schedule an appointment)!
Other Considerations
A few points to remember with your direct mail pieces:
Remember the Godfather; Make Them an Offer They Can't Refuse! Using a headline that offers people a benefit will produce better results. Once again, people are more interested in what you can do for them than how many channels or the specific algorithms that the instrument affords.
Offer something for Free. While some professionals may bristle at "free offers" because it has the potential to devalue the perception of products/services, the simple fact remains that everybody loves to think they're getting a great deal. There are still a lot of people who use the motto "If it's free, it's for me!" Discounts and free items draw attention to a promotion.
Use a Postscript. Using a P.S. in your letter will often draw the person's eye and interest.
Set a Time Limit. Give your customer a time limit. Offers which state a specific time the deal is good for usually generate more leads than open-ended offers.
Advertise You. Your picture on a mailing piece can be a great marketing tool; people tend to respond to an actual person more than to text alone.
Make Your Graphics Large and Inviting. Good graphics can draw the eye to a mailer and keep people reading.
"Go to School" on the Results. One of the great benefits of direct mail is updating your mailing lists and gauging the marketing potential of specific client populations, lists, ads, etc.
Consider Other Marketing Vehicles to Help Support the Direct Mail Campaign. A telemarketing program, open house, newspaper and/or broadcast media ads all have the potential to amplify the effectiveness of your direct mail campaign. While these marketing efforts can be pricey and are not absolutely essential to a direct mail campaign, they should be carefully considered.
Summary
Target your mailing, catch the prospects' eye, keep their attention, make a special offer and limit the time they have to respond.
Sometimes it takes some hit-or-miss tries to settle on just the right formula. Once you do, the rewards for your business can be excellent. If direct mail marketing isn't yet part of your advertising strategy, it should be. Try implementing some of these tips into your next campaign and get on the road to successful marketing! w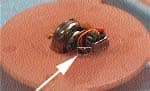 Charlotte Schiaffo is a direct mail consultant for Easy Mailing Solutions, Tampa, FL. She has helped many small businesses, including several hearing care offices and practices, with direct mail campaigns during the past eight years.
Correspondence can be addressed to HR or Charlotte Schiaffo, Easy Mailing Solutions, 8204 Hornwood Pl., Tampa, FL 33615; email: [email protected].