Learn how to save your practice from the Dark Ages of low sales
With 62% of Americans using the Internet to research health care, make sure your business is not left behind: Create a Web site that provides potential patients with information. The Internet can also assist you in providing patients with reliable contact information, and promoting products and services that will benefit the patient's experience.
We are living in what's known as the Internet Age. Thanks to technology, the spread of information has zoomed ahead—from the slow trot of a foot courier to the speed of light of electronic mail. Because technology has advanced so rapidly, many of your customers expect you to be just as advanced in the operation of your business. They are expecting a Web site, state-of-the-art equipment, and all available means of business offerings. In short, not embracing the Internet Age could leave your practice in the Dark Ages of few new patients and decreasing revenues.
Although patients are expecting your practice to have advanced technology and a professional image, there are other direct benefits in embracing the Internet. With the Health Insurance Portability and Accountability Act (HIPAA) and managed care, there are countless administrative tasks you and your staff must handle. These duties can take away from time with patients, but automating as many of them as possible can make things easier for your practice. Additionally, you can conduct cost-effective marketing efforts with a Web site and e-mails.
Are the Internet and a Web Site Important to Your Business?
Make the most of Internet Age technology to simplify your interactions with patients. Several Internet-based strategies can save you and your patients' time—and further position you as a master of high tech and high touch. Using the Internet bolsters your efforts in attracting new patients, encouraging established patients to stay with your practice, and also prompting them to refer family and friends to you.
It's beneficial to take full advantage of what the Internet has to offer because your patients are online. According to Pew Internet and American Life Project statistics,1 58% of Americans ages 50 to 64 are using the Internet, and 22% of Americans 65 or older are online. For the older age group, this translates to 8 million people. Surprised? The Pew report goes further to say that "fully 94% of wired seniors have sent or received e-mail, compared to 91% of all Internet users."1 Don't let stereotypes of the elderly not being computer literate keep you from reaching out via Internet-based services to this key demographic of people in need of hearing health services.
Additionally, don't forget that children of the elderly and their care providers also are avid Internet browsers. The same Pew Internet study reported that 58% of Americans ages 50-64, 75% of Americans ages 30-49, and 77% of 18- to 29-year-olds in the United States currently go online.1 They may be aware of hearing loss in their parents or grandparents and want to find a local hearing care professional who can help.
Give the Power of Choice
Offering a variety of Web-based conveniences also will meet the demands of Baby Boomer patients who want solutions to their problems—and want them yesterday. They, too, surf the Web, looking for health care information. If Baby Boomers with hearing loss find your practice on the Web, they will contact your practice if you provide them with the information they're looking for and make it convenient for them to get in touch with you.
Additionally, hearing care professionals can take advantage of the Internet for marketing their services to patients. Communicating to the online world the benefits of hearing aids, your level of professionalism, and the availability of payment plans and other services puts the power of choice in patients' hands and can help you to increase sales.
Consumers with hearing loss often take several years to decide to seek treatment. Don't forget that, once they have made the decision to seek treatment, they still have to decide from whom they will seek that treatment. Internet-based marketing efforts can increase the likelihood that patients will choose your practice.
Strategies include the following:
• If you don't have one already, get a Web site. As the 2004 Pew Internet and American Life Project report1 indicates, mature adults are going online in droves. One common activity is looking for health care information. Another Pew report indicated that 62% of Americans have gone to the World Wide Web to search for health care information.2 Because so many consumers are online and looking for health care information, having a Web presence is an important way to ensure you are on the radar screen of consumers in your area.
• When developing your Web site, however, you should be aware of what's called the "Amazon.com Effect." Thanks to the detail and user-friendliness offered by Amazon.com, which sells everything from books to lobsters, consumers may expect all Web sites to be as good as Amazon's, regardless of budget. Due to this expectation, experts say that if you're going to create an online presence you'd better do it right.
Guide with Information
To build the perfect Web site, provide information that prompts patients and/or loved ones to seek or encourage help for suspected hearing loss. Most importantly, you should be influencing Web visitors to seek that help from your practice. Along with posting information about hearing loss and how quality of life can be improved by treating hearing problems with amplification, also provide information about your staff and your services.
In addition to text, use photos, buttons, and links to attract attention to any new products and services you have started offering at your practice. For example, you could include an image of the latest hearing aid with which you are fitting patients. In addition to showing the picture, include a link to information about the hearing aid on your Web site and/or on the site of the manufacturer.
Additionally, if you offer unique services, like vestibular management or third-party financing for hearing aid purchases, this can be promoted on your Web site. Some vendors may be able to provide complimentary support to draw patients to your practice via your Web site.
Additionally, promoting some products and services can contribute to the patient experience. For example, CareCredit's No Interest plans are a value for potential patients. The company's extended payment programs provide convenience and comfort with longer term payments. Like other major purchases, these tools motivate people to buy. Use your Web space as a place to promote your business; use CareCredit to provide value other than discounting. Hearing professionals using CareCredit's services also have access to buttons, sample text, and even a pre-fabricated Web page that can be used to educate consumers on the company's hearing aid payment plans. Taking advantage of this kind of support enables you to communicate important information to consumers in no time. The salient point is that manufacturers and suppliers in the industry have a lot to offer relative to enhancing your business' Web site.
Offer online scheduling of appointments. Consumers who stumble onto your practice from a Google hearing care search will appreciate it if they can connect with you online. This keeps the momentum going for them to seek problems for their hearing loss and makes it more likely that they will seek that help from your practice. Established patients also may appreciate this option.
Alternative Communication
Provide your e-mail address. If you encourage potential and existing patients to contact you by e-mail, you may want to limit these online communications to getting answers for low-priority questions. You can respond to these kinds of e-mails during your downtime, but you should still try to answer them during the same day patients pose their questions in order to meet their expectations of prompt service. If patients are e-mailing you only on non-urgent matters, you can reserve phone calls for the most important and complex questions and comments. This ensures the time you and your support staff spend on the phone with patients is as productive as possible.
Use online information from industry manufacturers and providers to educate patients. If patients found out about your practice online, it's quite likely they may have done their homework and found out about the top hearing aid manufacturers and other industry providers from the Internet as well. Incorporating detailed information from vendors into your post-testing talk with a patient who has hearing loss can solidify their commitment to trying hearing aids.
Some companies may offer additional Internet conveniences. For example, if patients have privacy concerns, hearing care professionals using CareCredit can let patients know the credit application can be filled out online. Let patients input their own information online if concerned about too many eyes seeing the information.
Don't forget the basics of business marketing. If you have a convenient or central location (or a number of locations), include a map on your Web site. If you have a nice office building, include a photo of it and your staff. Offer information on your staff, your affiliations, accreditation, licensing, awards, community involvement, etc. And don't forget to provide consumers with your phone number!
Easy Marketing
Sending occasional informative e-mails to patients who give you permission to do so is an easy and cost-effective way to keep in touch with your patient base. Ask patients in the initial paperwork they fill out for you if you can send e-mails to them, and ask for their e-mail addresses. Collect these e-mails to generate an e-mail distribution list. But be clear about what kinds of e-mails you intend to send patients and stick to what you tell them; otherwise, patients may consider your e-mails to be spam and lose trust in your practice. Types of communications you can send include promotional postcards, notices of special events at your practice, and prompts to visit your Web site to view the latest edition of your practice newsletter.
Just as you probably use the Internet in your personal life, consumers who may need your help are doing the same. Help them to decide to visit your practice and establish a long-term relationship with you by using Web-based amenities to make the hearing care experience more convenient for them.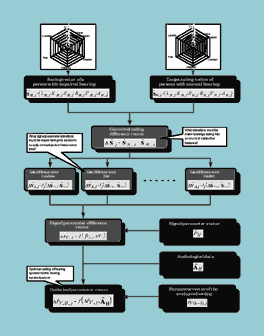 Terry Silance is the national sales manager for Audiology and ENT services at CareCredit, Anaheim, Calif. He has more than 20 years of experience in health care, including working for a major hearing device manufacturer.
References
1. Fox, S. Older Americans and the Internet. 2004. Available at http://www.pewinternet.org/PPF/r/117/report_display.asp.
2. Fox, S, Raine, L. Vital decisions: How Internet users decide what information to trust when they or their loved ones are sick. 2002. Available at http://www.pewinternet.org/PPF/r/59/report_display.asp.
Correspondence can be addressed to HR or Terry Silance, 2995 Redhill Ave, Costa Mesa, CA 92628; e-mail: [email protected].