The Board of Trustees of the Hearing Loss Association of America (HLAA) has named Anna Gilmore Hall, RN, MS, CAE, as its next executive director, succeeding Brenda Battat, who announced her retirement in July 2012.
Hall will be officially introduced to the HLAA membership at its Board of Trustees meeting on June 27, in conjunction with HLAA Convention 2013 in Portland, Ore. She will officially assume the position of executive director on July 8, 2013.
Diana Bender, PhD, Board of Trustees president, said in the press statement, "The HLAA Board of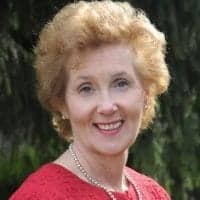 HLAA's Anna Gilmore HallTrustees is excited to welcome Anna Gilmore Hall. Anna has the experience, skills, and, above all, the passion needed to lead HLAA and to build on the successes of our retiring executive director, Brenda Battat. In Anna, we have found a strong leader who will strive to implement the goals of our Statement of Strategic Intent. I am really looking forward to working with her."
Hall has 20 years of experience managing nonprofit organizations and helping them to achieve strategic and growth objectives. Her resume includes executive planning, administration, communications, and marketing experience in the nonprofit sector. She holds a master's degree in leadership and organizational management from Capella University, a bachelor's degree in university studies from the University of Maine, and a diploma in nursing from Eastern Maine Medical Center. She has also earned a certification in Association Management from the American Society of Association Executives (ASAE).
Prior to coming to HLAA, Hall was the executive director of Practice Greenhealth, a health care community that empowers its members to increase their efficiencies and environmental stewardship while improving patient safety and care. From 2004 to 2008, she was co-executive director of Health Care Without Harm, an international campaign for environmentally responsible health care. She also held executive leadership positions within the American Nurses Association and the Maine State Nurses Association.
"I am honored to be HLAA's next executive director," said Hall. "HLAA is at an exciting growth point in its history. I look forward to enthusiastically partnering with the board, staff, and members in advancing our mission of opening the world of communication to people with hearing loss."
News of Brenda Battat's plans to retire this summer came last July, and a formal search was conducted by a search committee chaired by James DeCaro.
SOURCE: HLAA