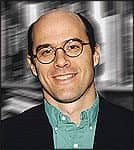 At The Hearing Review, we have an 18-year track record of bringing some of the world's most influential hearing-related articles and reporting to our readers. Traditionally, our print publication has maintained a circulation of about 21,000 dispensing professionals. However, in the past 3-5 years, our online readership has grown enormously, especially in international visitors. Today, nearly one-third of all visitors to this website are from outside North America and our online HR Archive of articles, search engine, and current issue are by far the most popular stopping points.
In an effort to expand our readership and deliver our authors, ideas, and sponsors to a wider audience, we are offering hearing care professionals several new options for receiving HR. These include receiving monthly editions of HR via the post and/or delivered electronically to your email account. You can also follow us on Facebook and Twitter.
We're excited about HR's expanding role in worldwide hearing healthcare, and we invite you to explore and sign up to receive HR electronically and/or in print.