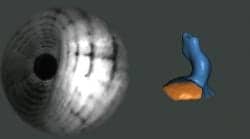 Lantos Technologies Inc announced that it has received clearance from the United States Food & Drug Administration (FDA) to market the Lantos 3D Ear Scanning System. Initially developed in the laboratories of the Massachusetts Institute of Technology, the system streamlines the process of obtaining ear topology measurements for custom-fit in ear devices.
The Lantos system replaces the current laborious and often uncomfortable process of taking a silicone impression for the production of custom-fit ear devices.
Jeffrey Leathe, CEO and chairman of the board at Lantos, commented in the press release, "We are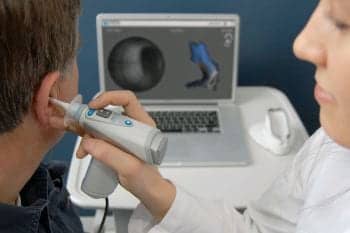 excited to receive FDA 510(k) clearance; it demonstrates our commitment to offer innovative and disruptive technology that is both safe and efficacious."
The 3D Ear Scanning System also promises manufacturing efficiencies, simplified logistics, and improved turnaround time for product delivery to the customer.
The company says that the 3D Ear Scanning System will be commercially available later this year.
See related article in the HR's Archives: Making a Digital Impression Using 3D Ear Canal Scanning.
SOURCE: Lantos Technologies