By Karl Strom, Editor-in-Chief of The Hearing Review

IHS is back. That was the emphatic message from International Hearing Society (IHS) leaders during the 61st Annual IHS Convention & Expo, held September 20-22 at the Renaissance Hotel & Spa in Glendale, Ariz. And it's hard to argue with them. This year's convention, which had as its theme "Reaching New Horizons," succeeded in almost all measures, drawing a diverse attendee list of close to 600 hearing instrument specialists, audiologists, and ENTs to what many agreed was the Society's most successful convention in a decade.
At the Opening Keynote on Thursday night, Bill Rancic of The Apprentice fame offered ideas and strategies tailored for dispensing professionals in his presentation, "How to Think Like an Entrepreneur,"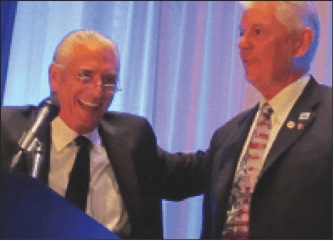 Outgoing IHS President Alan Lowell, ACA, BC-HIS, who is the only person to have served two terms as Society president, passes the organization's gavel to Incoming-president Thomas Higgins, ACA, BC-HIS. Lowell's term will officially end at the end of this year
with the strong message that today's entrepreneurs must "evolve or die out like the dinosaurs." The convention also offered an exceptional array of concurrent seminars, "Technology Theaters," and over 50 company products and services offered in the Expo hall. Additionally, a lively Manufacturers' Panel Discussion and an informative consumers' panel titled "A Holistic Approach to Hearing Healthcare," assembled by Hamilton CapTel, offered broad and unique perspectives on hearing healthcare.
At the IHS Membership Luncheon, Outgoing-president Alan Lowell, ACA, BC-HIS, passed the Society's gavel to Incoming-president Thomas Higgins, ACA, BC-HIS, who will take the helm January 1. Scott Beall, AuD, BC-HIS, was named as the Society's new president-elect. He will succeed Higgins in 2015.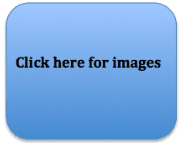 See a slide show of more images from IHS by clicking above.Next year's IHS Convention & Expo will be held September 12-14 at the Crystal Gateway Marriott in Washington, DC. For more information, visit: www.ihsinfo.org