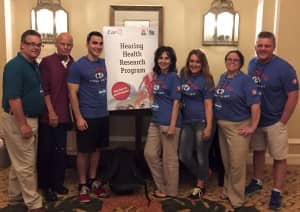 EarQ, a nationwide network of independent hearing healthcare providers, announced that it teamed up with representatives of Sivantos Inc and the NFL Players Association (NFLPA) to provide hearing health check-ups and hearing devices to participating former NFL players during the 2015 NFL Players Association Convention in Maui, Hawaii. The company reports that, throughout the 2015 conference, the NFLPA worked with EarQ to continue their research on the correlation between hearing loss and former professional football players, and the impact of the game on their health.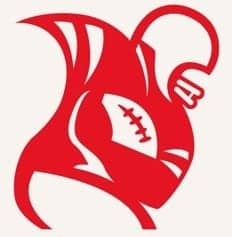 From March 19-21, says EarQ, select EarQ providers from across the US and several representatives of Sivantos provided participating NFLPA members with hearing health screenings and customized hearing solutions to help improve their quality of life.
"Our partnership with EarQ and the NFLPA was a tremendous experience!" said Ron Gleitman, PhD, vice president of business development at Sivantos Inc. "The Siemens and EarQ hearing products changed the lives of [the] players. Binax from Siemens is the only hearing aid technology that is clinically proven to outperform normal hearing in challenging listening environments. We were able to see in a very short time the joy of better hearing in the NFLPA members [that participated in the program]."
According to EarQ, all testing data acquired during the conference will help EarQ and the NFLPA more accurately identify the connection, prevalence, and extent of hearing loss throughout the player population and help ensure larger steps can be taken to help enrich the lives of NFLPA members.
"We are very proud to help support the NFLPA's efforts to improve their members' quality of life," said Ed Keller, president of EarQ. "We are looking very closely at how hearing loss affects the player population and are committed to utilizing our resources to not only educate the players about their hearing health, but help them find life-changing solutions as well."
Source: EarQ