TruHearing, West Jordan, Utah, which provides discount programs on digital hearing aids and services to members of select health plans, has named Tommy Macdonald CEO.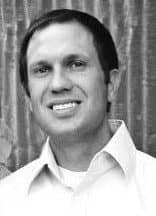 Before joining TruHearing, Macdonald held positions at Bain & Company and most recently at Sorenson Capital, the private equity fund that acquired a minority interest in TruHearing in late 2012. Macdonald holds a BA from Brigham Young University and an MBA from the Stanford University Graduate School of Business. Macdonald has been president of TruHearing since February.
"During the past nine months, Tommy Macdonald has demonstrated his expertise and exceptional leadership skills by successfully maneuvering TruHearing through this critical hyper-growth stage," says TruHearing founder and current CEO, Lindsay Atwood. Atwood is retiring but will continue to serve as chairman of the board for the company. "The board of directors has the utmost confidence in his ability to lead TruHearing through this next stage of sustained growth and beyond as the company continues to deliver substantial value to its health plan partners, patients, contracted providers, and employees," Atwood says.
TruHearing contracts with a select group of health plans to offer considerable savings to their members on state-of-the-art digital hearing aids from five of the world's leading manufacturers and TruHearing's private label selection.
Source: TruHearing