Thomas Begley, former VP of Sales at Rayovac, passed away on April 10, 2022 at age 77 after a valiant battle with glioblastoma. Known for his quick wit and expansive knowledge of the hearing healthcare market, as well as being a fixture at professional and industry meetings, Begley's work at Rayovac headquarters in Madison, Wis, spanned over three decades. In that time, he presided over a period in which hearing aids evolved into truly advanced hearing devices, becoming far more hungry in power consumption while also becoming much smaller in size. It was during this time Rayovac's zinc-air battery technology was honed for higher-drain hearing aid and cochlear implant applications, improved shelf-life, while reducing and then eliminating the use of mercury in their batteries.
According to his official obituary, Tom split his youth between Denver and Fremont, Ohio,graduating from North Denver High School and the University of Colorado at Boulder. He then moved to San Francisco. Appropriately, Tom lived there during the "Summer of Love" where he met and fell in love with his wife of 54 years, Cornelia Rose (Jandris) Begley ("Connie"). With his short haircut, horn-rimmed glasses, and preppy style—a look he never strayed from—Tom was far from a hippie. Instead, he was bound for the US Air Force where he worked on top-secret clearance as a photo intelligence officer, making maps for the Vietnam War—an early and highly classified use of satellite imagery. Tom was promoted to Air Force Captain and was proud of having served his country.
After the Air Force, Tom worked in positions of increasing responsibility at food companies like Campbell Soup Co, Heublein, and ConAgra, living in Massachusetts, Texas, and Minnesota. In Madison, Wisconsin, he became Division Vice President of Sales at Rayovac Corp, helping the company become the top-selling hearing aid battery brand. At Rayovac, Tom traveled all over the world, including trips to help fit children with hearing aids and give them the gift of hearing.
Tom packed everything he could into his 77 years and told his family that he was leaving this earth with no regrets. He always had a warm smile on his face and with his incredible wit, he delighted in teasing people. His favorite saying when someone misplaced something: "It's not my day to watch it!"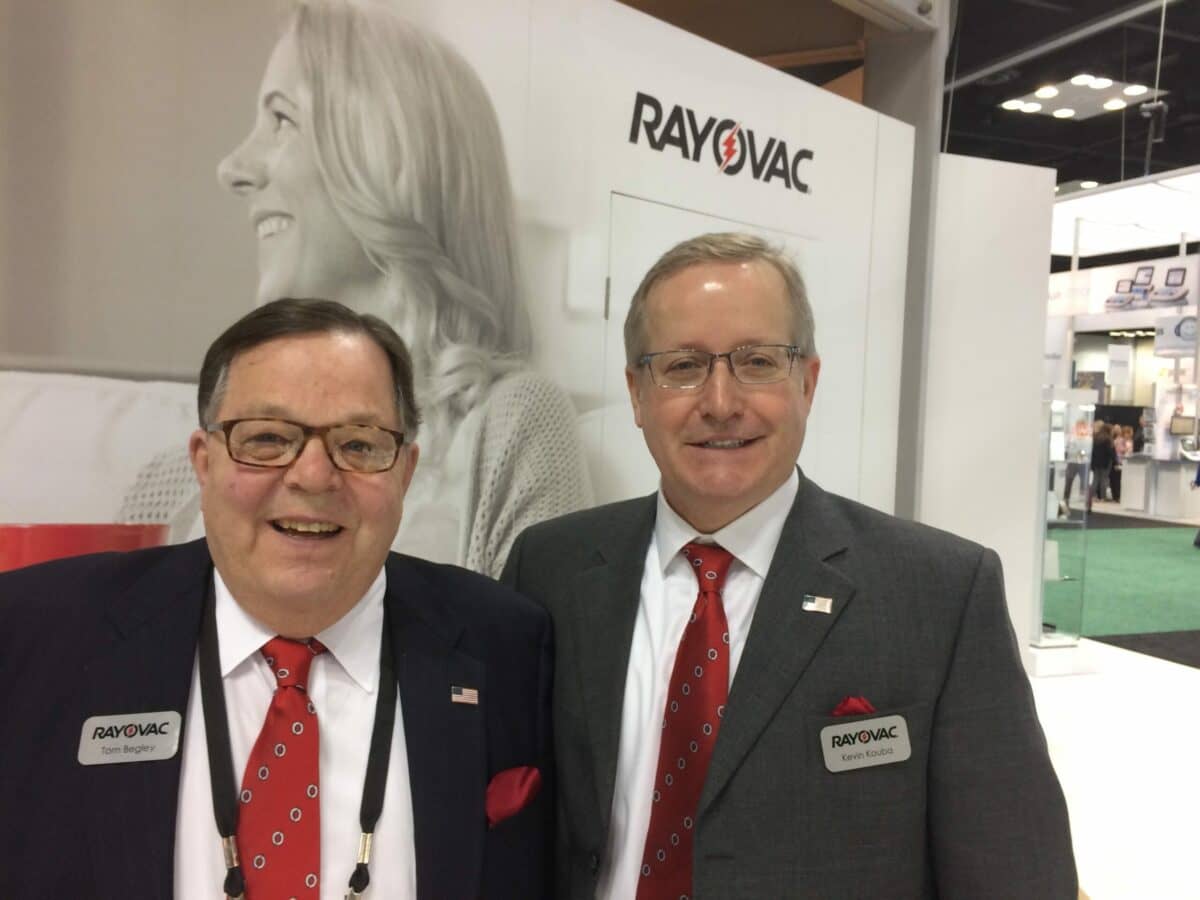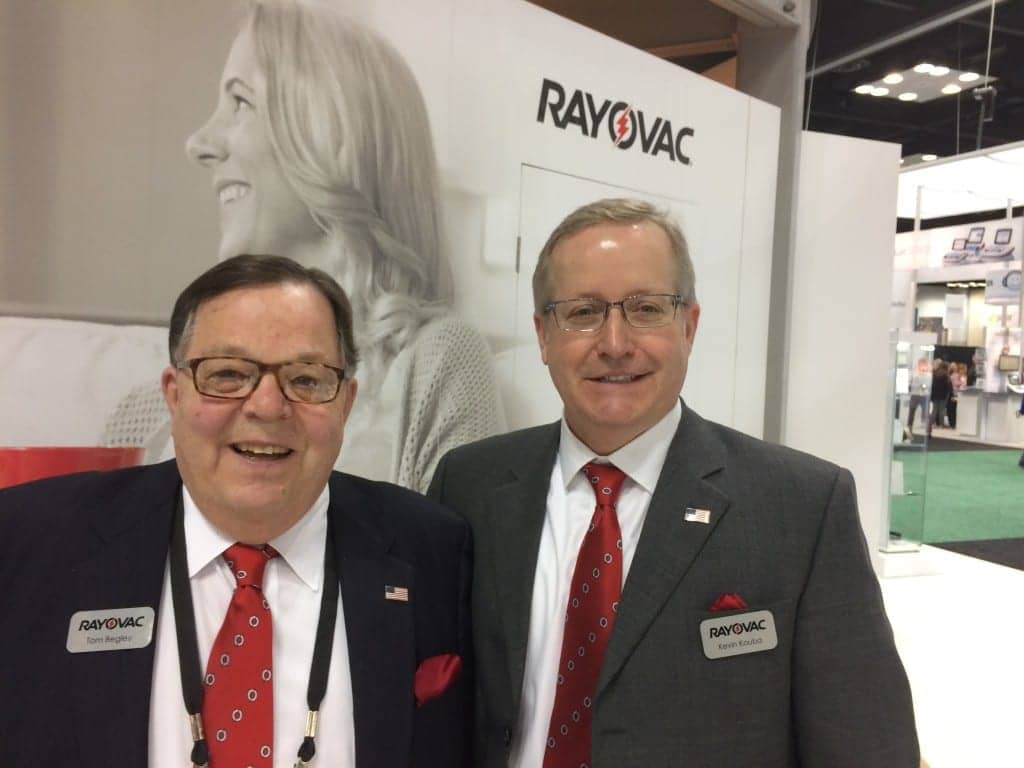 Former colleagues praised Tom for being a mentor, a friend, and a true professional. "Tom worked on behalf of Rayovac and the hearing healthcare industry for 27 years," wrote his long-time colleague Kevin Kouba. "It was his only position at Rayovac because he didn't want to do anything else. Tom was considered Rayovac's—and really the industry's—hearing aid battery market expert and was often called on to share his expertise with the development of new products and customer training. When I first started working for Tom, he told me 'The hearing industry gets in your blood—you'll love it.' He often reminded me how much he enjoyed working with the people in hearing healthcare, including audiologists, hearing aid specialists, distributors, manufacturers, trade groups, and peers at other suppliers. Tom often said he was lucky to be able to do business with such great people while also doing a good thing (serving those with hearing loss). He continued to work well past the normal retirement age because he enjoyed the industry so much and didn't consider it work. Tom and Connie both had many hearing industry friends around the world and were known to spend nights, weekends, and even holidays at industry functions. It was much more than a career for Tom."
"Tom could have conducted a master class on the hearing healthcare market," says Hearing Review Editor Karl Strom. "For much of the time prior to the advent of recharchargeable hearing aids, Rayovac dominated the US hearing aid battery market while assisting in the development of power-hungry features, from BILL and TILL circuits to the digital signal processing and wirelessly streaming Bluetooth hearing aids we have today. Tom often served as a great confidanté—and something of a 'Switzerland'—between these highly competitive hearing aid companies. For Tom, it was more than a job. He knew if his team could develop better power solutions and sell more batteries, they'd have even more resources to develop new solutions for people with hearing loss. He was humble about his breadth of knowledge and what he did, but I think few people—even today—realize just how crucial and complicated battery power issues are in the performance of hearing devices."
Begley also served as the chairman of the Hearing Industries Association (HIA) trade liaison committee for many years and participated on the exhibitor advisory panels for the American Academy of Audiology (ADA) and the Academy of Dispensing Audiologists (ADA).
According to his obituary, Tom loved traveling and eating at good restaurants. Coca-Cola was his drink of choice—a habit his mother started him on when he was a toddler at a drugstore in Denver. In 2008, Tom and Connie moved from Wisconsin to Cape Cod, where he took up boating and proudly spent two years as Commander of the Cape Cod Sail & Power Squadron (now known as America's Boating Club Cape Cod). He and Connie spent their free time navigating Pleasant Bay in Cape Cod.
Tom was a loving husband, father, and grandfather. In addition to his wife, Connie, he is survived by his children, Laura Begley (Jonathan) Bloom and Thomas Francis (Kathleen) Begley III, his two cherished grandchildren, Virginia Rose Ku Begley and Lucy Rose Bloom, and his granddog, Leader ("Lee").
In lieu of flowers, donations can be made in memory of Thomas Begley to the Massachusetts General Hospital for the benefit of research efforts in neuro-oncology. Checks can be made payable to "Massachusetts General Hospital" with a memo line to read "Dr. Elizabeth Gerstner" and mailed to: Massachusetts General Hospital, Development Office, Attn: Heidi Bergmeyer, 125 Nashua Street, Suite 540, Boston, MA 02114.
A visitation will be held on Friday April 29 from 4-7 pm at the Nickerson Funeral Home (87 Crowell Road, Chatham, MA). A funeral will be held on Saturday, April 30 at 11 am at St. Christopher's Episcopal Church (625 Main Street, Chatham, MA) with a luncheon to follow. He will be laid to rest with a military burial on Monday, May 2 at 10:45 am at the Massachusetts National Cemetery (Connery Avenue, Bourne, MA).
His family asks friends to please raise a glass of Coca-Cola in honor of Tom and toast a life very well lived. For online condolences, visit www.nickersonfunerals.com.
Acknowledgement: Portions of the above text were taken or adapted from the obituary of Tom Begley on the Dignity Memorial website.