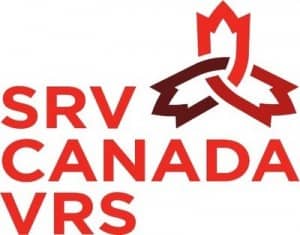 A special event in Gatineau, Quebec has been announced for the official launch of Canada's first-ever national Video Relay Service (VRS) – SRV Canada VRS.
SRV Canada VRS will provide Deaf and Hard of Hearing Canadians who use sign language, both American Sign Language (ASL) and Langue des signes québécoise (LSQ), with Internet-based VRS tools to communicate better and give them greater independence to connect with family and friends, and to conduct day-to-day activities. It simulates, as closely as possible, a conversation between two hearing people.
SRV Canada VRS works as follows:
VRS calls are placed using a high-speed Internet connection through a computer, tablet or smartphone;
When a Deaf caller places a VRS call to a hearing person, an ASL or LSQ interpreter appears on the device's screen;
The Deaf caller signs to the interpreter, who is fluent in ASL/English or LSQ/French;
The interpreter then speaks the message to the hearing recipient, and
The hearing caller responds and the interpreter signs the message back to the Deaf person – relaying the conversation between the two callers.
Quick Facts about SRV Canada VRS:
SRV Canada VRS is for Canadians who are Deaf and Hard of Hearing and who use ASL or LSQ to make phone calls.
Based on current trends, there are as many as 20,000 Canadians who will use and benefit from the service (CRTC estimate).
SRV Canada VRS is Internet-based, and customers must register to use the service. Customers must have a connected device capable of supporting video conferencing – a desktop or laptop computer (PC or Mac), tablet or smartphone (Android or iOS).
Registered customers will receive a 10-digit phone number associated with their account to make and receive calls.
SRV Canada VRS is a free service funded through the National Contribution Fund. However, some calls, like international calls, will require the customer to pay international calling rates.
At the launch event, demonstrations will be made of the first SRV Canada VRS calls. Participating in the event are the Honorable Carla Qualtrough, minister of Sport and Persons with Disabilities; Jean-Pierre Blais, chairman of the Canadian Radio-television and Telecommunications Commission; and Sue Decker, executive director and CEO of the Canadian Administrator of VRS (CAV) Inc.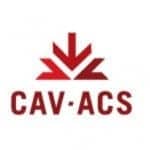 The launch of the VRS will be held 10:00 AM – 12:00 PM on Wednesday, September 28, 2016 at the Canadian Museum of History, Grand Hall, 100 rue Laurier, Gatineau, QC.
For more information, visit the SRV Canada VRS website.
Source: SRV Canada VRS; Canadian Administrator of VRS (CAV) Inc.