By Kathryn Sutherland, Chief Editor, Hearing Review
Kathryn Sutherland: Today, I am meeting with Mike Halloran, President of Beltone. Welcome, Mike. It's nice to speak with you today. I understand that you have some exciting news to share with Hearing Review readers. Please tell us the news.
Mike Halloran: Well, I've been the President of Beltone for the last two and a half years. I've thoroughly enjoyed my time here, but recently, Rich Swanson, who's the Vice President of Finance for GN Hearing North America for the past 20 years announced he's retiring, and Morten Toft, CFO of GN Hearing and Scott Davis, President of GN North America, have asked me to take Rich's role. The change was effective Monday, October 24; I'm now officially the Vice President of Finance for GN Hearing North America.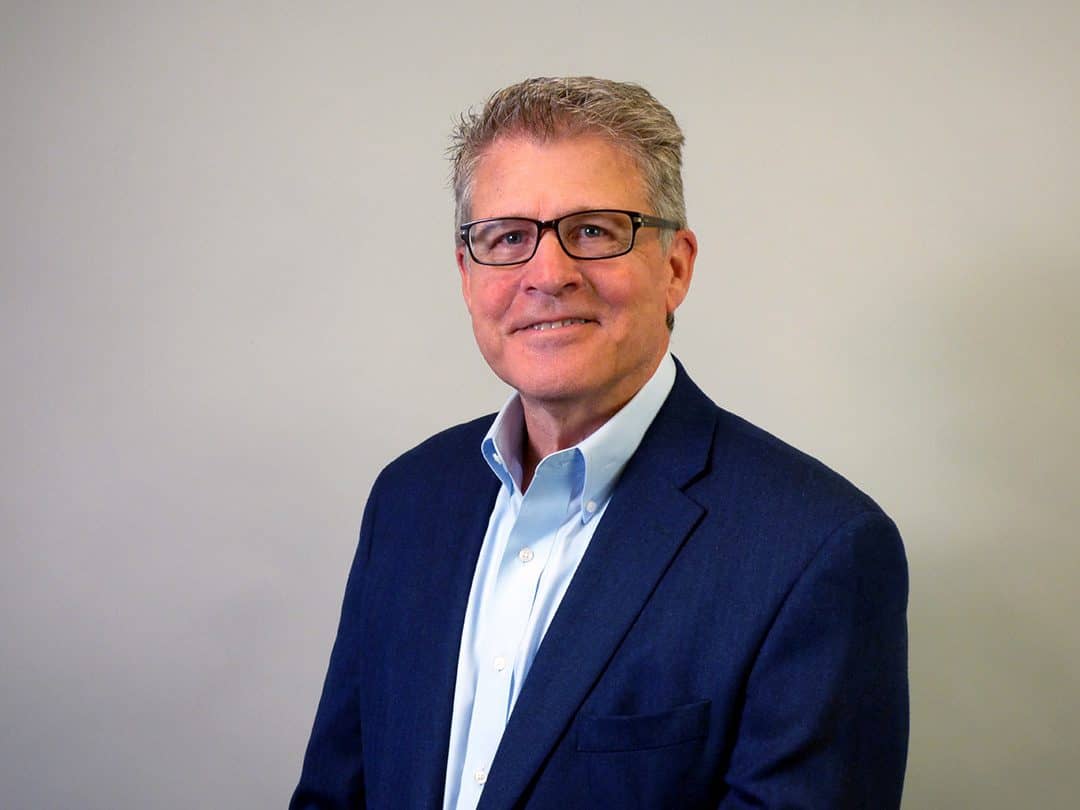 Sutherland: That is big news. We have another guest that has joined the discussion. Mike, can you please make the introductions?
Halloran: Yes. I would like to introduce you to David Molella. He was running our Canadian operation where we have ReSound, Jabra, and Beltone; all facets of our business. David has over 17 years of industry experience.
Effective this week, he officially became the President of Beltone. The most important thing for me, for this role, was the candidate must be a good person, I know David and he fits this description. This makes me happy knowing the Beltone network will be well taken care of. David is well-suited for the job. In addition to his industry experience he also has the advantage of knowing the GN Hearing and Beltone businesses. He is a natural to roll into the president position and I think he'll do a great job.
Sutherland: Well, congratulations, this is very exciting news for both of you and for Beltone. Mike, can you share one of your proudest moments at Beltone?
Halloran: I was fortunate to have a great group of Beltone employees to work with. The management team is strong, and the employee team is strong and experienced, which made my job that much easier, especially considering I joined early in the pandemic. Literally, I started in May of 2020, two months into it, and because of the experienced team at Beltone, we continued to operate. In fact, we set sales records in 2021 and 2022. I feel good about that and am excited for David to take Beltone to the next level.
Sutherland: And David, what was your deciding factor to join Beltone and take on this role of president?
David Molella: It was all about the opportunity. Working in Canada and having over 17 years of industry knowledge, it just seemed like a natural next step for me to walk into Beltone US, a very healthy organization, as Mike mentioned. What Mike has done over the last two and a half years has been very impressive. He talked about good people; well, he is one of them. Stepping into this role after Mike held the position made it much easier, and my decision that much quicker. I am excited about the opportunity and really look forward to working with the team in the US, and, as Mike mentioned, a fantastic team, and that was also part of my decision.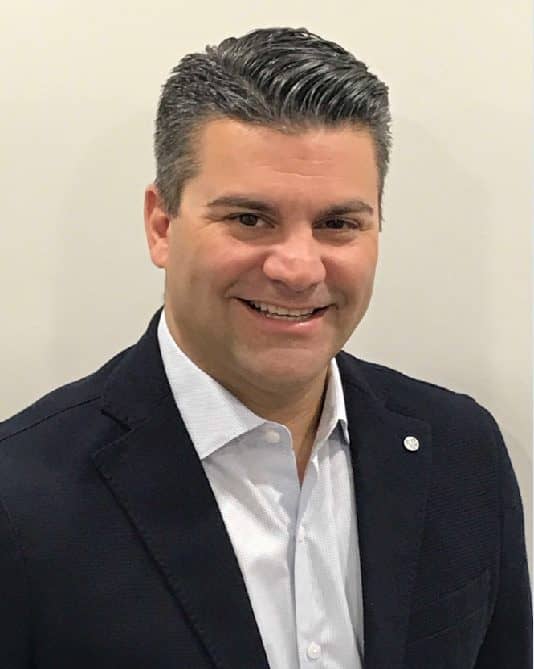 Sutherland: Sounds good, David. Can you share what accomplishments you are most proud of from your time as General Manager of GN Hearing in Canada?
Molella: It was really a couple of things, including building a strong leadership and management team in Canada. I was fortunate enough to recruit some great talent during my time here, build a strong team, and really grow the business in a relatively short period of time. Having to deal with and manage COVID was obviously extremely challenging, but, at the same time, we didn't let it hold us back. Both sides of the business that I was responsible for had tremendous growth; GN ReSound and Beltone. I think that's probably my biggest accomplishment: my team, and the growth. I'm now looking forward to focusing on one specific brand and am very excited that it's Beltone.
Sutherland: That sounds wonderful. You may have touched on the next question. What are you looking forward to the most for Beltone? Do you have anything else you would like to add?
Molella: Growth for sure is something I will focus on, but I think that growth happens just by being surrounded by good people and being surrounded by a great team. And, as Mike mentioned, we have a fantastic leadership team at Beltone. I really look forward to working closely with them and the rest of the employees in the organization. Most of all, I look forward to building relationships with our owners. I know a handful of the owners and I'm really looking forward to getting to know them better, providing support, and helping grow their businesses.
Sutherland: I'd like to talk about OTC hearing aids. Now that they're officially here, I'm going to ask Mike first: What kinds of reactions have you been seeing among Beltone owners, the hearing care providers, and the patients? Have you had much feedback yet?
Halloran: Yes, I think there was a level of anxiety when OTC was first finalized and then launched, but I think it's lower today than two months ago. We have seen a higher call volume to the Beltone offices, mostly inquiring about what OTC means and what it is. People are looking for professional guidance and support; it has been positive. Any kind of commotion or buzz in the industry to recognize hearing is a good thing, considering four out of five people who need amplification don't have it. So, any type of noise right now, frankly, is good awareness for the hearing industry, which is healthy as we're seeing it in our numbers; appointments are up in the last two weeks since OTC hit the market.
Sutherland: Do you think that happened since Beltone announced you are now carrying Jabra Enhance Plus OTC hearing aids and that customers don't need appointments to be seen?
Halloran: Yes. About six months ago, to prepare, we launched Jabra Enhance Plus, a self-fit device. We covered how to position, price, and how to operate this product within the environment of the professional channel. In anticipation of OTC, we spent time learning how to support it, how and when to sell it, when to use it, and how to advertise it. I know this helped a lot of the Beltone owners prepare for OTC.
Now, having a product and experience, when people call the offices, they know to say, "Yes, come on in. We will educate you on what OTC really means, what prescription devices mean, what you need, and whether you're really a candidate for an OTC or a prescription device." I think it's helped them with how to embrace OTC.
Sutherland: Those are great strategies. I think that the support is out there and now people are going to feel more comfortable talking about hearing loss.
Halloran: I always felt that when having something in your ear like a bud is socially acceptable, that's when hearing aids would really start to pick up. When something is socially acceptable, those four out of five will seriously consider amplification: "Oh, it's socially acceptable, I'll do it." I've always felt stigma is a big issue.
Sutherland: David, how about you? What are you hearing as reactions to OTC now that it is a reality?
Molella: All I can give you at this point, Kathryn, is what the reaction has been in Canada. I have stayed really close to the information and to how it was all coming together. There has been an initial buzz in Canada and I'm getting a lot of questions as to when OTC is coming to Canada and what that's going to look like. At this point, it's still kind of up in the air. I think to Mike's point as well, I see it certainly as an opportunity. The individuals that can benefit from some sort of amplification, I think this is now going to solve that, but at the same time, we don't want to take away from the fact that a prescribed medical grade device is truly the solution, and we look at OTC as kind of that stopgap before getting into a permanent solution.
So, I look at it as an opportunity, but can also appreciate the concern around it from a hearing care professional perspective. I think at the end of the day, it'll be a positive thing for the industry and there will be a solution for everyone.
Sutherland: I agree. I'm hoping it becomes easier for people to research and be more comfortable talking with a hearing specialist, so when they do visit Beltone, they are more educated and qualified customers.
Molella: Exactly.
Sutherland: That concludes my questions today. It was very nice to spend this time with you, I wish you all the best in your new roles.
Molella: Nice to see you, Kathryn. I look forward to working together in the future and reconnecting.
Halloran: Bye-bye.
Michael "Mike" Halloran, Vice President of Finance, GN Hearing, NA
Mike Halloran is a hearing industry veteran and recognized leader with 20 years of experience including manufacturing, retail, and management services. Prior to his time with GN Hearing, he joined Beltone (part of GN Group) in 2020 to oversee its US operations and to support its network of independent owners after serving as Chief Financial Officer and general partner with Audigy
Group, where he helped to steer its successful acquisition by GN Hearing. Having earned a Certified Public Accountant (CPA) licensure and a bachelor's degree in Business Administration with a concentration in accounting from the State University of New York College at
Oswego, Mike also served as VP and CFO for Action Target, Inc, and VP and CFO for Sonic Innovations, Inc. Earlier in his career, he held audit positions at Ernst & Young, rising to Senior Audit Manager as well as senior positions within CR Bard, a large medical device company. Halloran's expertise in mergers & acquisitions (M&A) has made him a successful driver of profitable growth, having assisted and supported more than 75 acquisitions and divestitures. During his time at Beltone, Halloran helped lead, grow, and position the brand as the nation's "leading hearing care retailer." As a proven, thoughtful, strategic, and dedicated leader, Mike brings the right blend of skills and experience to his new role as GN Hearing's VP of Finance, NA.
David Molella, President, Beltone
David Molella has over 17 years of experience in the hearing industry. He joined GN Hearing in 2019 as Managing Director for Canada where he collaborated with US counterparts at Beltone, ReSound, Jabra, and Audigy to leverage resources and strategies for growth in Canada. In addition, he worked with key leadership to drive consistency and excellence in GN products, services, and technology. Over the past three years, Molella has significantly grown GN's presence in Canada where he built a strong management team by recruiting individuals to GN Canada. He also was successful in leading the reintroduction of ReSound into Quebec after more than a decade of no sales in the second-largest market in Canada. GN's Beltone Canada business had one of its best years this year, according to the company, as Molella focused the organization on recruiting new owners while ramping up services and support to both existing and new owners. Under Molella's guidance, the retail team focused on the "Right Beside You" patient experience to ensure the continued healthy growth of Beltone's retail. Molella's strong leadership skills, solid talent management expertise, and unwavering commitment to hearing care professionals are a testament to his new role as President of Beltone where he looks forward to continuing to serve the hearing loss community.