The Ida Institute announces a new partnership with the Canadian Hard of Hearing Association (CHHA). The partnership will draw on the insights, networks, and experience of each partner to promote, advance, and implement person-centered hearing care locally and globally, the Institute says.
With the partnership, CHHA also becomes the 32nd member of the Person-centered Hearing Network. The global network is comprised of hearing care professionals and representative from professional organizations, patient organizations, and academia. The PCHN collaborates to implement person-centered care and to give people the knowledge, skills, and confidence to better manage hearing loss.
A National Organization Making Practical Differences
Headquartered in Ottawa, Canada, CHHA is a national organization with a collaborative network of 24 like-minded branches and chapters across the country. The organization runs a mentorship program, funds several scholarships, produces webinars and podcasts, hosts conferences, creates guides, and conducts surveys. At a national level, they advocate for things like the Accessible Canada Act to remove barriers for people on transportation, in buildings, or in employment. But much of what they do is at the grass roots. CHHA networks provide hearing aids to people who can't afford them, help people use closed captioning, and access virtual meeting platforms, among many other things.
The National Executive Director of CHHA, Lee Pigeau, discussed how the partnership would increase CHHA's effectiveness: "Partnering with Ida will help us refine some guiding principles to deliver the highest quality service we can to our members. We can learn so much about self-advocacy and person-centered care and use that when we're speaking with mentors or educational institutes, or when we're doing a podcast on how a student can advocate for themselves. The partnership just seems like a natural fit for us."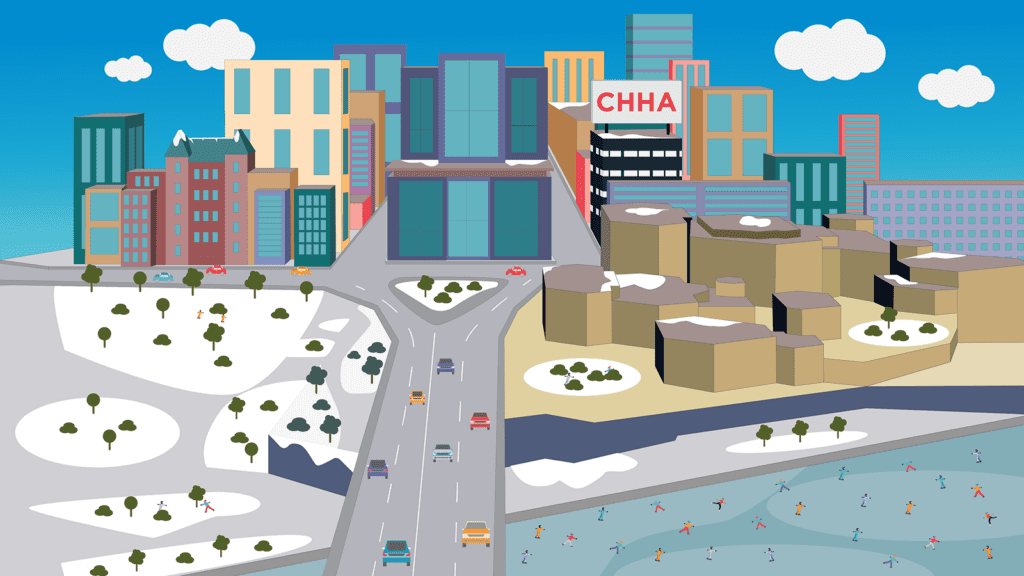 "CHHA helps Canadians with hearing loss in refreshingly practical ways and embodies many of the principles that Ida holds dear, like collaboration, improving communication, and, of course, person-centered care," Ida's Managing Director, Lise Lotte Bundesen, said. "Their addition to the Person-centered Hearing Network will benefit its mission to advance person-centered care, and their insight, network, and ambition will be of great value to the other partners."
About the Ida Institute
The Ida Institute is a non-profit organization founded in 2007 with the goal of improving hearing healthcare at a global scale. The independent organization works to build a community that embraces person-centered care. Together with clinicians, academics, patient organizations, and people with hearing loss around the world, the community helps people develop the knowledge, skills, and confidence they need to better manage hearing loss. The Ida Institute is based in Denmark and has a community of 20,000 people worldwide.
Source: Ida Institute
Image: Ida Institute, CHHA