CHS Global Partnerships for Research & Innovation, a nonprofit organization and strategic global leader in the advancement of research and innovation that improves the quality of life for deaf and hard-of-hearing individuals, announced that it has awarded its first four research grants – totaling $400,000 – to institutions leading research that will break down barriers to participation for deaf and hard-of-hearing individuals and their families.
The following principal investigators and their host institutions have been honored with CHS Global Partnerships for Research & Innovation inaugural Research Grants:
Chizuko Tamaki, AuD, PhD, Gallaudet University 
"ASL Adaptation of Balance and Fall Risks Self-Report Measures," submitted by Dr Chizuko Tamaki, principal investigator, will adapt and validate four self-report and self-screening tools of balance functions and risk of falling that are currently available in written English, into American Sign Language (ASL). To learn more, click here.
Marlene Bagatto, AuD, PhD, Western University
"Mapping the Social Determinants of Infant Hearing Health Care in Canada," submitted by Dr Marlene Bagatto, principal investigator, and her collaborators Dr Maxwell J. Smith, Dr Jacob Shelley, and Dr Mehmet Begen from Western University, will examine the healthcare injustice of Canada not having a national infant hearing health strategy and the costs to Canadians this inequity presents.  To learn more, click here.
Natalia Rohatyn-Martin, PhD, MacEwan University 
"Validation of the Fatigue in Educational Contexts (FEC) Survey for Deaf* Students," submitted by Dr Natalia Rohatyn-Martin, principal investigator (MacEwan University) and her co-investigators, Dr Denyse Hayward and Dr Lynn McQuarrie (University of Alberta) and collaborators Linda Cundy (University of Alberta) and Stephan Rohatyn (Ball State University), will validate the newly created FEC assessment tool nationally and internationally, to increase awareness of listening and viewing fatigue contributors in order to improve educational outcomes and opportunities for deaf and hard-of-hearing students. To learn more, click here.
Walter Wittich, PhD, Université de Montréal
"Development of a Core Set for Deafblindness Using the International Classification of Functioning, Disability, and Health," led by Dr Walter Wittich, supported by the Centre de réadaptation Lethbridge-Layton-Mackay du CIUSSS du Centre-Ouest-de-l'Île-de-Montréal, the Institut Nazareth et Louis-Braille du CISSS de la Montérégie-Centre, the Canadian National Institute for the Blind, DeafBlind Ontario Services, and the Canadian Helen Keller Centre, in cooperation with global collaborators from Sweden, France, The Netherlands, and Spain, will aim to develop ICF Core Sets, currently nonexistent for deafblindness, to improve clinical practice, research and service delivery to people living with deafblindness across the globe. To learn more, click here.
"Congratulations to our inaugural research grant recipients! We are proud to offer research grants that support the brightest researchers and innovators in the world in their quest to reimagine the future of hearing health and deaf studies," said Julia N. Dumanian, President & Chief Executive Officer of Canadian Hearing Services. "Their critical research, along with their expertise and passion to create impactful change, will help address the multifaceted issues related to hearing loss and deaf studies, with the ultimate goal of improving quality of life for deaf and hard-of-hearing individuals around the world."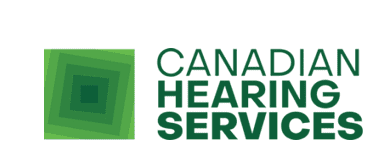 Dr Poorna Kushalnagar, Dean of Research at Gallaudet University, explains the impact of the research grant to deaf adults, "Dr Tamaki's research has strong potential to improve the quality of life for older deaf adults experiencing balance problems and who are at risk for falls. She will work to develop linguistically and culturally appropriate tools that will more accurately assess the impact of dizziness and balance difficulties on older deaf adults, potentially leading to a safer and better quality of life for them. I wholeheartedly congratulate Dr Tamaki on this award that will allow this important research to reduce health inequities and have a positive impact on our communities."
ABOUT CHS GLOBAL PARTNERSHIPS FOR RESEARCH & INNOVATION RESEARCH GRANTS
In April 2022, CHS Global Partnerships for Research & Innovation launched its inaugural call for proposals for the two-year funding cycle beginning in Fall 2022.  We received an overwhelming response from the scientific community, all of which aligned and supported its inaugural Research Areas of Focus, which are as follows:  
HEARING HEALTH: Prevention, identification, assessment, treatment and (re)habilitation of auditory and balance difficulties.
HEARING SCIENCE: Research activities in the fields of acoustics, neuroscience, and psychology concerning perception of sound.
DEAF STUDIES: Research activities in the fields of sociology, language, and inclusivity of deaf individuals.  
QUALITY OF LIFE: Research related to the impacts of being deaf or hard of hearing as relates to an individual's ability to participate and enjoy life activities.
For several months, the Grant Review Panel, comprised of 36 established national and global researchers from different areas of the globe including Canada, the United States, the UK, and Australia, have been reviewing research funding applications, ensuring that any grant awarded by CHS Global Partnerships supports research of the highest quality and improves the quality of life for deaf and hard-of-hearing individuals, according to CHS.
"Being a part of the advisory council for CHS Global Partnerships for Research & Innovation was a highlight of the year. It was a pleasure to be a part of a new funding initiative in hearing health and deaf studies. The CHS Global Partnerships team did an exemplary job of setting the program on a solid footing. It was particularly encouraging to see the positive response from the community: the strong slate of funding applications and all of the excellent Canadian and international scientists who stepped up to serve as reviewers. All of this made it a success, with new funding for four quality research programs that will move the science forward in meaningful ways. This is a good news story, and it is just getting started," said Steve Aiken, PhD, CHS Global Partnerships for Research & Innovation Advisory Council Member.
View the Research & Innovation Advisory Council here.
View the full list of Grant Review Panel members here.
Source: CHS Global Partnerships for Research & Innovation
Images: CHS Global Partnerships for Research & Innovation